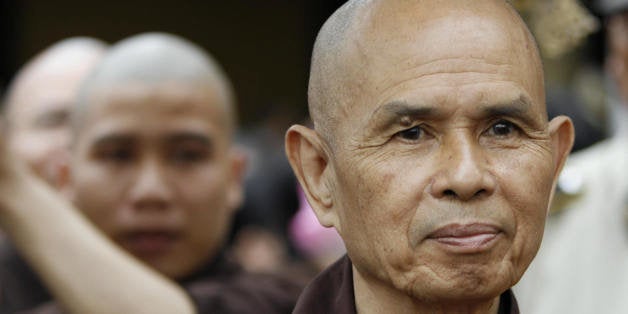 When we're busy at work, it's easy to quickly scarf down a meal at your desk or skip a healthy lunch altogether. But what does this kind of eating do to our souls and the environment?
In his short book How To Eat, Buddhist spiritual leader Thich Nhat Hanh argues that it's important to eat mindfully -- to be aware of what we're eating and how we're eating it. Not only can this improve our own health, but Hanh suggests that mindful eating will also help us become better caretakers of the Earth.
"When we can slow down and really enjoy our food, our life takes on a much deeper quality," Hanh writes. "When I eat in this way, not only am I physically nourished, I am also spiritually nourished."
Here is how Hahn recommends practicing mindfulness during each part of a meal.
Serving Food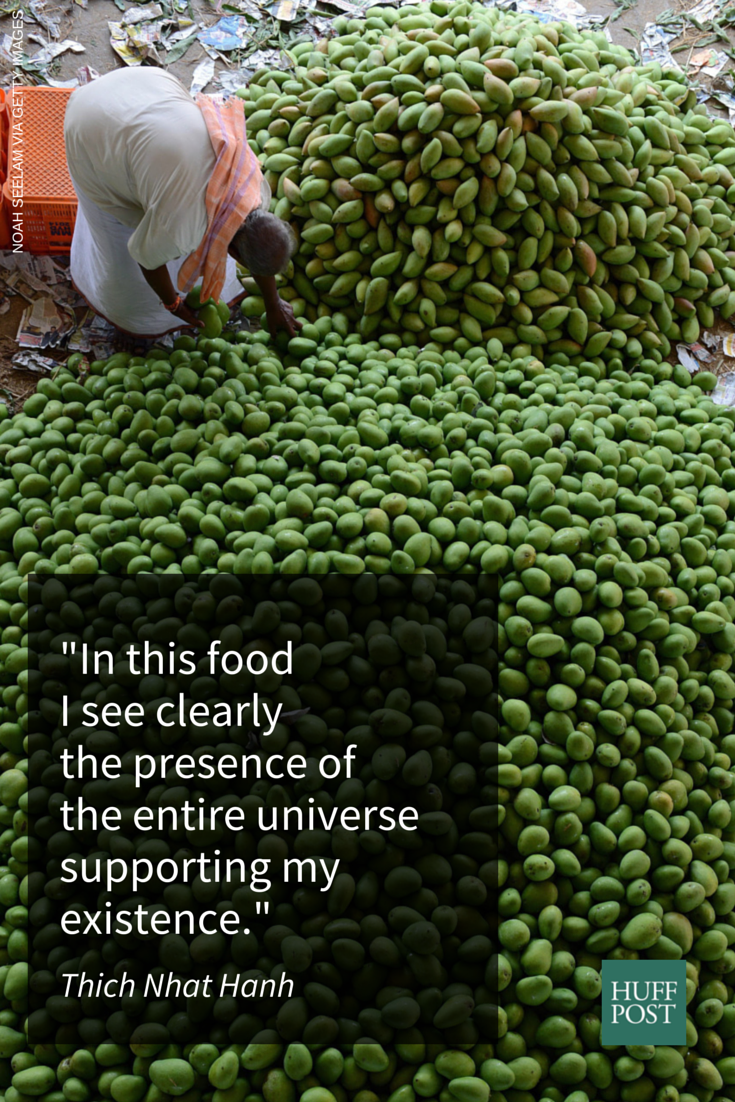 Looking At Our Plate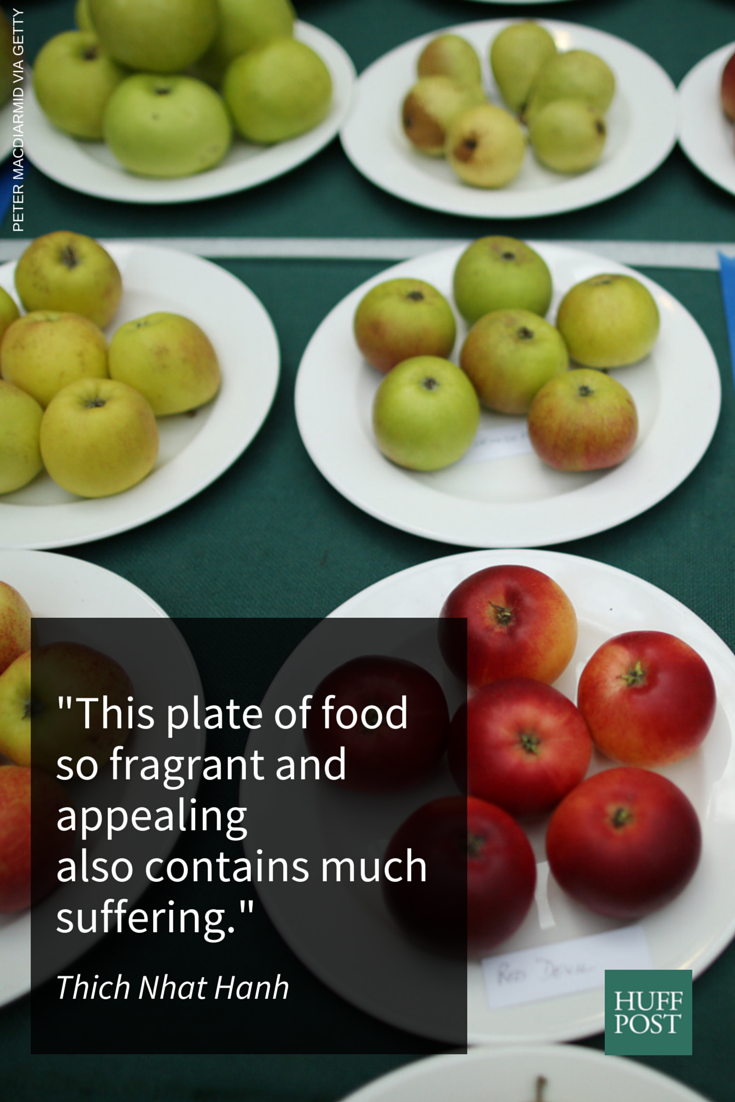 Beginning To Eat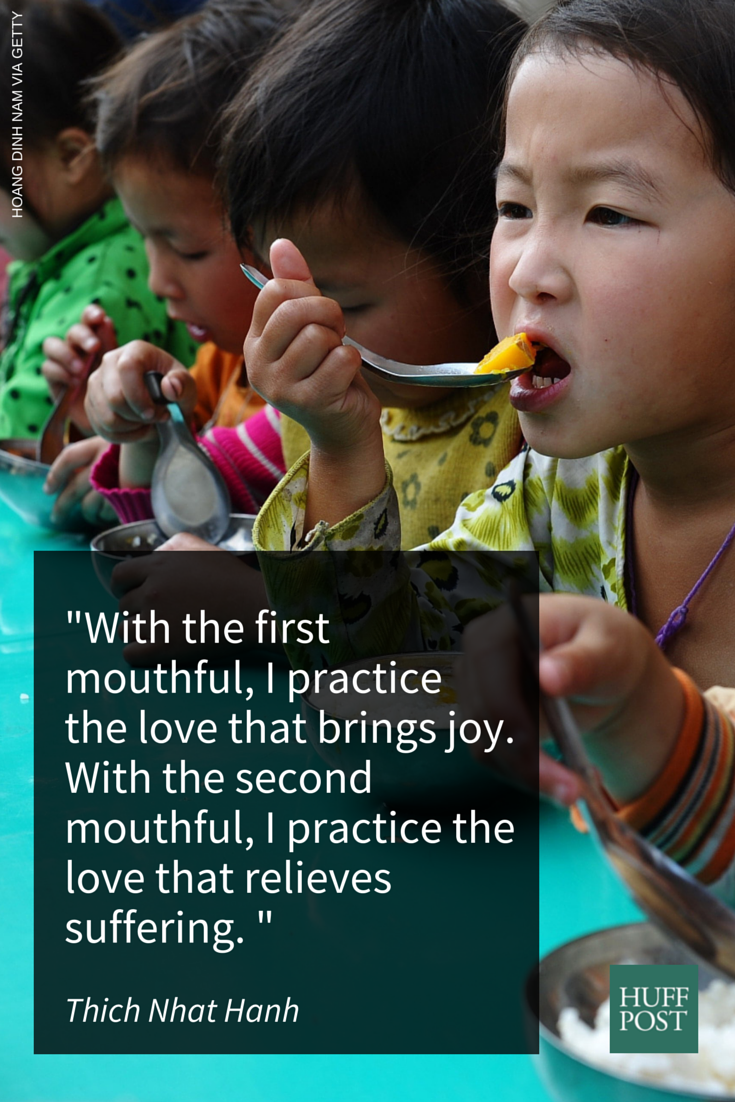 Looking At Our Empty Bowl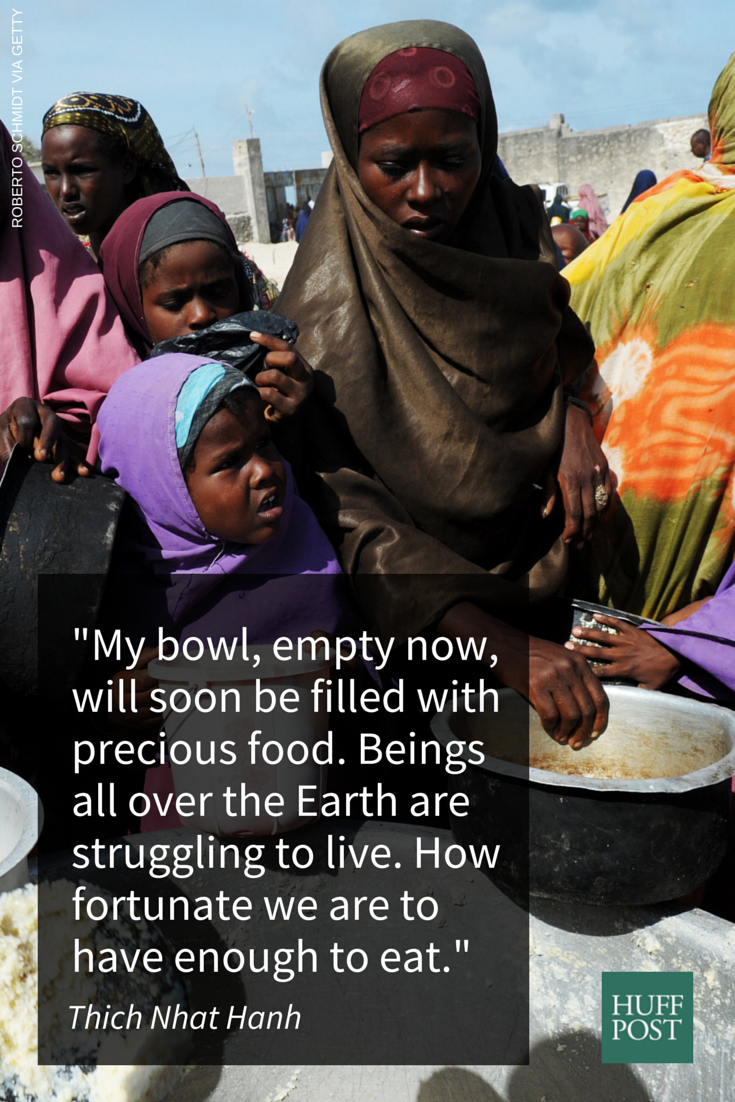 Finishing Our Meal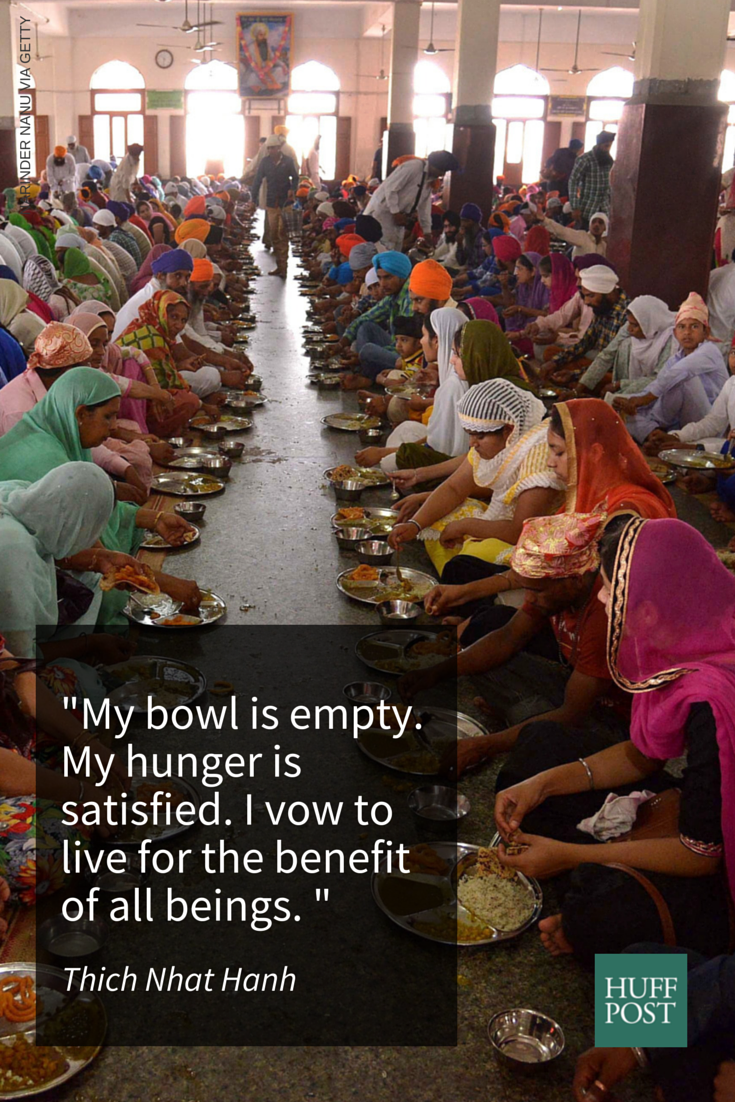 Holding Our Cup Of Tea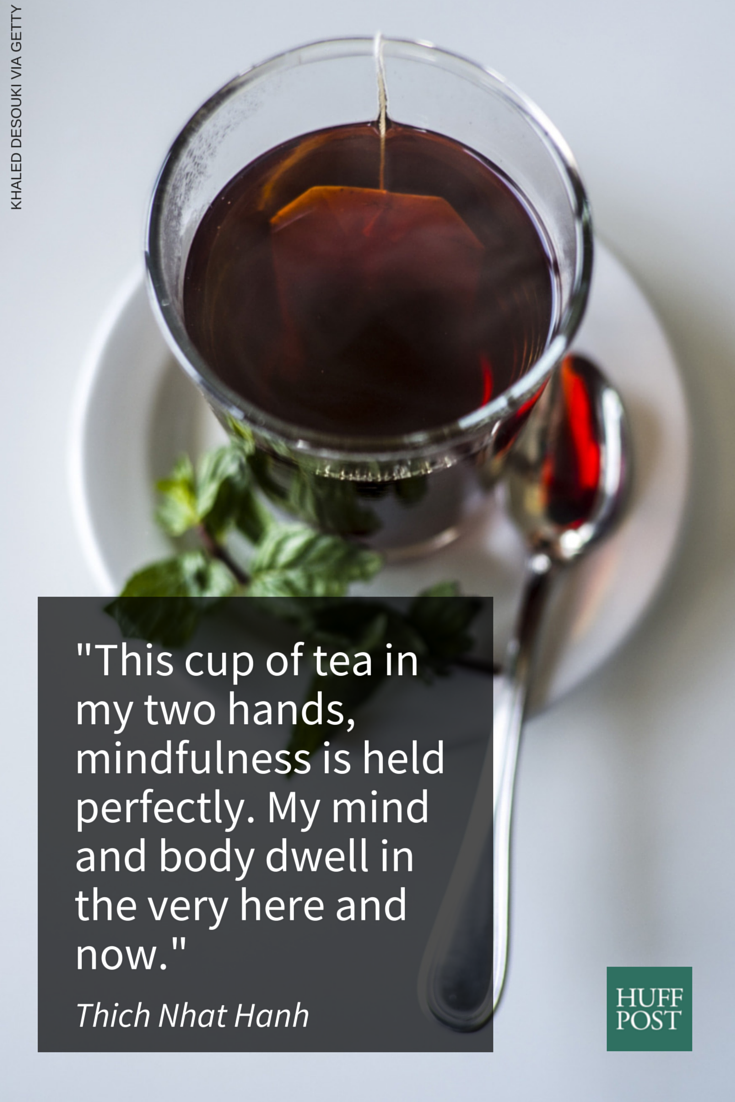 Washing The Dishes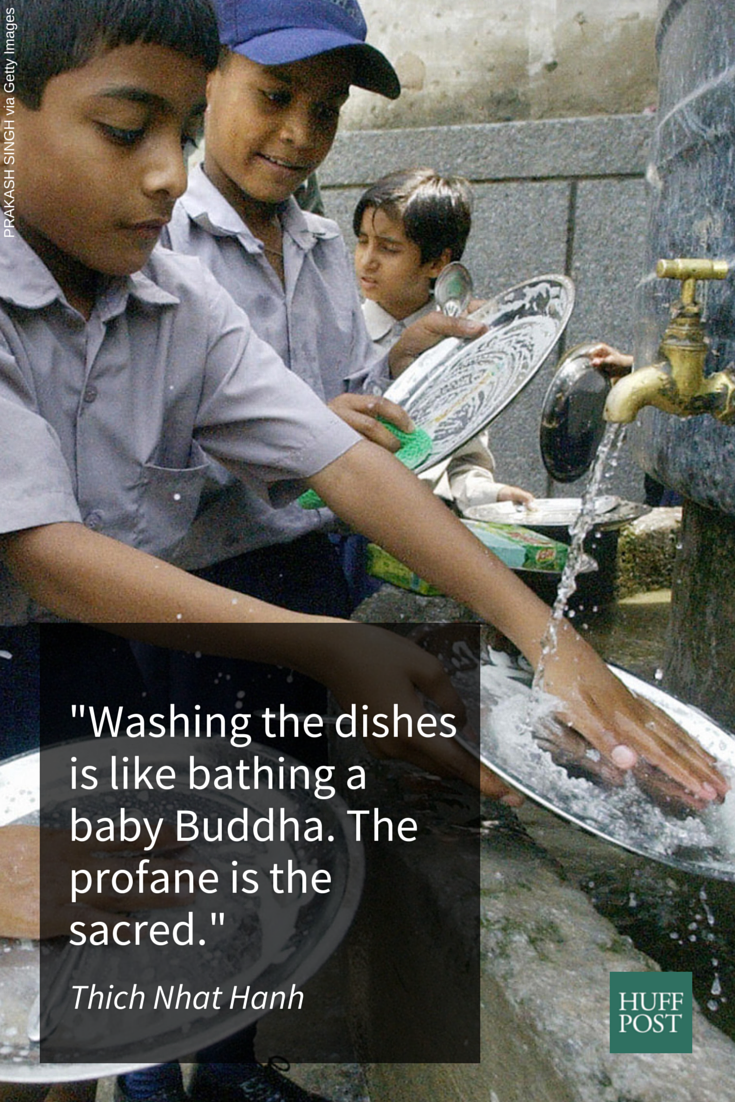 Composting Our Food Scraps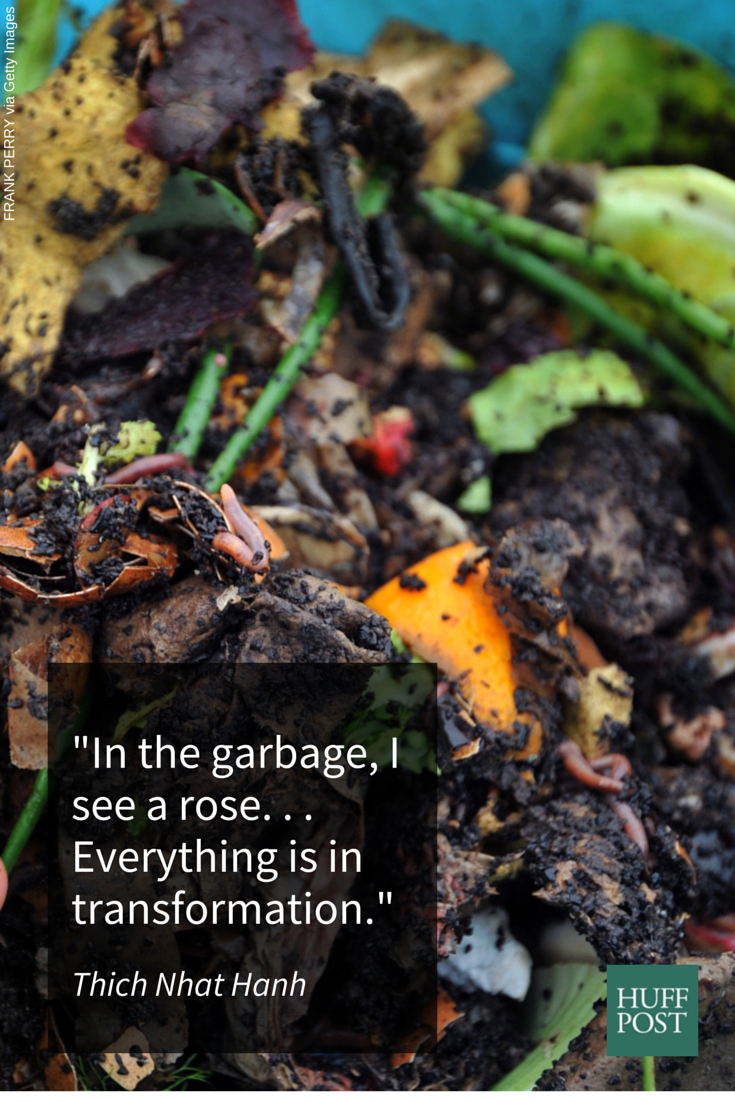 Understanding The Bigger Picture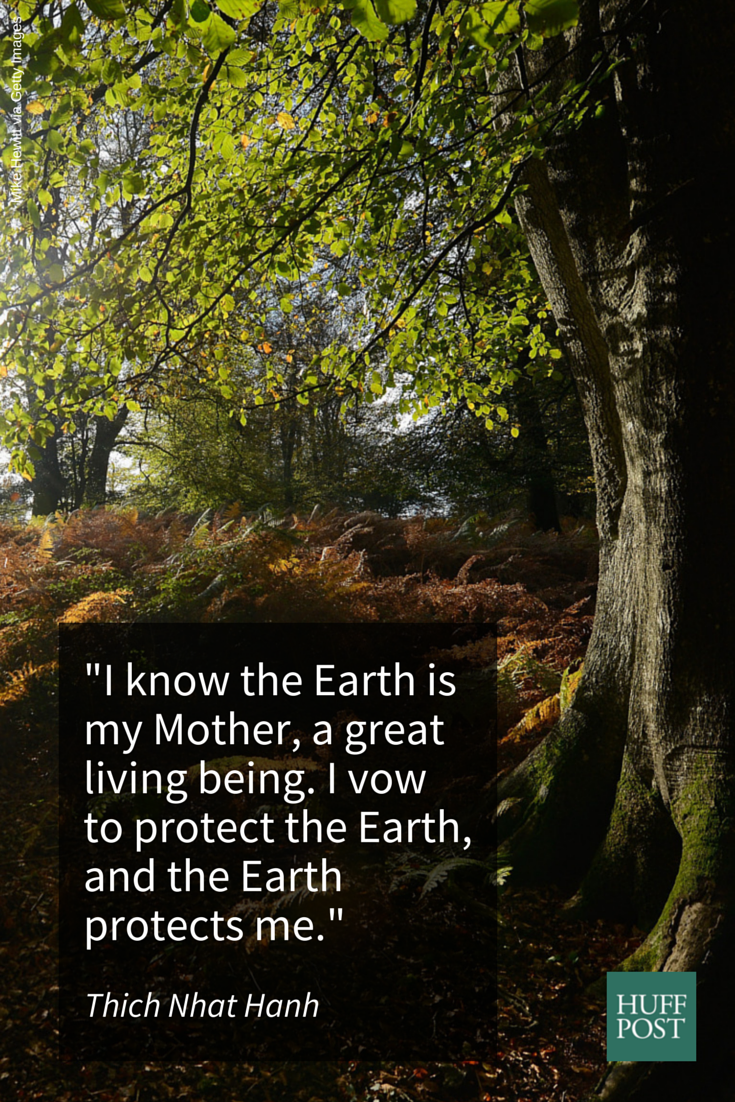 Support HuffPost
The Stakes Have Never Been Higher
Related
Before You Go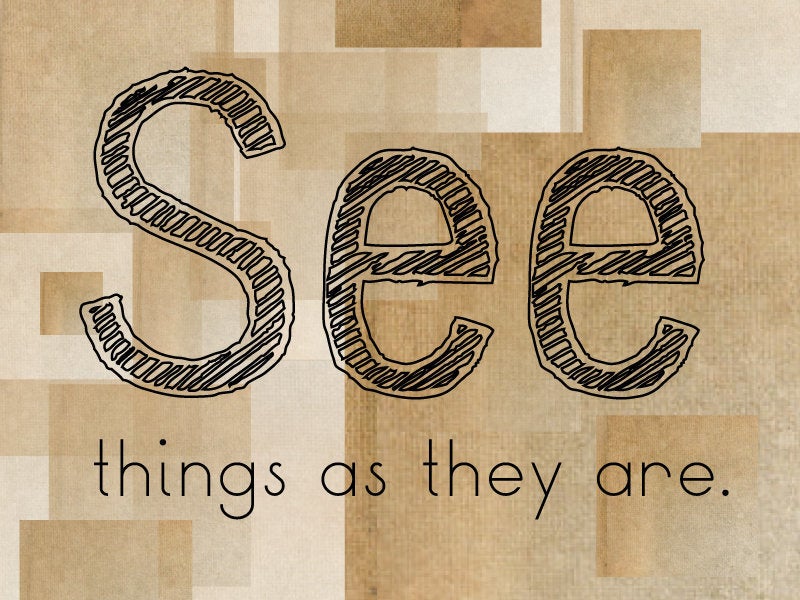 Mindfulness Mantras To Improve At Work
Popular in the Community