Principal James Berardi assumed the envelope was from a parent. After all, who else would have left it for him, wedged between his door over the weekend?
On Monday morning, when the principal found it in his office at Grizzly Hill Elementary School in Nevada City, Calif., he absentmindedly opened it and read the note inside, he told The Huffington Post in an interview.
Then it hit him -- a parent hadn't written the note. It wasn't a complaint or suggestion from a colleague. It was an apology letter from a former student, along with $300 that the student had stolen -- 17 years earlier.
(Story Continues Below)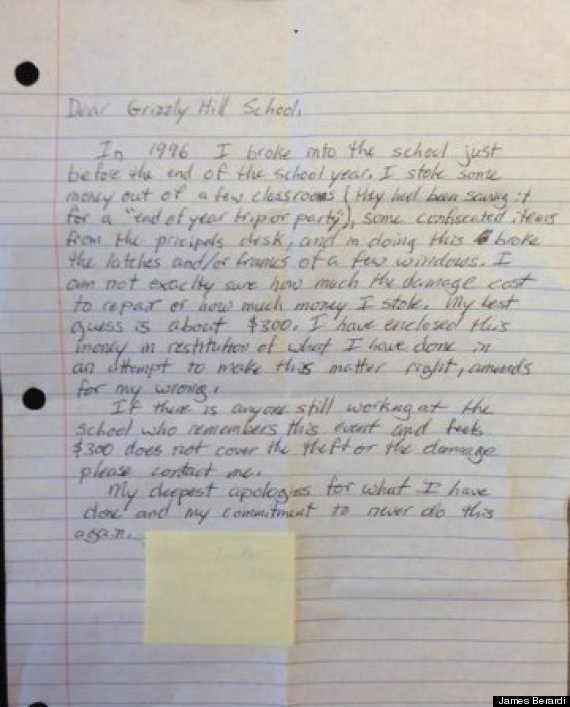 Dear Grizzly Hill School,

In 1996 I broke into the school just before the end of the school year. I stole some money out of a few classrooms (They had been saving it for a "end of the year trip or party"), some confiscated items from the principal's desk, and in doing this broke the latches and/or frames of a few windows. I am not exactly sure how much the damage cost to repair or how much money I stole. My best guest is about $300. I have enclosed this money in restitution of what I have done in an attempt to make this matter right, amends for my wrong.

If there is anyone still working at the school who remembers this event and feels $300 does not cover the theft or the damage please contact me.

My deepest apologies for what I have done and my commitment to never do this again.
"We're out in the country," he told the station, "and things disappear out here, because there's not a lot of people here."
After the shock wore off, Berardi called the remorseful man, who'd included his phone number in the letter. The principal was only able to leave a voicemail, he told HuffPost. But he just wanted to thank the former student and let him know how much he appreciated the gesture.
Meanwhile, Berardi and his teachers are sharing the experience with their kindergarten-through-eighth-grade students.
"It's being used in the classroom as a positive example," Berardi told HuffPost. "People make mistakes, and people can overcome those mistakes. People can right wrongs -- even things that happened a long time ago."
The principal said that he called the local newspaper to get the word out because he wanted people to know that these types of feel-good stories exist.
"You read funky and horribly horrific stuff about education all the time," he said. "It was nice to put something positive out there. It's not all bad. There are good people out there."
Related
Before You Go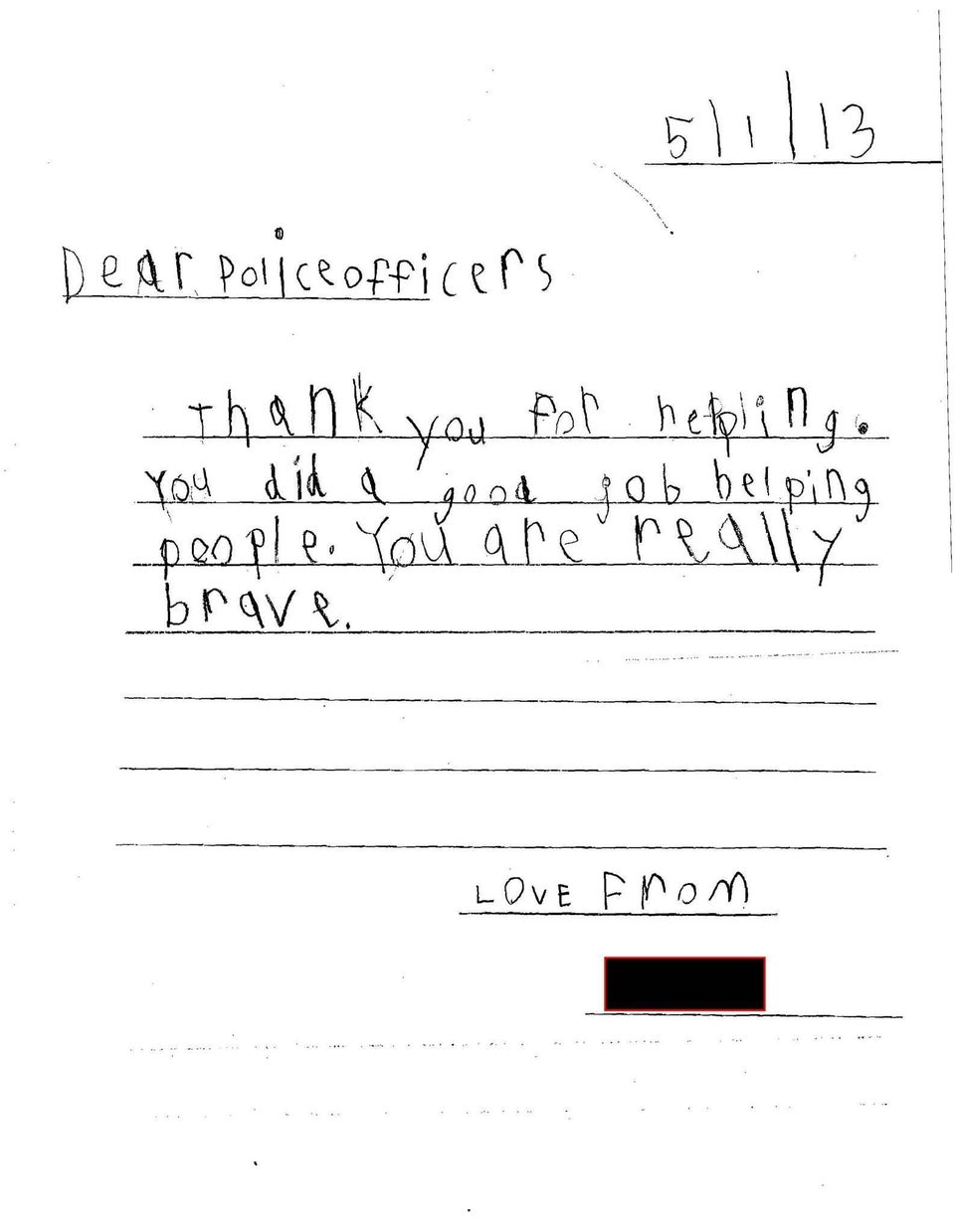 The Most Heartwarming Thank You Notes To The Police
Popular in the Community