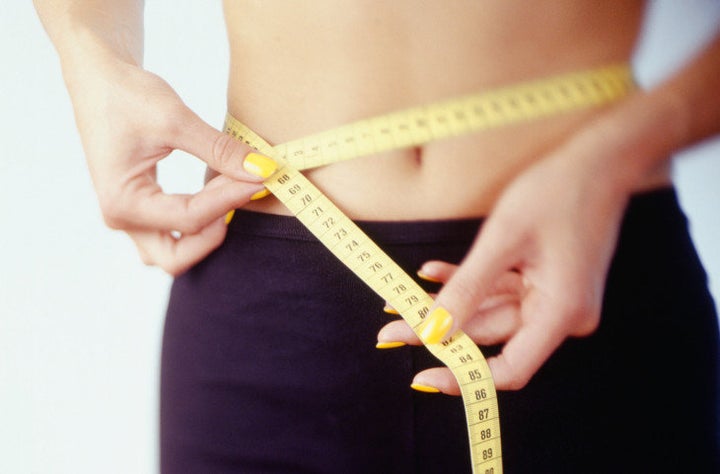 Very frequently, when I ask a new client to describe their nutritional goals, they look at me blankly and state that they want to be thin and stay thin. When I saw a story recently on Time.com entitled "Why Thin Doesn't Equal Healthy," I realized that a general assumption is that skinny people are healthier. That assumption is not always true.

According to Time.com, a genetic analysis of more than 75,000 people found that lean people with a specific genetic variant had a greater risk of developing Type 2 diabetes and heart disease despite their lower body fat.

Scientists have discovered that people store their fat differently. Where the individual stores his or her fat is largely genetic and gender-based. Research shows that there is a genetic variant that causes some people's bodies to be incapable of storing fat underneath the skin and therefore it is deposited elsewhere, disrupting the body's normal function.

Often times, lean people may lack visible body fat under the skin because it is being stored deeper inside the body, around the organs and in the muscles. In this study, those with lean bodies, but detected as having this genetic variant, consistently showed higher blood cholesterol levels and trouble-processing insulin, an early indicator of diabetes. While this might seem obvious to some, several of my thinner clients have no idea that they could be at risk of Diabetes. They think that because they are thin, that they are less hurt by missing routine checkups. My job is to help them realize that what you eat and how you live your life is very, very important.

Being thin does not equate to good health. While there are higher risks for heavier people categorically, thinner people should not assume they are immune to health issues. When it really comes down to it, living a healthy life can only be successfully executed by truly taking care of oneself.

A few years ago, one of my thinner clients who looked externally healthful came to me for a consultation after she had been diagnosed with Type 2 diabetes. Rightfully, she was nervous and confused and couldn't understand how she had developed this disease, she thought only "fat" people were diagnosed with these types of conditions. When asked if she exercised, she shook her head, stating that she had never really had to think about exercising or eating healthy, that she had always been lucky to have such a great metabolism.

What I explained to her was what I explained above: thinness does not guarantee perfect health. Being thin is not a license to eat whatever you want or be lazy. If you have the variant, it is difficult to change the way your body stores fat, but you can take active measures to prevent the fat from being deposited in the first place.
I have another client in his early 40s -- he's quite lean because he's always at the gym, he runs a lot and looks great physically, but he eats a classic British diet (sausage, meat etc.). His cholesterol was through the roof, he was at risk for heart disease and he had high plaque buildup in his arteries. This is just another prime example of someone who, even without the genetic variant, is destroying his body by eating an unhealthy diet.

All people, but especially those with this variant should eat well. I believe that they should stay away from fatty foods, sugar (which is intimately linked to cancer), butter and salt. What we know for sure is that the human body is designed to be taken care of -- the fundamental premise being that food has either functionality or doesn't -- meaning it can either help or harm the human body.

It's virtually impossible to know if you are at risk for something if you are not routinely visiting the doctor. You should be scheduling diagnostics frequently to ensure that you are in good health. Whether you're male or female, everyone needs a great, trusty cardiologist. And, thin or not, everyone is at risk of things like arterial plaque and calcium buildup. The heart is the key to life; once your heart stops, so will you -- so why not do the research and make the appointment?
Every year you should be getting a full-body scan -- especially once you reach middle age. For example, colonoscopies are also very important and should be done routinely. Finally, someone with this genetic variant should be eating a diet high in plant-based foods; a classical, Greek, Mediterranean diet is what I would recommend. Exercise is also extremely important.

With or without these issues, we have a responsibility to take care of our own bodies to stay healthy for ourselves and for our loved ones. Simply eating well and exercising at least three times a week will keep your body running optimally -- trust me.

Related