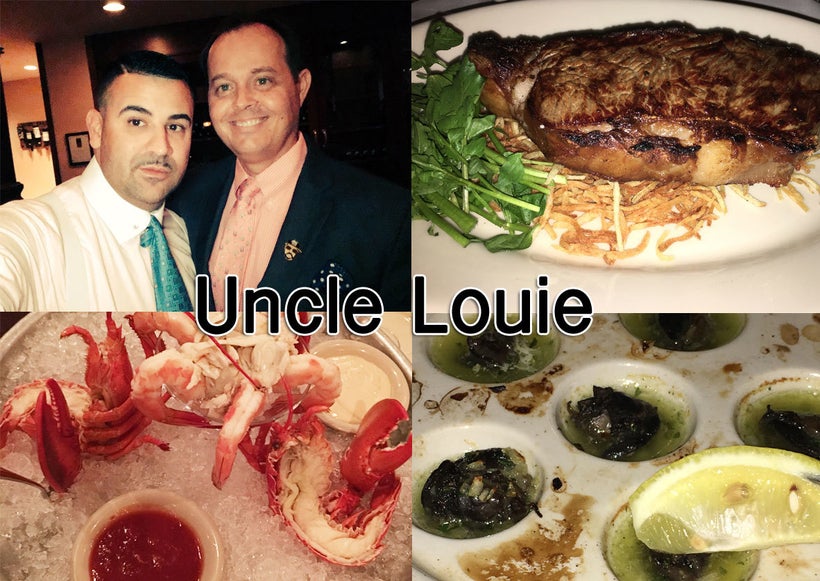 We're standing in the shade just off Pennsylvania Avenue in Washington DC. We're not too far from the old Post Office that Donald Trump bought. He's renovating it; making it great again. I hear it's going to be spectacular although Trinity tells me all the major restaurants backed out. Perhaps she, John and I will toast her birthday there next January 25th, if it's open by then. John says they'll have BLTs but lately, I've been craving steak. There are three of us, outside in our Nation's Capital. John, Dan and I are enjoying cigars on the first cool day in a while. Sticks that NFL Hall of Famer Thurman Thomas shared with me. They are exclusive to Stogie Boys. Nice burn, mellow and smooth, not too strong but with a nice flavor. They start out good and about a quarter of the way through, they get great, kinda like our conversation did today. Somehow we started discussing the Panama Canal. Debating over its ownership and how it ended up in the hands of another country. Dan blamed President Ford initially. After a quick Google search, that shifted to President Carter. I blamed the same person I blame for about 99% of the things that piss me off nowadays. No, I'm not talking about Justin Bieber or Kim Kardashian.
Puffing and having a light hearted discussion like we often do, I tell Dan he missed one hell of a meal last night. John blows out a cloud of smoke, smirks in concurrence and reminds me that Dan also missed some great Scotch.
Scotch...That's what John, Trinity and I sipped the evening prior while we looked over an amazing menu at Bobby Vans 15th Street location. It's not too far from President Obama's current residence but just far enough! I was greeted with a big hug the moment I strolled through the door. David Morris, a US Marine vet, is the Manager at Bobby Vans. He hooked me up with a great table. It was plenty big too, which is a good thing, proportionate to my appetite. I generally order more food than a normal table can accommodate anyway so good call David! He also chose the Scotch, which was a perfect choice. Lagavulin 16, neat. The smoky flavor was bold and delicious. I decided that since David nailed it with the whisky selection he should choose the first appetizer. A procession of waitresses approached our table; a trio of coordination, each working in precise synchronization. One placed a metal stand in the center of the table. The next provided us each with a plate and a shell cracker. The final approach brought a colossal platter center stage in all of its glory. It was chock full of fresh seafood on ice. There was a plethora of Lobster surrounded by succulent shrimp and a martini glass full of crabmeat. Living in Miami, I know fresh seafood. I'm a connoisseur. The quality, freshness, presentation and taste of this platter was up there with the best of them. The next appetizer was Escargots, one of my favorite dishes. I asked John if he liked Escargots; he said no, he prefers Snails, and grabbed one. Sassy smirk. They were so good. Perfect mix of oil and garlic perched atop a toast cracker that was crisp and tasty. It was time for what I had anticipated all week. Steak! I ordered a New York Strip, rare. For good measure, I ordered three sides. Hashbrowns, Garlic Mashed Potatoes and brussels sprouts. In all fairness, I don't think I ever did get to try the brussels sprouts. I had planned to dunk them into the garlic mashed but once I got to work on that steak, I got lost in the thin strip of pink. My mouth was watering. It looked beautiful sitting there in front of me, like its only purpose was to be in my mouth. I slowly worked my fork into it and ran my knife back and forth across it. The edge was marbleized. I studied it and then put it on my tongue. Outside was the prescribed crispness and temperature, just how I imagined it. The inside was soft, cool, it was textbook New York Strip. In between chews I drank from my challis, savoring the sweet Pinot Noir. I was careful to save room for dessert and am so thankful I did because the chef sent out a Flambe Bread Pudding that could have made angels smile. Did I mention the cinnamon ice cream? It was brought to the table on a rolling cart, set ablaze in an iron skillet and then cut into the most divine delectable pieces of bread pudding goodness I have ever gazed my eyes upon. As I approached the finish line and tested by belly's maximum capacity, David completed the Bobby Van's Trifecta when he sent over an apple tart. Seconds earlier we had all agreed we were full but when we saw the apple tart, we dug in. I do like to shake the apple tree you know. Our waiter, whose name also happened to be David, was a professional server and displayed confidence when answering my questions. Even when I purposefully threw him a curve he fielded it with ease. Let's just say he did a better job with the curves than the Nationals do nowadays, which is ok since he is an Orioles fan, unlike his boss. If you're in DC, whether you are a Washingtonian or just visiting, stop by Bobby Vans and have a steak. Or, like Trinity did, try the Crab Cakes. Just don't make the mistake of missing this DC mainstay and please, ask for the manager David and if he isn't wearing his Uncle Louie pin, let me know. Now to the Hay Adams for a Manhattan…
Calling all HuffPost superfans!
Sign up for membership to become a founding member and help shape HuffPost's next chapter
This post was published on the now-closed HuffPost Contributor platform. Contributors control their own work and posted freely to our site. If you need to flag this entry as abusive,
send us an email
.