Valentine's Day is right around the corner and with spring following shortly after that, it can only mean one thing -- fresh-cut flower season is here. But just because you leave the flower shop with a gorgeous arrangement, doesn't mean you're leaving with everything you need. There are some lesser-known secrets the florist might have forgotten to share that will extend the life of a bouquet and keep it looking flawless.
1. Put the scissors away.
Instead, use a sharp, non-serrated knife to cut an inch off the bottom of the stems. You'll want to do this at a 45-degree angle in a small bowl of water. Doing this will help prevent air from permeating the stems, which can "age" flowers.
2. Mondays are the day to go.
Mess up on Valentine's Day? Make up for it on Monday. This is the day that most local flower shops will restock so for the freshest flowers possible, you'll want to stop in then. And if you want to know what you can expect when you do walk in the door, call on Friday or Saturday to find out that week's "specials."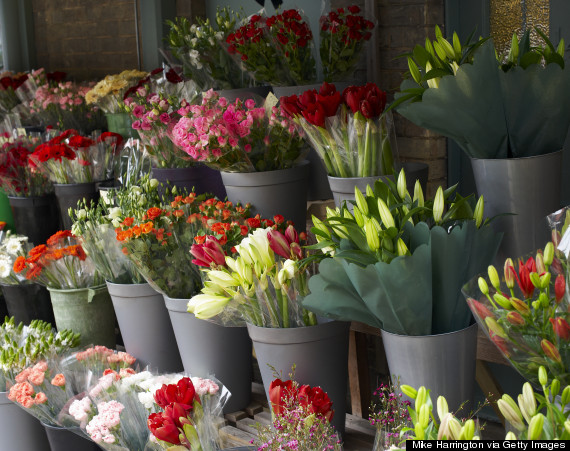 3. Stop and squeeze the roses.
If you opt to pick up your roses in person and not order them online, you'll want to gently squeeze the part of the rose where the petals meet the top of the stem. Firmness indicates freshness, so if it's soft and squishy, the roses are older and you won't want to go with those.
4. The packets aren't the only thing to add.
Yes, those packets do work wonders, but there are some other tricks of the trade to try. Use bleach to sterilize the vase and add a bit of sugar to the water along with a copper penny. The sweet stuff will provide nutrients while the change acts as an antibacterial agent. Other favorites? Aspirin, which can mimic the flower packets and a few drops of (wait for it) vodka, which can slow wilting.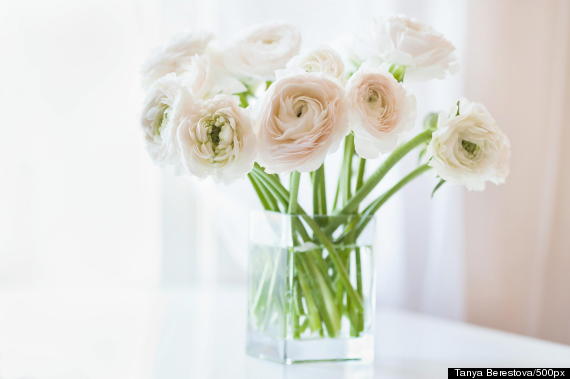 5. There's a reason flowers are misted...
Ever notice how flower shops lightly spray their bouquets throughout the day? This is because the stems aren't the only place flowers can draw their water. So give 'em a mist every now and then.
6. ...And hairspray works, too.
Believe it or not, hairspray will stop flowers from fading too soon. Give the petals a very light spritz and they'll maintain their bold hues longer.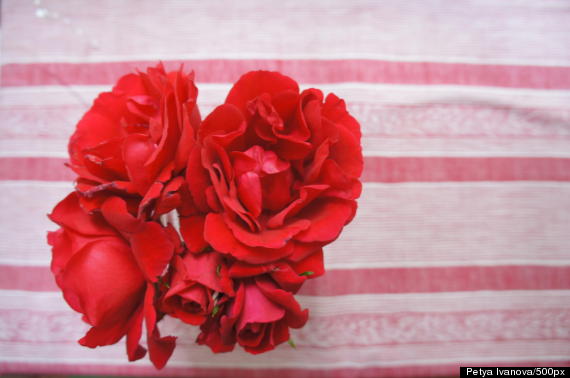 7. Keep flowers away from fruit...
Fruit, as well as other plants, can emit a gas known as ethylene that will cause your beautiful bouquet to wilt prematurely.
8. ...And appliances or fireplaces, for that matter.
Because these things give off heat, placing flowers near them will cause dehydration and, once again, premature wilting. The same goes for direct sunlight.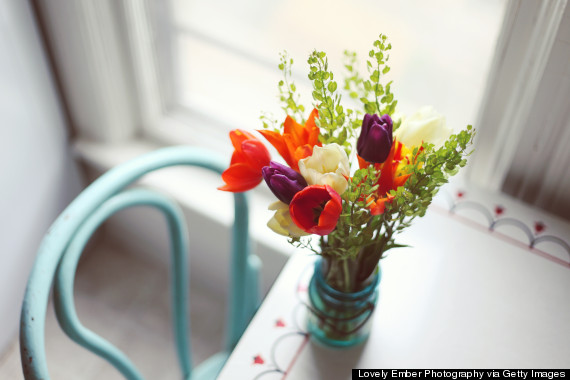 9. As the bouquet changes, so should the vase.
As much as you extend the life of your flowers, they do change over time, so be aware of these changes. Make sure you choose vases that support the blooming bouquet and don't be afraid to downsize as you prune and regularly trim the stems. If anything, switching it up will give a fresh look and a new kind of life to your buds.
10. Ordering online? Know that not all arrangements are created equal.
The big brands have a "network" of florists, so quality can often vary (and availability). And when you order online, substitutions are sometimes made with mixed bouquets based on availability so make a note on the order form for them to contact you if they switch things up from the pretty picture.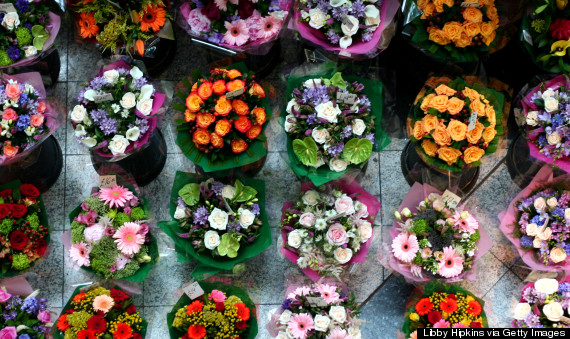 Related
Before You Go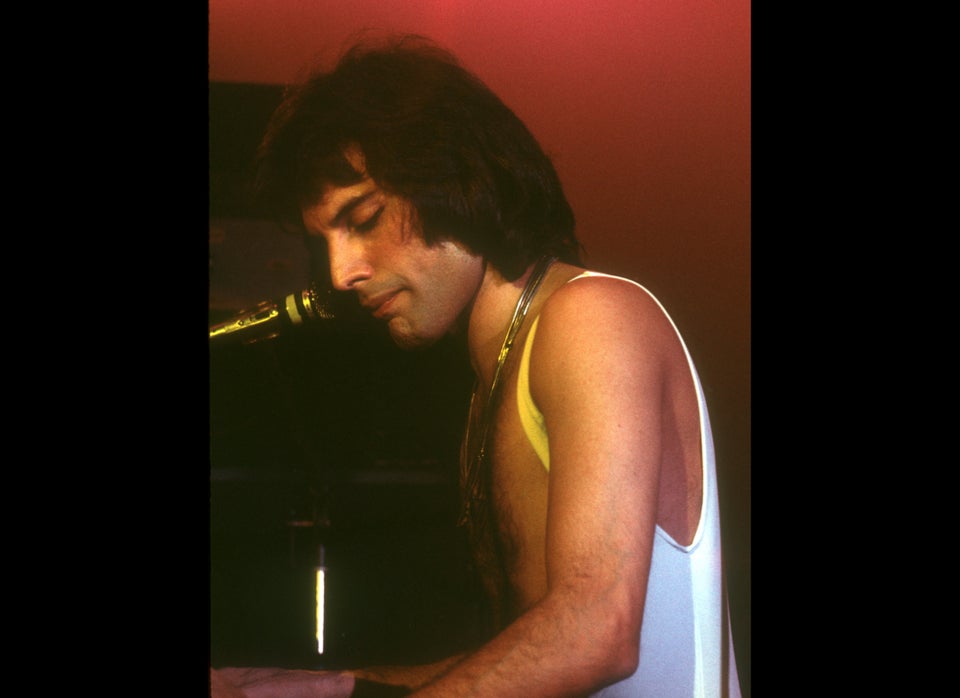 Flowers Named After Celebs