Every morning, you swear that this is the day you won't be a hurried and harried mess out the door. You go to sleep extra early; you set 15 different alarms on your phone; you've even scheduled the automatic timer on your coffee machine.
But no matter how hard you try, you still find yourself dashing for the front door or cursing traffic all because you're running late. Again.
Well, we have some good news: It's not you, it's your house. Below, the 9 things at home that are secretly making you late.
1. Your alarm clock sucks.
2. You don't have a designated spot for your car keys, wallet, sunglasses, etc.
If leaving your house every morning is like playing a frustrating game of Where's Waldo with your car keys, you need to find a permanent parking spot for your essential items.
Pick out an eye-catching basket, bowl or even a beautifully wrapped shoebox and place it on a table near your front door. Make it the last thing you touch before leaving your house and the first thing you touch when you come home for the day.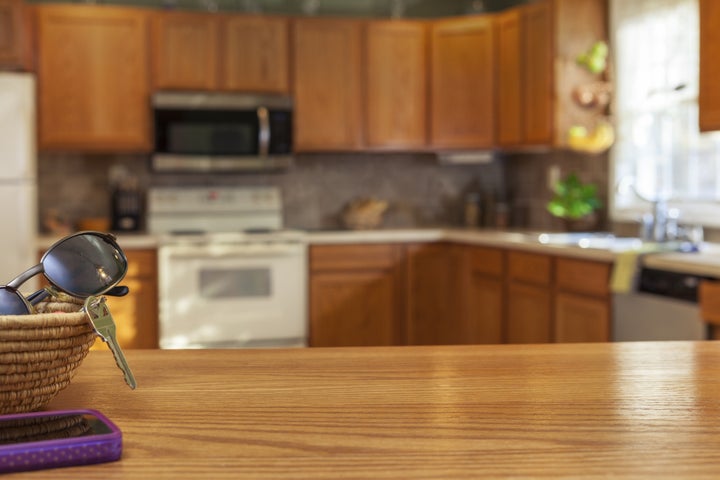 3. Your lighting is sabotaging your schedule.
Does the lighting in your bedroom look the same at 10 p.m. and 8 a.m.? Honey, you might need to make some changes in drapery.
You can keep yourself from losing track of time in the morning by using this revolutionary thing called the sun. Make sure it can shine into your home by swapping out heavy curtains for lighter material. Not only will the natural light literally brighten your day, it will improve your mood as well!
4. Your place is a mess.
Let's face it. If you're constantly looking for things -- clean socks, clean dishes, your laptop, your favorite pair of jeans -- chances are, you're a straight up mess and it's taking up way too much of your time.
Spend the time putting things in their right place and you'll never have to wonder where anything is again. The results are magical and you'll have the extra minutes to prove it.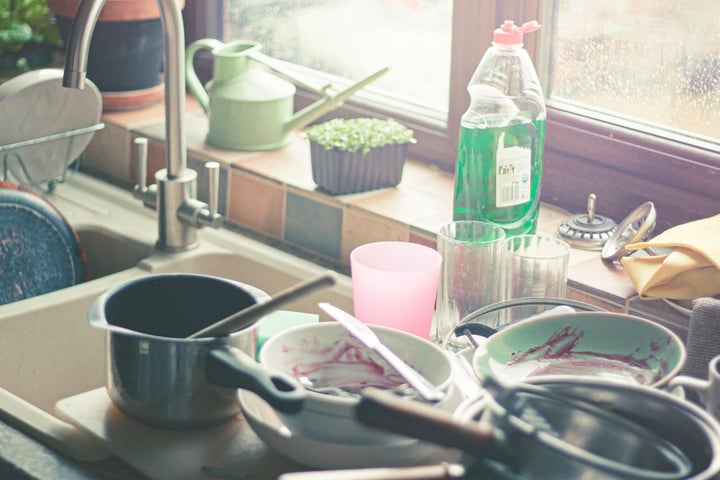 5. You still don't prepare your outfits ahead of time.
Newsflash: This actually works and it makes life so. much. easier. If it's hard for you to remember this time-saving step, set an alarm that goes off right before bed time to remind you to pick out your clothes for the next morning.
If your closet is bursting at the seams, cleaning it up a bit will make getting ready for your obligations a million times easier. Use the Konmari method to clean it out, keeping only the items that "spark joy." Picking an outfit never looked so easy -- and you've never look better.
6. Your bathroom has become your phone zone.
Bathrooms should be device-free for oh-so many reasons, not the least of which is it's probably distracting you from the fact that you've finished your business. Don't procrastinate when you're on the potty. Unplug and get those precious minutes back.
7. Your arsenal of go-to breakfast foods is lacking.
If you're spending too much time figuring out and preparing your breakfast, you're doing it wrong. Make sure your pantry is stocked with the essentials that'll keep your belly and boss happy.
Eggs are standard. Frozen fruits and protein powder is a match made in smoothie haven. And these overnight oats recipes are delicious, Pinterest-worthy and ready to go when you are.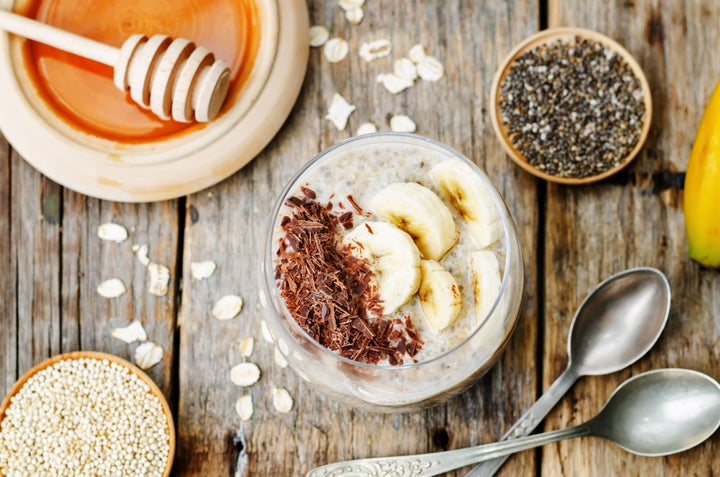 8. You don't have clocks visible throughout your home.
Instead of waking up your phone's lock screen every 15 minutes just to check the time, install visible clocks throughout your home -- especially in areas where you spend the most time getting ready.
With a clock on display, you'll always know what time it is and, more importantly, how much time you have left.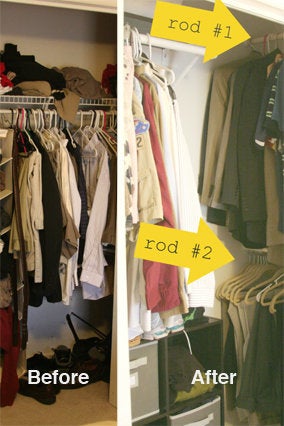 Organizing Hacks for Your Tiny Closet