On Wednesday night, 10 men and one woman took the stage at the Ronald Reagan Presidential Library; each tried to convince the American people that he or she should be the next leader of this country. One big topic of conversation? Abortion, of course. More specifically, how terrible abortion is.
Here are eight things we'd like to clear up:
1. Abortion is not, in any way, shape or form, similar to slavery. Just... no.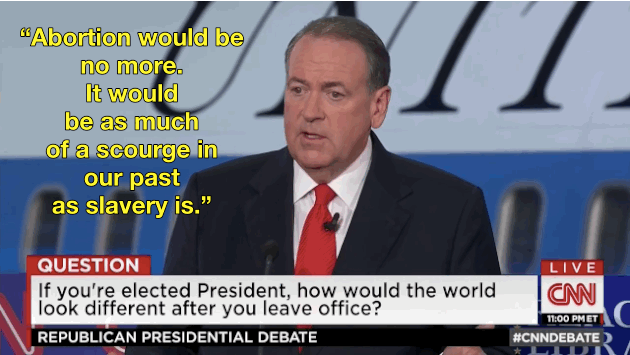 5. Defunding Planned Parenthood would impact much more than abortions, which are only 3 percent of the services the organization provides. The group provides birth control consultations, STD testing and cancer screenings, for example. According to NPR, "abortions accounted for about 328,000 of the group's nearly 10.6 million services provided last year."
6. Carly Fiorina dared President Obama and Democratic candidate Hillary Clinton to watch a Planned Parenthood video that shows "a fully formed fetus on the table, its heart beating, its legs kicking, while someone says we have to keep it alive to harvest its brain." That footage doesn't exist. Vox's Sarah Kliff watched all 12 hours of the footage that was produced by the Center for Medical Progress, which claims Planned Parenthood profits from procuring fetal tissue. Kliff writes, "The videos do show Planned Parenthood officials discussing fetal tissue, sometimes in ways that are callous and jarring. But there is no moment where Planned Parenthood discusses procuring fetal tissue for profit, nor is there the scene that Fiorina describes."
7. For 3 in 10 American women, "liv[ing] the life she chooses" includes abortion. "This nation will be better when every woman is able to live the life she chooses," Carly Fiorina said during the debate. That statement directly contradicts her beliefs that a woman shouldn't be able to choose what happens to her body should she get pregnant.
8. The candidates seemed confused that actual human women are the ones getting abortions. During the Planned Parenthood segment, "abortions" and "fetuses" were referred to many times, but the word "woman" was rarely mentioned. It's women's lives and livelihoods that are impacted by reproductive health care -- or the lack thereof. Let's talk about them.
Here's one big reminder to all of the GOP candidates: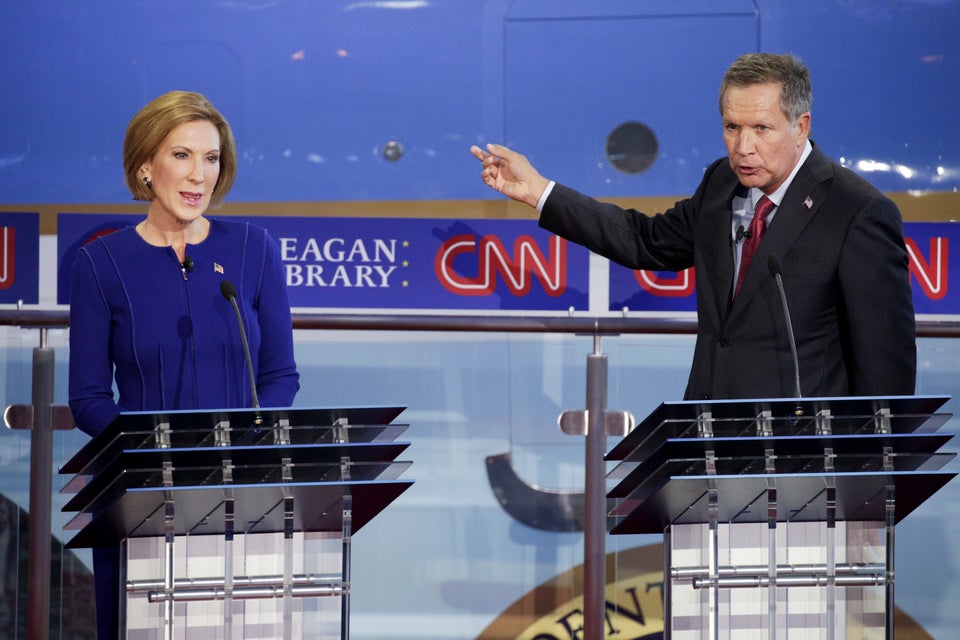 CNN GOP Debates Sept. 16, 2015
Popular in the Community