1. He likes the "soft blue pants with the white drawstring" best.
2. None of the other pants (i.e. "not these PANTS!!!") are suitable for wearing or, when you get down to it, existing within the confines of his wardrobe.
3. Nobody is going to enjoy their goddamn coffee before we address the fact that he wants the soft blue pants with the white string.
4. The company that makes the soft blue pants no longer carries them (a**holes).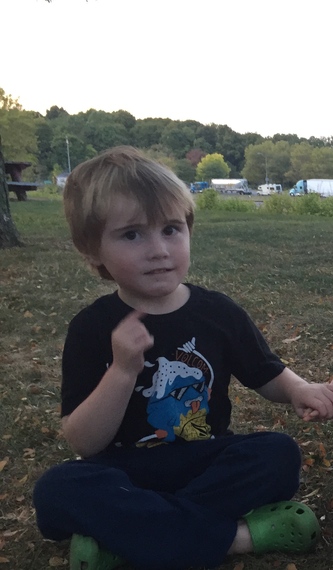 5. There shall be no consuming of breakfast, removal of pajamas or other diversion of attention from the topic in question until the issue about the lack of appropriate pants is resolved.
6. "Wait, not even the soft grey pants with the white string that I purchased with love just because I know how much you like soft pa-" "I DON'T LIKE THOSE PANTS!!!"
7. An informal assessment regarding the expenditure of my parenting energy: 3% = raising my two other children; 97% = son's daily pants routine.
8. "You know what? I can't live like this anymore. I'm a 37-year-old woman who went to college. I don't need someone clinging to my legs wailing about pants for hours every morning. This is going to be a father/son scenario from now on. Good luck."
9. "Wait. What? Did you covertly get some pants on him? Pants that are clearly not the blue pants? And he's happy? And we're going to make it to school? Like, maybe even on time?"
10. "NOT...........THESE............PANTS!!!!!!!!!!!!!!!"