On Saturday morning I went out onto the streets of Potrero Hill, under the interstate, with a bag full of care packs ready to hand out to homeless women. That's when I met Couper: a warm, engaging and deeply thoughtful ex-firefighter who, after being injured on the job later found herself to be homeless.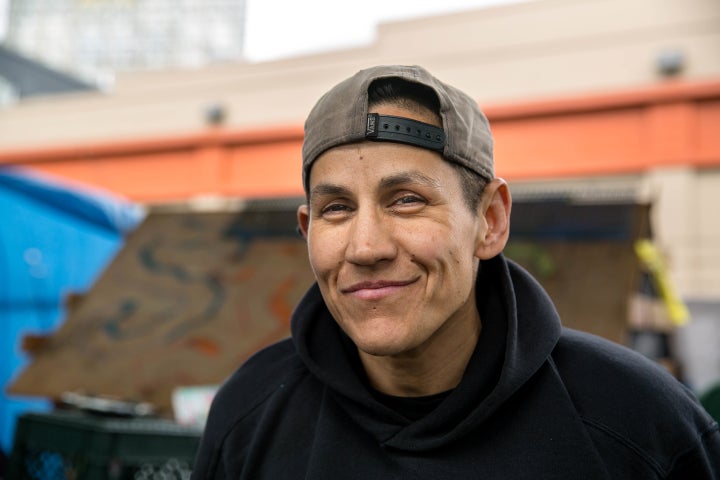 Couper now lives alongside a few friends in tents beneath the roaring freeway and volunteers at local women's shelters. The care pack I gave her included: tampons, tweezers, nail file, hair brush, toothbrush, toothpaste, lip balm and baby wipes and handing the bag over was the start of an eye-opening and heartfelt connection.
I had embarrassingly never considered that the homeless women we were speaking to have the exact same desire as anyone else to tweeze eyebrows, file nails, and brush their hair. We were putting so much emphasis on essentials like tampons without thinking of the products which bring us joy by making us feel like ourselves. Couper explained:
"Being able to take care of yourself is everything ... simple things like being able to brush your hair makes you feel like a woman again."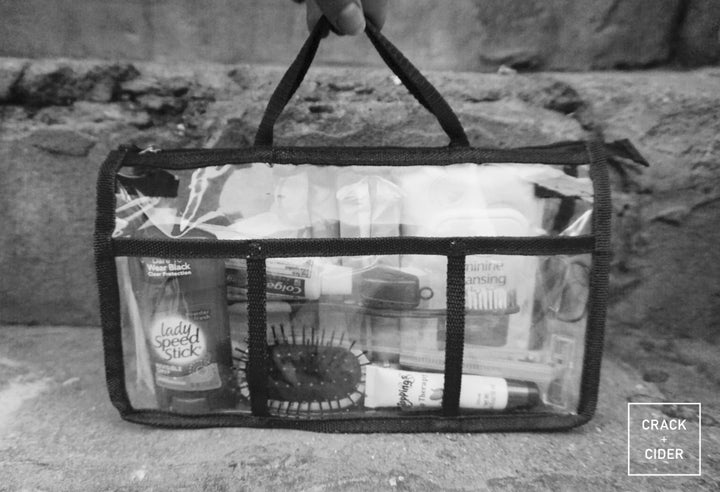 Appreciate the small things
Like a lot of my friends, Couper cycles around the city taking photos of the places she feels drawn to. She loves this city and it shows. Her photos capture moments that most of us miss and she pays special attention to the angles and perspectives we tend to overlook while rushing to work (or a $30 indoor cycling class ― oh the irony): from shots of old trolleys taken from lying on the tracks to small, perfectly formed flowers in gardens their owners have no time to notice. Ferris Bueller wouldn't have disagreed when Couper said:
"You've got to look down and notice what's in front of you."
I think that's a valuable lesson for us all, especially in a city with so many of its most beautiful spots carefully tucked away.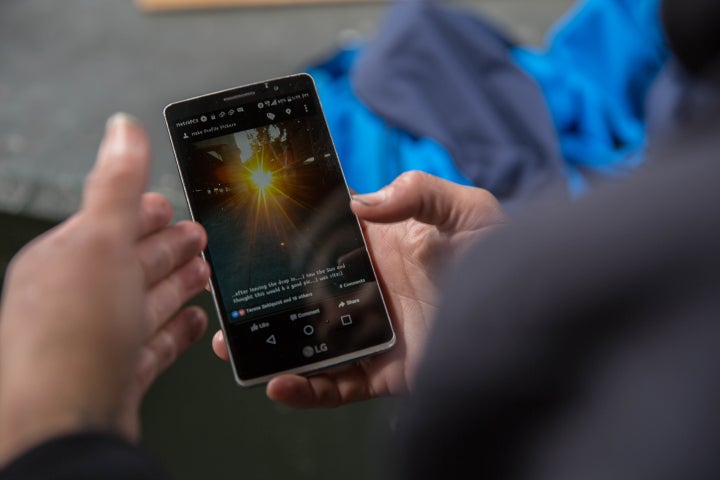 "Baby wipes, baby wipes, baby wipes!"
Although I originally included shower gel, shampoo and conditioner in the pack I learned that the greater need is baby wipes and dry shampoo:
"Baby wipes, baby wipes, baby wipes!"
She explained that finding a shower isn't easy and staying in shelters, where showers are available, is actually more dangerous than sleeping on the streets. When you factor in that 40 percent of homeless women in San Francisco have experienced domestic violence it's no surprise that they are even more cautious of the threats of shelter accommodation.
Reflection is your friend
Another photo Couper shared was of City Hall lit in red, white and blue reflecting in the puddles of a rainy week.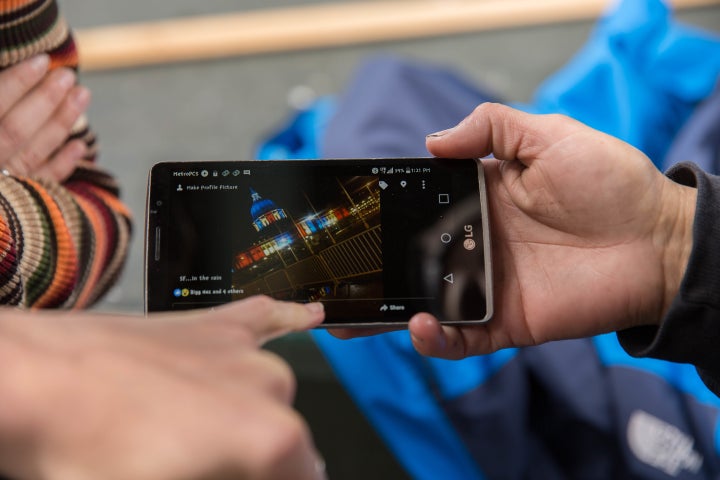 "Whether you're scared of being followed or simply looking for something beautiful; reflection is your friend."
It made me think more deeply about reflecting on ourselves, our roles in our communities and the power we have to create a world we want to live in.
If there's one lesson I can take away from meeting Couper is that we can heal a lot of the world's problems by taking the time and energy to listen and engage with people.
If you'd like to help women living on the streets this International Women's Day and beyond you can buy "The ♀ Pack" from www.crackandcider.com, share this post with a friend and say hello next time you have the opportunity to hear someone's story.
REAL LIFE. REAL NEWS. REAL VOICES.
Help us tell more of the stories that matter from voices that too often remain unheard.