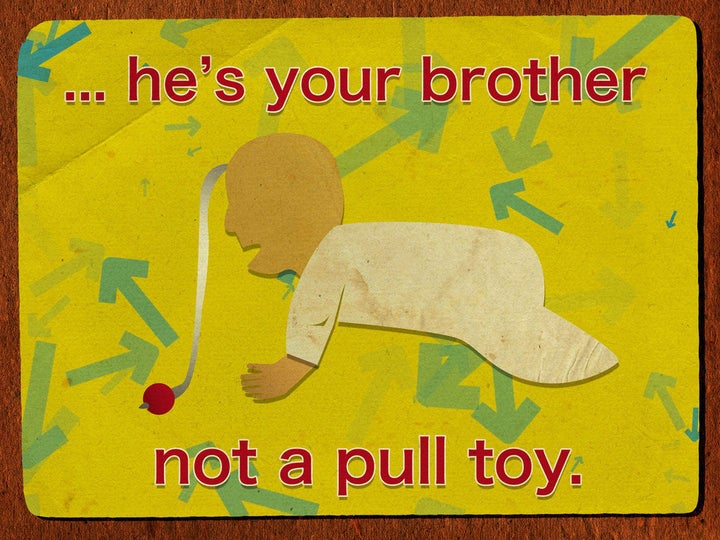 Kids get credit for saying the darndest things -- when really, it's what parents say to their children that's hilarious.
For example: "I am not talking to you until you put on underwear." What parent of a potty-training toddler hasn't made (or dreamed of making) a similar threat?
And while the words "Get that toilet seat off of your head" may have yet to pass your lips, chances are your child has prompted you to utter other comments that seem completely nonsensical out of context.
Iowa dad Nathan Ripperger found artistic inspiration in his own strange quips about everything from arm-licking to snorkels. The video producer and father of four has immortalized several of his craziest comments by turning them into posters.
Over email, Ripperger told The Huffington Post:
Every parent has that moment when they say to themselves "Wow, I can't believe that came out of my mouth." For me this seemed like the logical thing to do to commemorate these unique times with my children in poster form. It's a project that I did only for myself, to keep my creative juices flowing outside of my normal day to day video projects and graphic design work. I've been blown away by the response I've gotten from these, but I guess that shows how relate-able this experience is as a parent.
The posters, which were already a hit on Buzzfeed, are available for purchase in Ripperger's Etsy store.