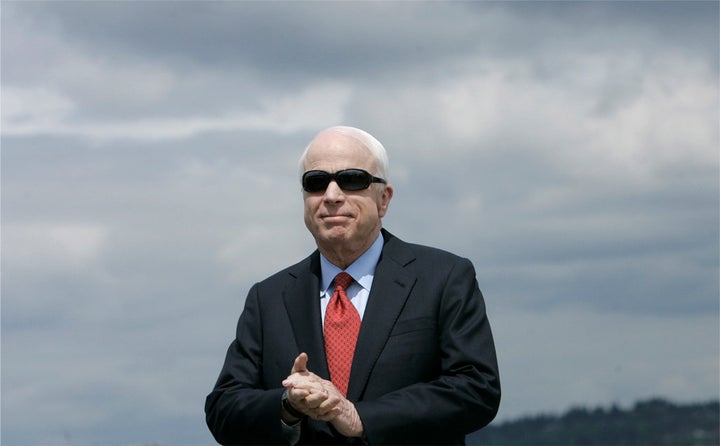 Tonight, in half an hour,
John McCain
will cameo on the finale of this season's SNL, in a show hosted by
The Office
's
Steve Carrell
. It's already gotten a lot of pre-buzz, and you can bet that it will be covered across the board after it happens, as these cameos are (cf. Clinton, Obama). McCain will probably be likable and funny, and, if they're all feeling daring, they'll throw an appeasement joke in there (memo to "Weekend Update" joke writers: Do not hold back). Probably there will be some
over
, as is the custom. But taking a step back, I'm going to guess that McCain on SNL will get more attention and coverage than the following:
Just a few nuggets to chew on in the coming weeks — this is the last SNL of the season, after all.
Related
Popular in the Community