Sometimes life's better when it's not viewed through rose-colored glasses.
Not everyone looks on the bright side, and that's perfectly OK. Below are a few things you should know about pessimists.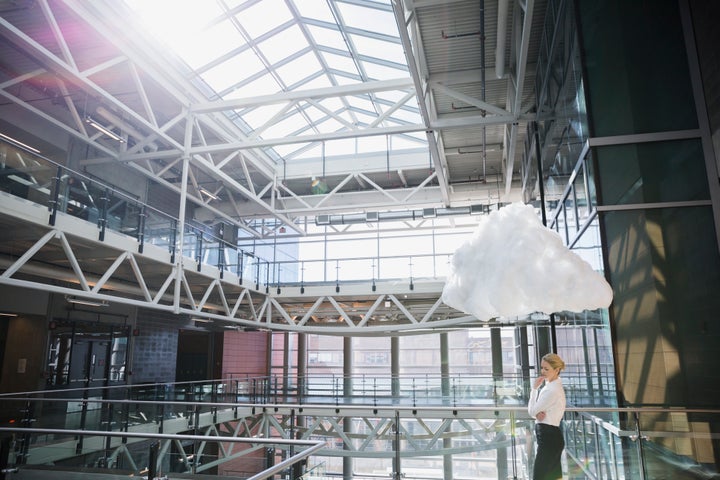 1. They're not all doom and gloom.
It's not that a pessimist never looks on the bright side, they just choose to view circumstances more starkly or in black and white. But even Eeyore had a few silver lining moments. Take this quote from A.A. Milne's The House at Pooh Corner, for example, which shows that even the most well-known pessimist can see the positive side when there is one:
"It's snowing still," said Eeyore gloomily.
"So it is."
"And freezing."
"Is it?"
"Yes," said Eeyore. "However," he said, brightening up a little, "we haven't had an earthquake lately."
You say "catastrophist" or "defeatist," they say prepared. Pessimists keep low expectations of situations in order to prepare for the potential downfall. According to research published by Wellesley College, this strategy, also known as defensive pessimism, allows these individuals to avoid anxiety by working through the worst possible outcomes.
3. High hopes may actually hurt them.
4. They may be more productive.
5. It may help them when they're older.
6. Sometimes they stand in their own way...
7. ...But they're able to better handle their own life circumstances.
8. They have strong relationships.
9. They don't want to be a Pollyanna.
Pessimists choose to see the reality of any situation -- and there are some perks to it. As Pulitzer-prize winning writer and author George Will once put it, "The nice part about being a pessimist is that you are constantly being either proven right or pleasantly surprised."

In short, life isn't always unicorns and sunshine. There's a flip side to the bright side -- and recognizing that isn't necessarily a bad thing.