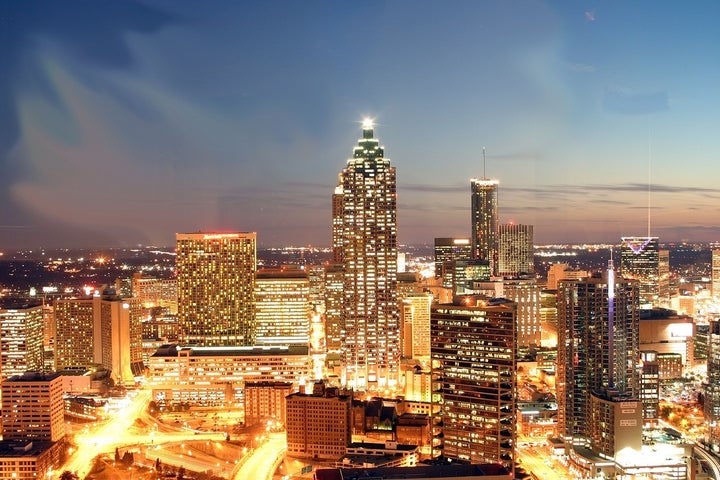 Atlanta — the sprawling capital of 'Peach State' Georgia, the landmark of Martin Luther King Jr. National Historic Site and the host of the Summer Olympics of 1996 has plenty of versatile attractions to offer depending upon your interests in art, museum, garden and amusement parks. I went to Atlanta last month and had an amazing time exploring its world famous attractions!
Here's my list of things to do in Atlanta that can make your trip a lifetime experience!
Feel the magic of Georgia Aquarium
Georgia Aquarium located in the heart of downtown Atlanta is the largest aquarium in the western hemisphere. You can feel the magic of this 10-million gallon playground beyond your imagination. See beluga whales, dolphins, whale sharks, penguins and more. Then, experience the wonder of dolphin and sea lion, a 4D theater experience and special exhibitions. I bet, you'll feel the excitement at every corner!
Explore the World of Coca-Cola
The World of Coca-Cola is a neighbor to Georgia Aquarium. It offers 90-minutes walking tour where you get an opportunity to explore everything about the world's most famous and most loved beverage brand through more than 1000 artifacts, artworks, video and sound. You also get the chance to get closer to the vault containing the secret formula. It gets you an opportunity to go behind-the-scenes look at the bottling process, take a trip around the world in a thrilling 4D movie experience and tempt your taste buds with more than 100 beverages from around the globe.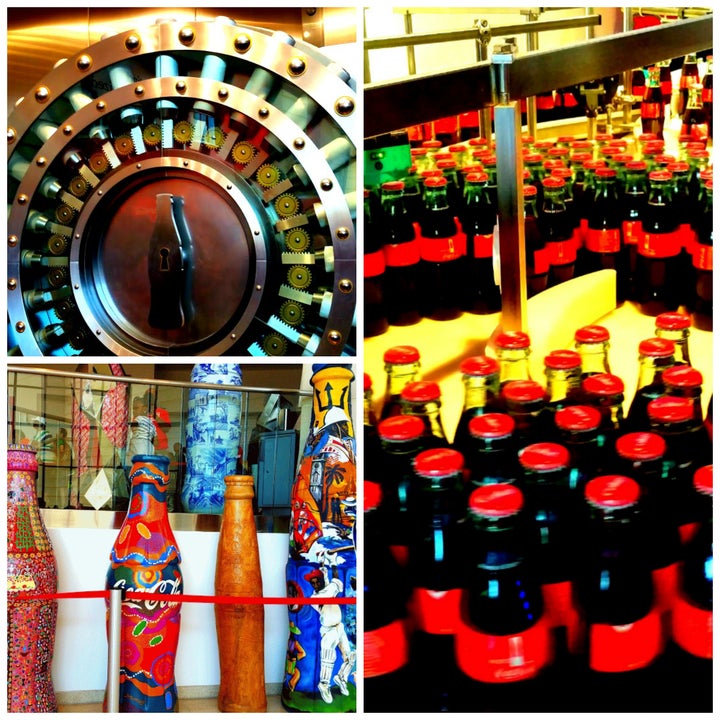 You can take a journey into the heart of CNN World Headquarters, located in downtown Atlanta, for a glimpse of news and broadcasting in action! Get an exclusive, behind-the-scenes look at the world's largest news network only at CNN Studio tours. You can take a 50-minute guided walking tour for an up-close and personal look at news broadcasting, get a glimpse into the history of CNN that helped make it the worldwide leaders in news.
Visit Center for Civil and Human Rights
The Center for Civil and Human Rights in downtown Atlanta is an engaging cultural attraction that connects The American Civil Rights Movements to today's global Human Rights Movement. Sit at an interactive lunch counter and experience what heroic protestors braved, stand face-to-face with global human rights champions and view items that changed history: MLK's personal papers. You can go on a powerful and uplifting journey that provides an understanding of the role each person can play in helping to protect the rights of all people. A must visit attraction to know your rights as a human!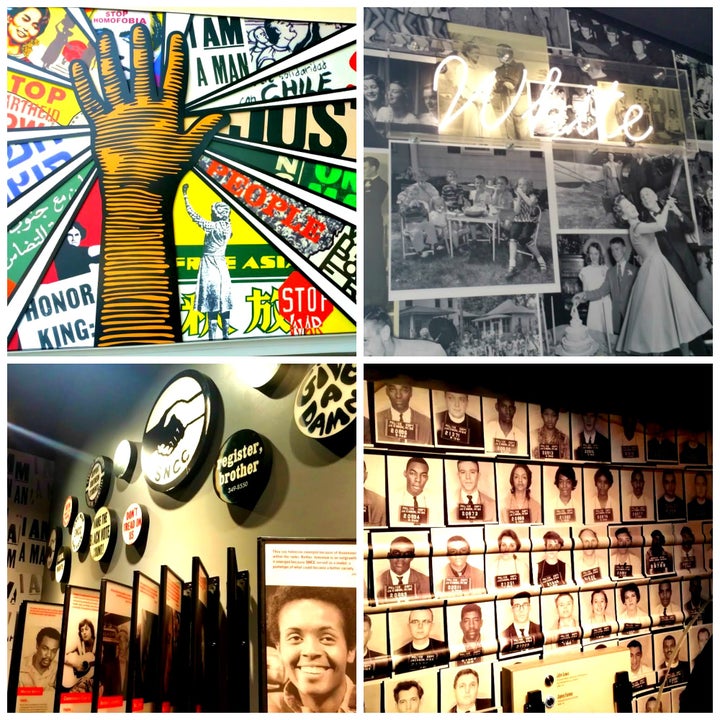 Celebrate College Football Hall of Fame and Chick-Fil-A-Fan Experience
The College Football Hall of Fame is a hall of fame and museum devoted to college football in the downtown Atlanta. If you're a fan of American college football, it's a must visit! You can celebrate the timeless traditions and pageantry of college football with over 94,000 sq. ft. of engaging, interactive and personalized experiences. You can also test your skills on the 45-yard indoor playing field. Don't forget to pay tribute to the greatest fans, players and coaches of all times at this ultimate destination for fans and football!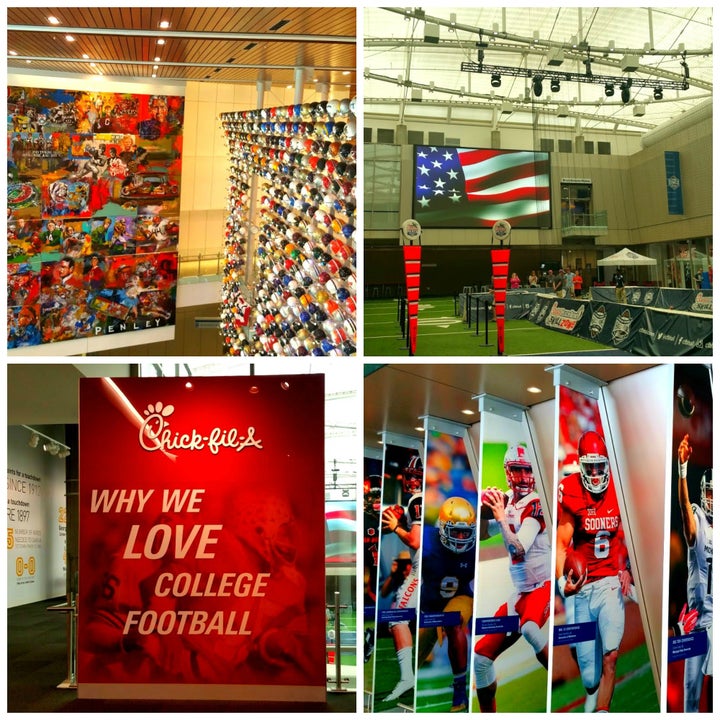 If you're fond of giant pandas and other apes, you must visit Zoo Atlanta which is one of four zoos in the U.S. currently housing giant pandas. Not only this, you'll enjoy close encounters with more than 14,00 animals, landscapes with inviting botanicals and North America's largest zoological collection of great apes.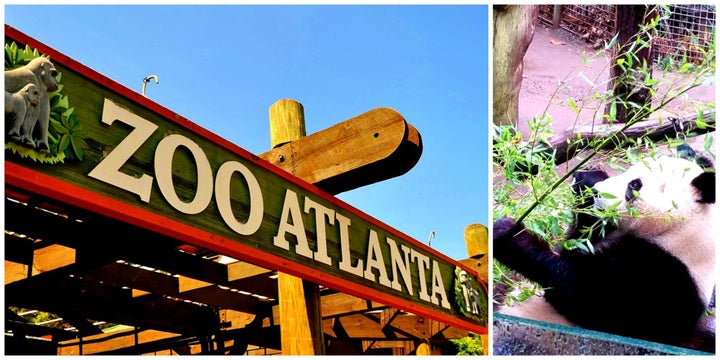 Feel the Downtown Atlanta vibes at Centennial Olympic Park
There's no better way to feel the positive downtown vibes of Atlanta while relaxing at the Centennial Olympic Park. Its centerpiece is The Fountain of Rings featuring the Olympic Ring symbol is the iconic attraction of Centennial Olympic park and one of the most recognized and photographed landmarks in Georgia. The Centennial Olympic Park is a free attraction surrounded with buzzing energy of downtown attractions and recreational activities throughout the year.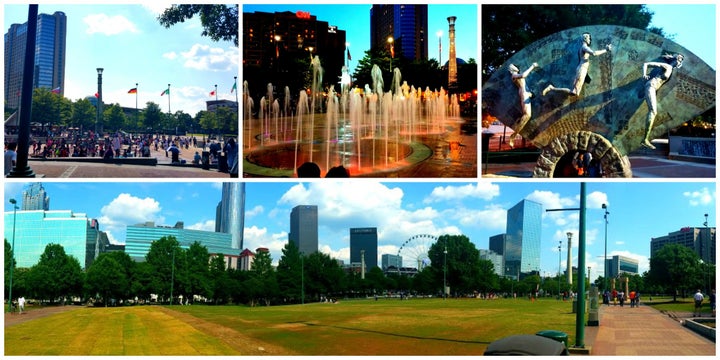 Get high on adrenaline at Six Flags Over Georgia
If you're fond of deadly roller-coaster rides and your body is craving for a high adrenaline rush, then you must visit Six Flags Over Georgia — a theme park featuring dozens of thrill rides, shows, and activities. Six Flags is among the most popular family attractions in Atlanta and is crowded throughout the year.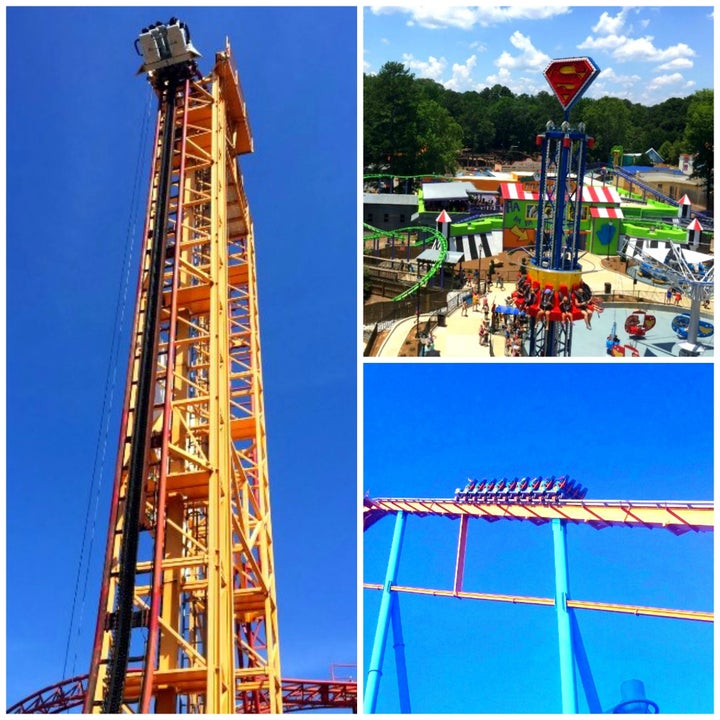 See Atlanta from the top of the Stone Mountain Park, Georgia
Stone Mountain Park is a must see attraction for any Atlanta visitor. It spread across 3,200 beautiful acres and built around the world's largest piece of exposed massive granite dome. The park features various attractions, events and festivities throughout the year. It's a favorite spot for enjoying nearly every type of outdoor activity – camping, hiking, climbing, fishing, picnicking, horseback riding and more. The major attraction of the park is Lasershow Spectacular in Mountainvision. The lights are choreographed with toe-tapping tunes and take-your-breath-away pyrotechnics. It is the best way to cap off a day at Stone Mountain Park.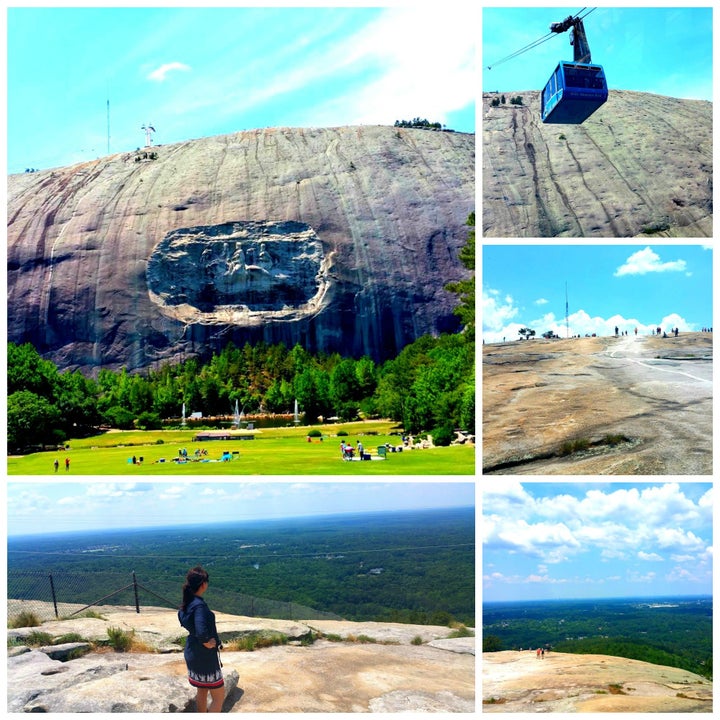 If you loved this article and would like to follow my traveling tales and adventures, do check out my personal site: Ana's World and you can also follow my journey onFacebook, Instagram and Pinterest.
Popular in the Community