I had wanted to visit Austin, Texas for decades.
It started when I was a young man, bitten by the blues bug and worshipping Texas guitar players like the Reverend Willy G (Billy Gibbons from ZZ Top) and Stevie Ray Vaughan. It was high on my list of "music cities" to visit.
About a year or so ago, my nephew Joe (only two years younger than I) accepted a job transfer to Austin. It came up suddenly, and he and his family had to move quickly. He was already there by the time I heard about it. Funny; Joe was probably one of the only ones who would have taken a trip to Austin just to check out the music scene. He's crazier about guitars than me, and the best player I know. We just never found the time.
I made arrangements to spend this past Labor Day weekend in Austin, finding a great deal on a roundtrip flight by making it a long weekend. My flight was scheduled to leave Saturday evening Sept. 4. I checked the status less than 30 minutes before I arrived at O'Hare, and it was listed as on time.
Arriving at the check in counter, I was shocked to hear that the flight was now delayed four hours. What happened in those 20+ minutes? I communicated with Joe, had dinner and bought a book.
There were three more delays, for a grand total of seven hours. People were not happy. After one disgruntled traveler dropped an F Bomb, the crew called the police. It was quite the sight: seven armed Chicago cops standing next to the nervous crew as people used their cell phones to take video of the scene. And that was before they cancelled the flight altogether.
Over eight hours at the airport, and never boarded a plane -- there's some blues right there. I got a refund (which was like pulling teeth), cancelled the trip and will never attempt to fly Frontier Airlines again.
Even though I needed a break in September, I saved those vacation days, and booked a trip on a different airline to spend Thanksgiving in Austin. It was a long 11-week wait.
I realized I hadn't spent any time with Joe, his wife Jill or their kids in years, even though they were only an hour's drive away. Sure, we'd see each other for holidays and big family events, but it wasn't quality time. Since I was their only Thanksgiving guest, we'd finally get to catch up.
I also wanted to see Austin. I told Joe that meant music, barbecue and craft beer -- and if there was time, some of the places where the Quentin Tarantino movie "Death Proof" was shot.
On my first night, we got to see guitarist David Grissom at the Saxon Pub. A six o'clock show with no cover, just a pitcher passed around for tips. We got there early, and checked out guitars and amps at South Austin Music, right next door.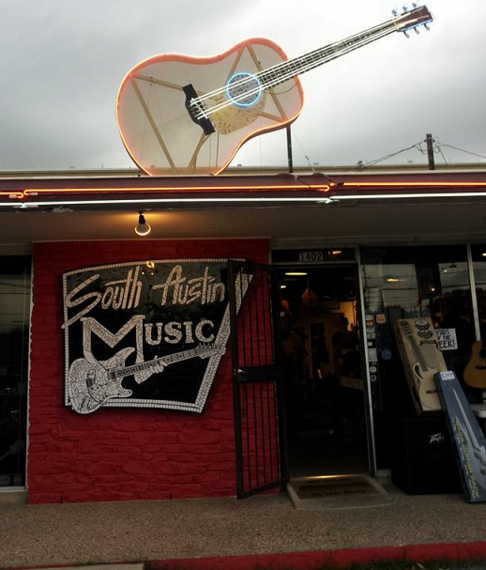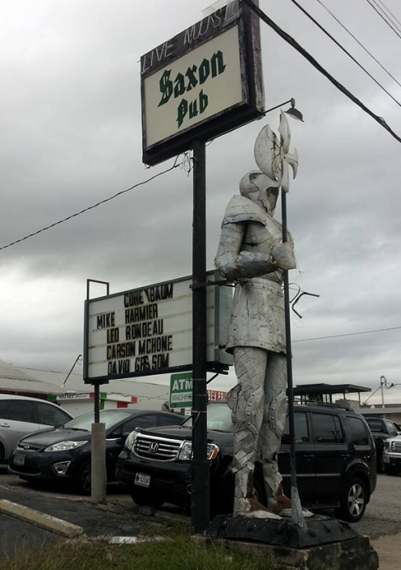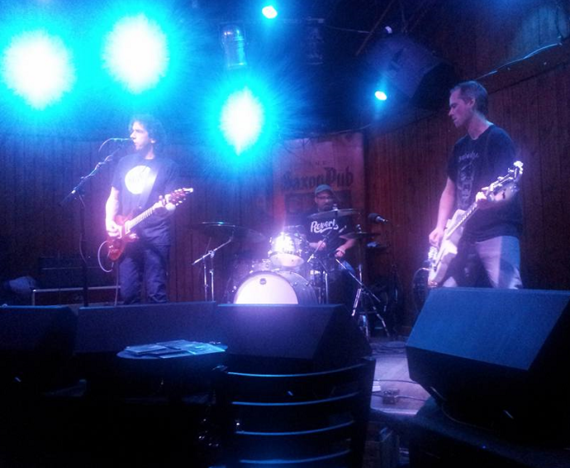 We grabbed seats right in front of the stage. What a show -- Grissom is a fantastic guitar player.
Afterwards, we went to check out Rainey Street, and had dinner and craft beer at Banger's Sausage House and Beer Garden. If you get a chance, I highly recommend the Andouille.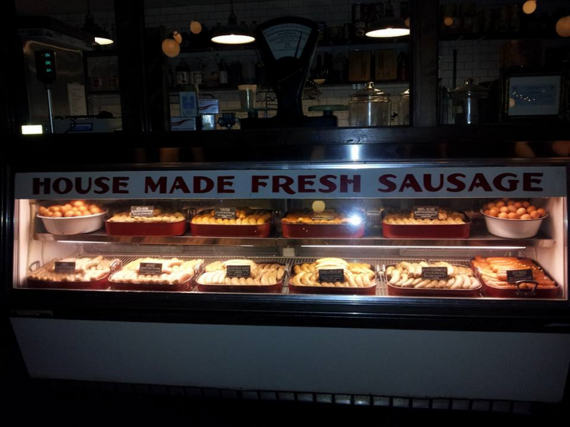 We found time to visit the statue of Stevie Ray Vaughan, one of my all-time favorite guitar players. Joe and I saw him with Robert Cray and Eric Clapton at Alpine Valley the night before he died.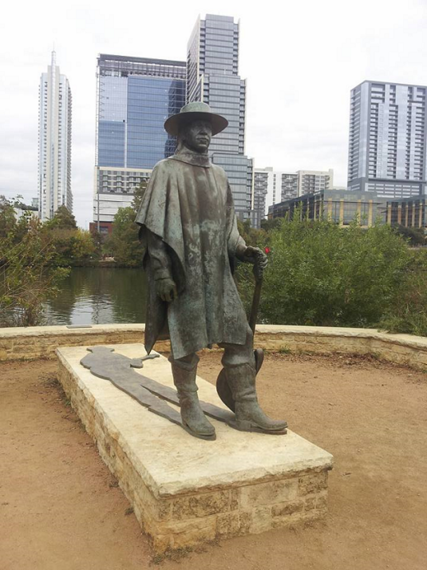 Afterwards we made it to South Congress, where we looked at hats and boots at Allens Boots. One pair caught my eye, but they cost $800 -- pretty steep for a tenderfoot from Chicago playing cowboy.
On our way to Guero's Taco Bar for dinner, we encountered a red Doberman pinscher named Texas. He looked more burnt orange than red -- fitting. Güero's was one of the places in Death Proof.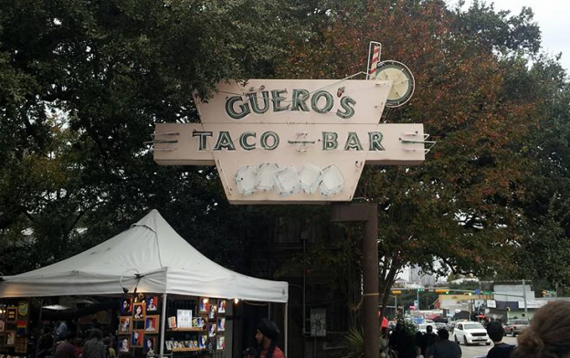 Wednesday we did a lot of shopping and prepping, and Thanksgiving Day was quite the feast, all of us pitching in to cook both indoors and out. It was a nice, relaxing day. I remember remarking to Jill that I didn't seem to see very many birds since I was in Austin. That would come back to haunt me.
On Friday we went to Jester King, probably the most famous Austin craft brewery. It was an impressive, family friendly place, and the tour was excellent.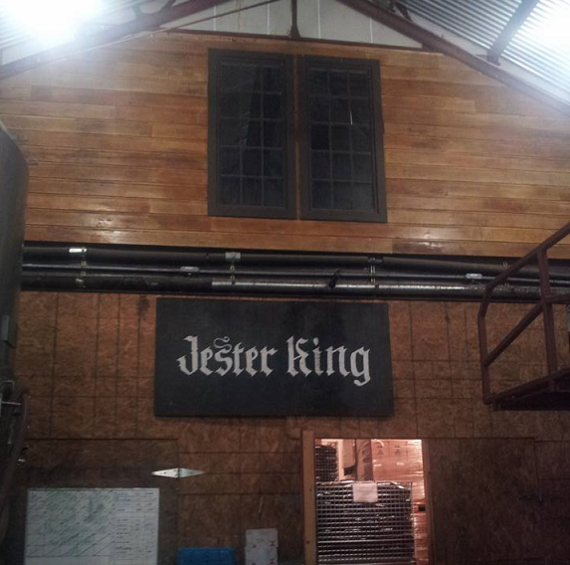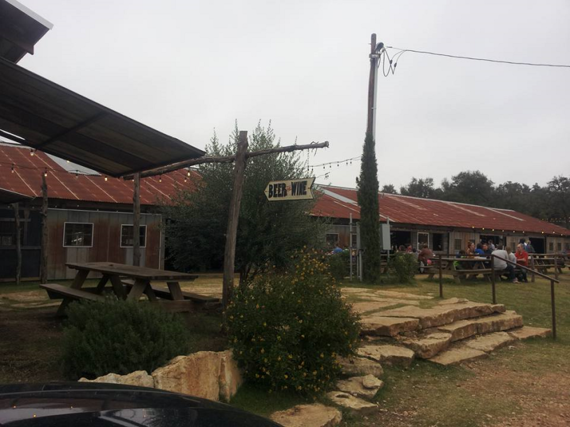 Walking in the front door that night, Joe noticed something out of the corner of his eye. A bird flew in, and was sitting on the desk in his office. It took 45 minutes, but Jill finally caught him in a net. She reminded me of my comment on the lack of birds...
Other highlights of the trip were making it to the Texas Chili Parlor, the main location from Death Proof I wanted to check out.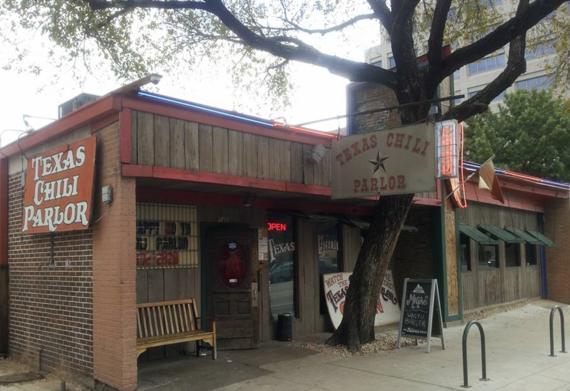 Although the chili I sampled was excellent, I was in the mood for a greasy burger. I ordered a double cheeseburger, which the waitress lost control of, and let it slide directly into Jill's purse. Her wallet took the brunt of the grease, and she spent considerable time cleaning out pickles, mustard and lettuce.
We went to Sixth Street because I couldn't leave without a "Keep Austin Weird" t-shirt. We popped in to see the lobby of the famous Driskill Hotel (I didn't see any ghosts) and also Voodoo for a ridiculous donut.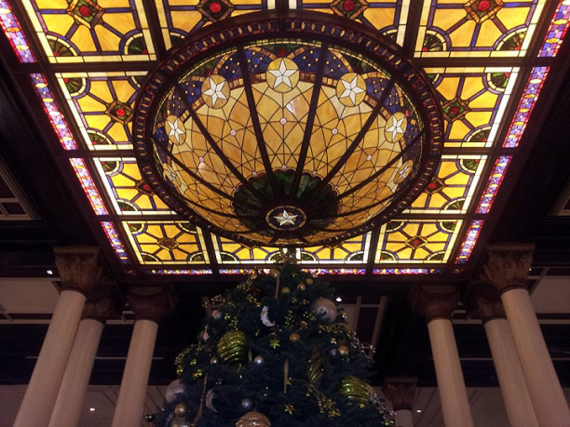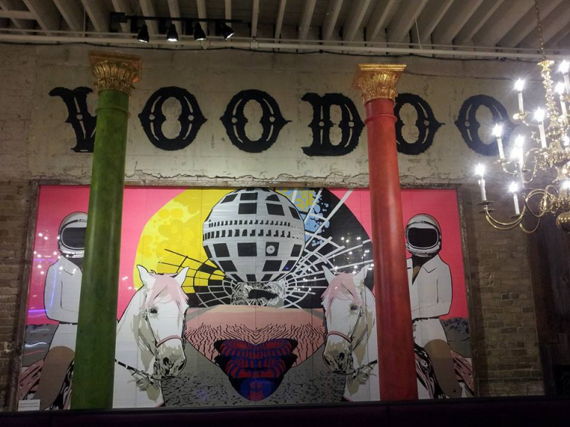 On my last night, we made it to the Salt Lick BBQ in Driftwood. I thoroughly enjoyed the food and the place.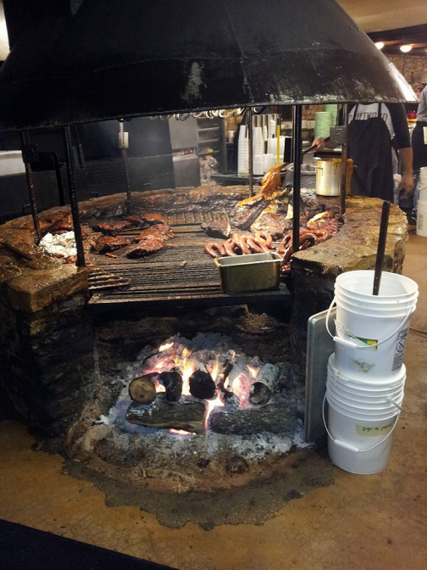 On the way home, my 4-year-old great niece Eloise was getting a little silly. So were the rest of us. We began singing "Home on the Range" and I was speaking in a horrible Texas accent about Jill's Double Cheeseburger purse.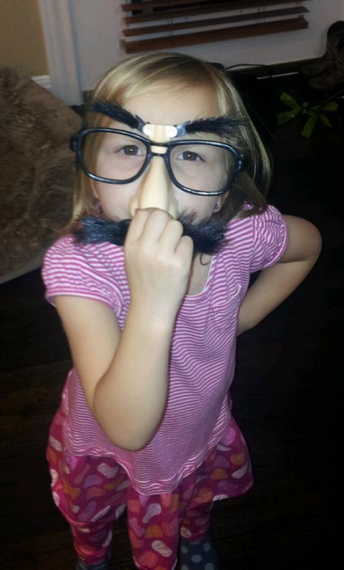 I thoroughly enjoyed Austin, finally.
PHOTO GALLERY
7 Hot Travel Trends For Boomers
Calling all HuffPost superfans!
Sign up for membership to become a founding member and help shape HuffPost's next chapter