Scuba Diving is one of the most popular swimming underwater sports. In this sport, you can stay in water with assistance of equipments like dive computers, fins, scuba masks, breathing regulators, gauge meters and weights. Scuba Diving is widely growing popular and it has become fun and recreational activities in recent years. You may be having a question in your mind that what is its reason of gaining so much of popularity?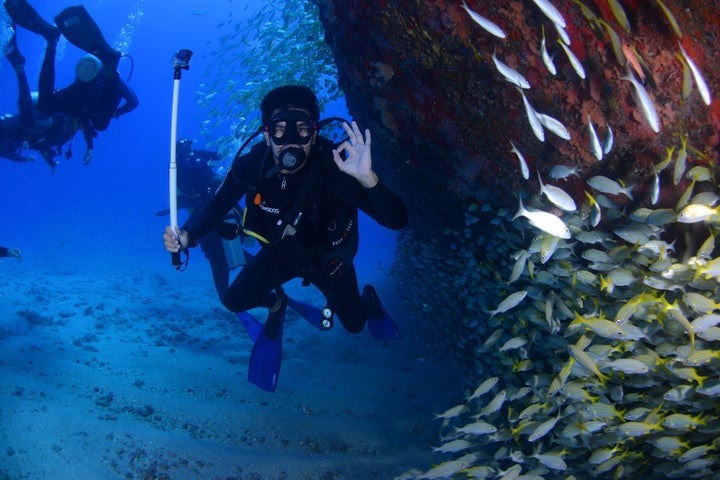 Marine life is very fascinating, amazing experience of underwater and beautiful coral reef is indescribable through the help of words. Scuba Diving is one of the best recreational activities that will be completely changing your views of life. The reason is that what you will be experiencing and seeing will be having unceasing effects over you that how you will be relating to real world that is full of adventures. You will be aware of this fact that landscape present on dry grounds is varied, with diverse floras and fauna. In similar manner, underwater marine life consists of vibrant colors. There are many people who will be saying that life underwater and landscape are more of awe inspiring in comparison to being on land. You will be finding hundreds or even in thousands dive sites in whole world and each will be different from other.
As a scuba diver, you will be finding many shipwreck sites where you can enjoy doing Scuba Diving. There are many places on this planet where ships were sunk, few hundred years ago. These have become now essential parts of underwater landscape. You will also find many coral reefs for exploring, ample of marine life diversity, many different colors and crystal clear blue water. This will be making yours dive of coral reef completely unforgettable experience. There are many divers that will be searching for diving sites in specific diving seasons. They also travel at those places with a hope of able to swim and view magnificent creatures present underwater. Creatures like whale shark and manta ray are intimidating, large but then too they are gentle and beautiful. One of the biggest misconceptions that people have these days is that those large creatures can pose danger to them. If you are able to swim along sides of marine life then only you will be able to realize nature beauty in numerous dimensions.
Related
Popular in the Community