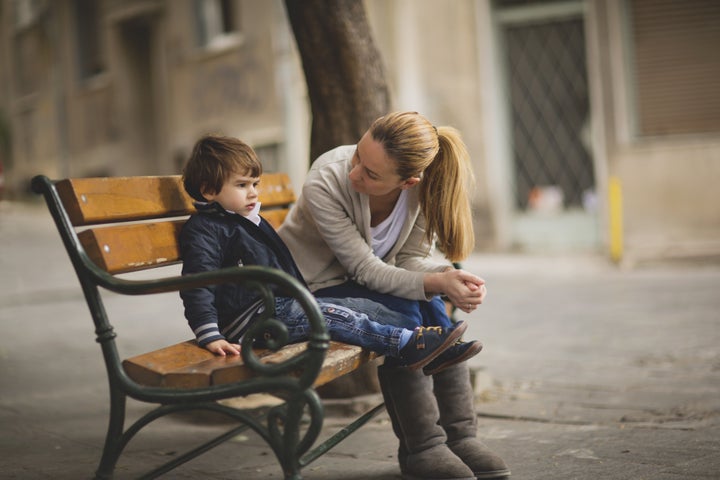 Telling your kids that you plan to divorce is not a conversation to be taken lightly. It's one that marks a turning point in all of your lives.
For the sake of your children's mental health, it's important to be prepared. Below are some expert tips to help you share the news with your kids in the best way possible considering the circumstances.
1. Watch your tone.
"Both parents should try to speak in a calm tone, without intense or out-of-control displays of emotion. The goal is to show that the divorce is the best choice for everyone, although it is a sad situation. Crying may be unavoidable, and can even show the child how you take the divorce seriously and understand how hard it will be. However, if a parent gets loud or loses control, it can scare the children and teach them to associate the divorce with fear and trauma." ― Samantha Rodman, clinical psychologist and author of How to Talk to Your Kids about Your Divorce
2. Let them know that the divorce is not their fault.
"Children of all ages tend to blame themselves when their parents are upset. It's essential to let them know they are innocent and not to be blamed on any level, even if you've been fighting over them." ― Rosalind Sedacca, Certified Divorce Coach and author of How Do I Tell the Kids About the Divorce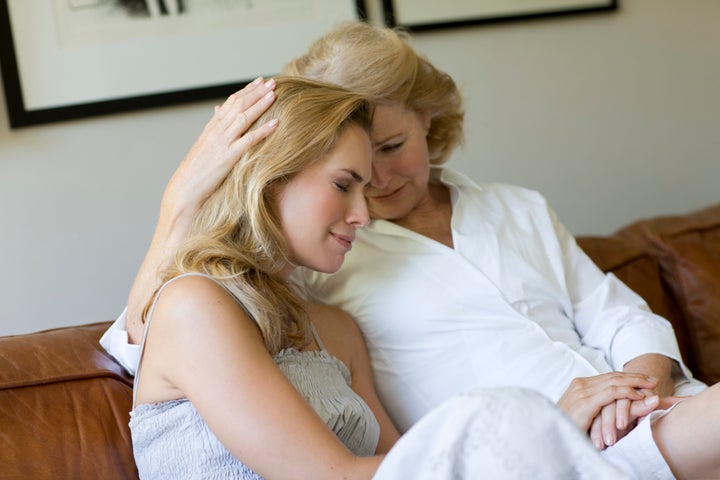 3. Use clear language.
"Sometimes parents mistakenly think they can soften the blow for kids by not using the words separation or divorce. Instead, they may say something like, 'we've decided we need a break to think things over.' Other parents try to dodge the bullet by offering an alternate explanation for why things are different, such as, "mom/dad has a big project at work and will be moving out for a while so they can be closer to the office.' When this happens, kids are often left hanging in limbo. They may also hold fast to the hope that things will eventually go back to the way they were before. To avoid confusion, be sure to talk with your children in a direct way using clear language that is age appropriate." ― Christina McGhee, divorce coach and author of Parenting Apart
4. Tell all the kids at the same time.
"Make sure that every family member is included in your announcement. Telling older or younger siblings in different ways can make children feel like they must keep a secret until the whole family knows. Gather everyone, sit down and have an honest discussion about your plans." ― Chelli Pumphrey, therapist and author
5. Give your kids advance notice before a parent moves out.
"I usually suggest that parents give school-age kids about two- to three-weeks notice before a parent moves out. Younger kids don't have the same sense of time, so a few days is best for pre-schoolers. There is no magic number; the idea is to give children enough time to wrap their minds around the news, but not so much time that they feel they're living in and endless, anxiety-inducing limbo." ― Kate Scharff, psychotherapist and divorce mediator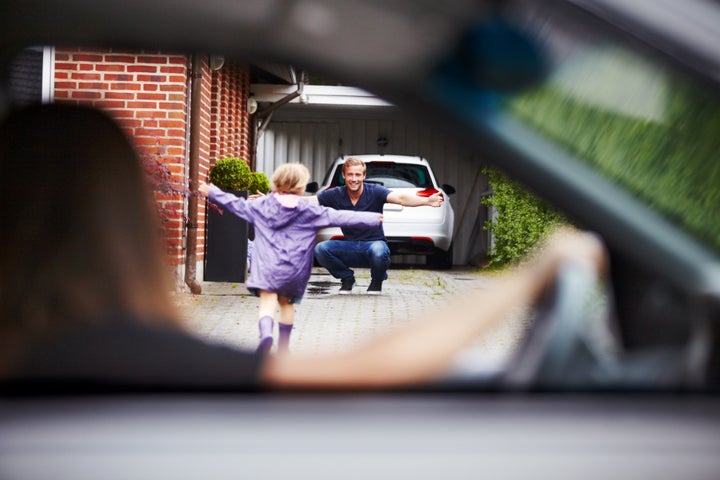 6. Consider timing.
"Avoid birthdays, special days, exams or significant events. Ideally, tell your children when there is time on the back end to process the news. For example, at the start of a long weekend when they and you will be home and present to support them." ― Deborah Meckinger, mediator and therapist
7. Let them know you'll both always be there.
"Young children often feel that if their parents divorce each other, this means they could divorce the kids too. They see that their parents don't love each other anymore and worry that the parents may fall out of love with them too. Be sure to tell the children you will both be there for them and will always be their mom and dad. The fear of abandonment is an important issue to keep in mind even if the children cannot express it openly. They will also have to grieve just as the adults do after a massive life change. How children manage and adjust to divorce is directly related to how the adults are handling it." ― Karyl McBride, marriage and family therapist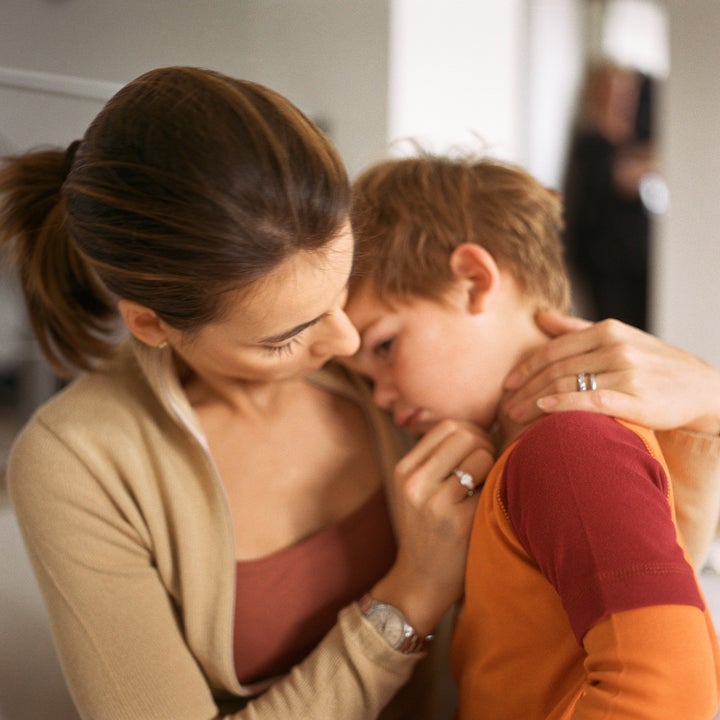 8. Show a unified front.
"Parents should back one another up in this discussion and show a united front for the children. This situation is confusing enough for kids without having to witness a difference of opinion between their parents about key issues. If Mom says, 'you'll live with me, mostly' and Dad says, 'you'll split time with us,' a child feels anxious not only because she doesn't know what will actually happen, but also because she senses that a big conflict is brewing over this issue." ― Samantha Rodman
9. Offer a sense of stability.
"Along with addressing how things will be different, give your children solid ground to stand on by talking about what will stay the same. For example, you might say something like, 'Although the relationship is changing between Mom and Dad, there are things in your life that will stay the same. You will still have a mom and a dad, we will both still love you very much and you will still go to the same school and have the same friends.' Whenever possible, do your best to minimize the number of changes kids have to deal with in the early stages of your separation or divorce. Keep in mind that this does not mean that children should maintain one primary home and only have occasional contact with the other parent. When safety is not an issue, children benefit most when they have consistent and regular contact with both parents." ― Christina McGhee
10. Don't tell them you still love each other.
"If you've ever been told 'I love you, but I'm not in love with you,' you know how hard it can be to grasp the distinction. Degrees of love are abstract. They're confusing to young kids and frustrating to older ones. It's tough to find the right words. For young children, try saying: 'No, we don't love each other anymore, but that only happens with adults. Parents never fall out of love with their kids. Though we'll be living apart, we'll still take care of you together.' For school-age children and teenagers, try: 'We don't love each other anymore, but we've been together a long time and care deeply about each other. The main thing is that we want to support each other in being the best parents we can be.'" ― Kate Scharff
Support HuffPost
A No-B.S. Guide To Life
Related
Before You Go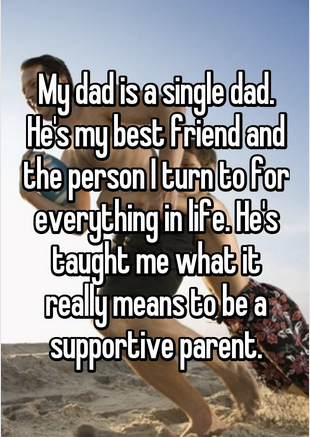 Sweet Confessions From Kids Of Divorce
Popular in the Community