P.L. Travers, the Australian author of Mary Poppins, was as mysterious and elusive as her creation -- the nanny who flew into the Banks' family household with her parrot-headed umbrella, a carpetbag and no nonsense method of magically making order out of chaos.
Not long before Travers died, I wrote to ask her if we could meet in London.
She replied: "I don't like personal publicity but I'm willing to talk about my work any way you like."
We never did have that conversation. By the time I arrived in London, she had died. But luckily, she left many clues, biographical articles, notebooks and letters, and if you look very carefully into the pages of the Mary Poppins books, a picture of Travers' life will emerge. Her story can also be read in the fictional characters of Mary Poppins.
The daughter of the Banks household, Jane Banks, is based on Travers' own childhood while Jane's father, Mr. Banks, shares many of the characteristics of Travers' father, a bank manager.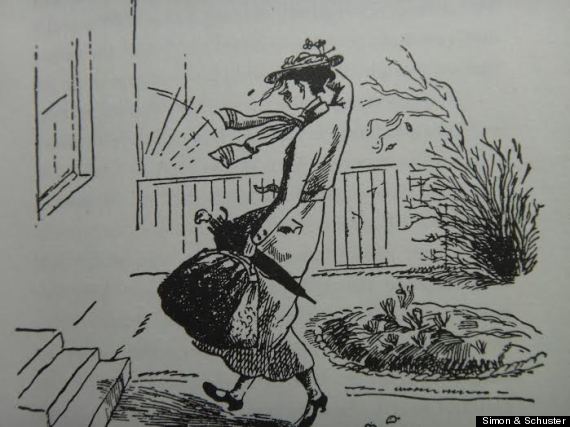 The tough love of the Great Aunt
Travers' great aunt Ellie, whose real name was Morehead, inspired the character of Mary Poppins. Ellie, a spinster who lived with her two little dogs in Sydney, was a martinet, carried a carpetbag and when children came to stay, she gave them lessons in etiquette, suffered no nonsense and instructed them to "Spit spot into bed!"
Mary Poppins carried a carpetbag just like Aunt Ellie's but the nanny's bag became a magical carry-all that contained an apron, a packet of hairpins, a bottle of scent, a small folding armchair, a packet of throat lozenges, a large bottle of dark red medicine, seven flannel nightgowns, one pair of boots, a set of dominoes, two bathing caps, one postcard album, one folding camp bedstead, blankets and an eiderdown.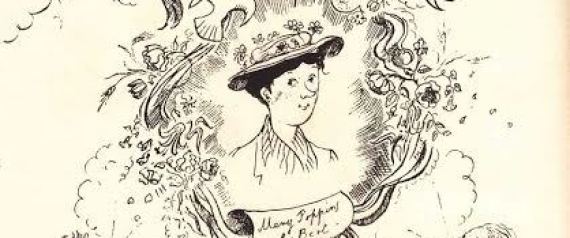 The peg doll Poppins
The original Mary Poppins didn't look at all like the pretty Julie Andrews in the Walt Disney film. The illustrations in the Poppins' books show the nanny with a turned up nose, shiny, painted black hair, small, bright blue eyes, rosy red cheeks and absolutely no curves at all. Her appearance was based on a wooden peg doll that Travers loved as a youth living in Australia. The illustrator was Mary Shepard, the daughter of Ernest Shepard, illustrator of Winnie the Pooh. Travers took Mary Shepard on walks through Hyde Park in London, pointing out children as suitable models for the Banks children, Jane and Michael.
The nanny is stranger than you know.
Mary Poppins can speak to more than just the birds. She has conversations with a dog, a snake, sea creatures, the sun and the planets. In one of her adventures, she dances with the planets and is kissed by the sun. In the morning, she has a small burn on her cheek from the sun's kiss.
Poppins wasn't just one book but many
The first was published in 1934, a decade after Travers moved to England where she spent most of her life. The last, Mary Poppins and the House Next Door, was published in 1988 when Travers was 88. In the 1960s Travers sold the film rights to Walt Disney for £100,000 and was paid 5 per cent of the gross profits of the film that Disney made in 1964. The movie merchandising included Walt Disney's Mary Poppins books. They out sold the real Poppins books 5:1.
Jane Banks and P L Travers not only fed the birds, they became birds
In Mary Poppins Comes Back, the second book in the series, Jane Banks refers to herself as a hen who has just laid "seven lovely white eggs and I am sitting with my wings over them brooding. Cluck-cluck!" As a child growing up in Queensland, Australia, Travers told her parents she could not come into the house for dinner as she was busy in the garden laying eggs. As an adult, she collected china hen ornaments.
Why are Mary Poppins feet often shown in a turned out ballet position?
Travers was a dancer when she was in her teens and although she wasn't trained as a ballet dancer she knew all the positions of the feet and she danced as Titania in a production of A Midsummer Night's Dream.
Poppins has flown all over the world
Mary Poppins has been translated into 17 languages. In 1968, Travers self published a Latin translation, titled Maria Poppina ab A ad Z.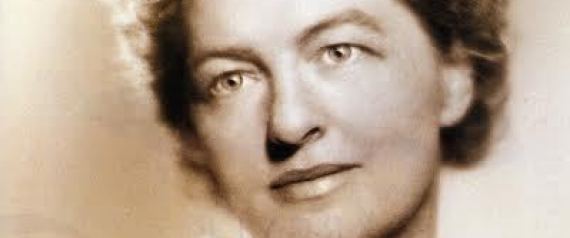 Why is the new movie starring Emma Thompson as Travers and Tom Hanks as Disney called Saving Mr. Banks?
In the Mary Poppins books, Mr. Banks is the patriarch of the family who is so obsessed with his working life that he doesn't have much time for his children. Travers believed that Mary Poppins came to the Banks family to save Mr. Banks from his unfulfilled life and to make him realize that family was his real priority. Travers' father was a bank manager who died when he was in his 40s of alcohol-related diseases. Travers, in turn, wished she could have saved her father from his own demons.
Popular in the Community