There are many misconceptions about traveling to Antarctica. Having traveled there myself within the last year I can certainly share great travel tips and shatter some misconceptions as well. The 7th continent is only visited by roughly 37,000 a year (and growing). From my experience, the travel diehards are usually the first to see the great white continent. The other part of the population usually travels on luxury mega ships where they only sight-see instead of stepping on actual land.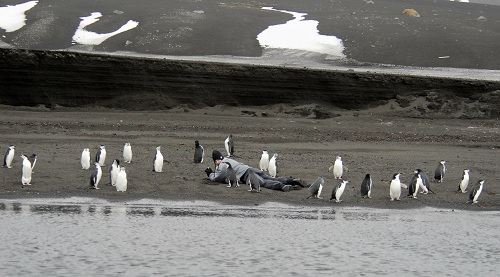 Best time to visit:
The high season for Antarctica cruises is late November to December. It is summer in Antarctica during this time which is why the tourist season extends all the way to March. The best time to visit is not November or December however -- it has changed. Global warming has caused a reverse effect on Antarctica, causing the snow to fall later into the year. To see the best of what Antarctica has to offer, including penguin chicks, you want to visit during January now.
Prices:
I am blown away by how much people spend on a cruise to Antarctica. If you have the money to burn then, by all means, spend upwards of $20,000 on a cruise. Most of these expensive cruises won't even allow you to step on the continent. Finding a last minute Antarctica cruise to Antarctica can cost an average of $3,500 per person. You have to make concessions like staying in a triple dorm instead of a double, but how much time are you going to spend in your room anyway?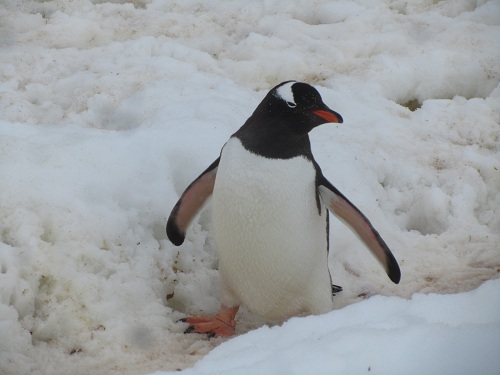 Size of the ships:
What people don't know is that there is no government in Antarctica, there is only a international treaty that governs it. This treaty only allows 100 people at a time on the continent per docking. They do make concessions -- if there is a 128 passenger ship they will allow everyone on. The point however is to try to get the smallest ship possible. 200 is too large.
Finding A Last Minute Antarctica Cruise:
Many people think that you have to sit and wait next to the port in order to magically find some fisherman who is heading to Antarctica. However, you don't need to be physically present in Ushuaia in order to find a good deal. Most last minute tour agencies are online, you just have to find them and email them.
Itineraries:
There are three major itineraries to choose from -- 10 day, 20 day, and the trip to the interior or South Pole. The trip to the interior is no longer being offered since the Russian ice breaker ship that was used for this Antarctica cruise is being reclaimed by the Russians. The 10 day trip is your most common itinerary where they take you to the islands surrounding Antarctica and if weather permits, on the physical continent itself. The 20 day trip includes The Falklands and South Georgia islands.
On my trip to Antarctica I encountered all types of people. There were kids, families, and even seniors that were able to have fun alongside each other. The penguins were amazing to play with and one requirement is sunscreen. The ozone layer in the south is much thinner and with all the white ice reflecting the sun anyone will burn in a hurry. It doesn't get as cold as you would think but you still need protection when you are on the ship. If you can't afford to go to Antarctica there are also other options in Argentina where you can simulate the experience at quarter of the cost.
Popular in the Community