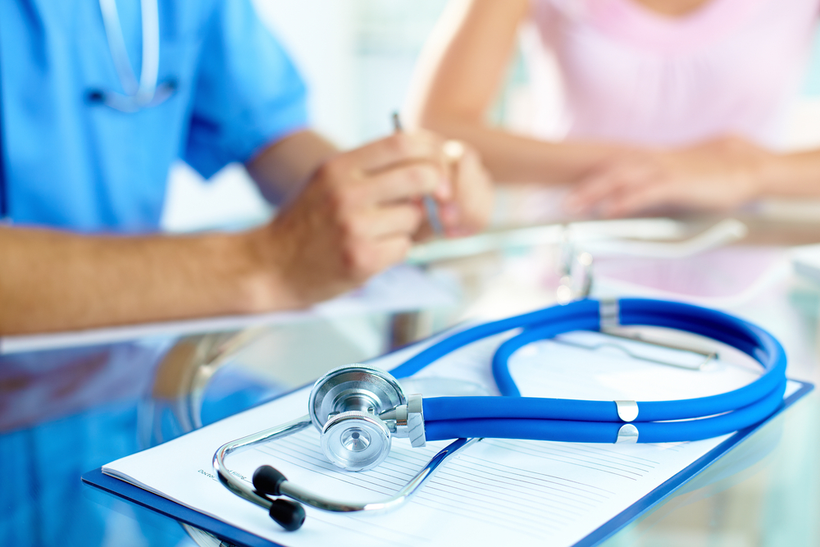 I recently came across and article titled "Don't Be Impatient With Your Doctor" that really made me pause and think about what it must truly be like to be a medical doctor. The first two words are: "Fifteen minutes". That resonated with me in that I had previously understood that this is the average amount of time that a doctor has with each patient for a regular office visit. On that basis, I have always suggested that a patient who advocates for themselves should already have a list of issues and questions that they would like to have the doctor address in order to maximize their time. But, even this thinking turns out to be really shortsighted, as I would like to share.
I can't begin to imagine what a workday must be like for a doctor. The obvious thing that we think about is the full schedule of patients to be seen with the knowledge that there is a really good chance that an "emergency" will arise. Now think about an eight-hour workday and allowing 15 minutes per patient that would allow a maximum of 32 patients a day. However, how unrealistic is such a schedule!
Let's take a look at just one patient's visit! The visit alone takes 15 minutes, if not more. What about the time needed to record the notes electronically for each patient's visit if not done during the visit? What about the time needed to review the patient's entire record in order to determine the correct prescriptions that are needed and reviewing the possible interactions that must be considered for the patient and writing those prescriptions? What about the referrals that need to be contacted in the case of a cancer patient? What about the requests that need to be made to the insurance company for certain tests and referrals to other medical professionals? What about the paperwork that needs to be provided to the patient's employer for their Human Resources Department and to apply for Worker's Compensation benefits? And that is only following this one appointment!
No wonder doctors often end up burning out from their work, especially when we, as patients, have such high expectations of them. I know that I have not always been very understanding when I am waiting for days for a renewal of one of my prescriptions and I am being told by the doctor's office that they haven't received a request from the pharmacy and the pharmacy is telling me that they have sent the request. But, that has taught me to be more responsible in making my requests long before I run out of my medications. And I have also learned that my doctor's office is so busy that I need to call the office to schedule an annual physical at least three months in advance as they set aside certain days to do them since that takes much more than 15 minutes to complete.
I am grateful that I found this article as I know that we all need to be reminded that doctors are first and foremost, people too, and need to be treated accordingly. And as patients, it helps us to reinforce the fact that we must advocate for ourselves on so many levels. Not only do we need to become informed about the latest in treatments that may be applicable to our particular situations so that we can discuss them with our doctors but also we need to understand that we are not the only patient that our doctors are seeing. They are dealing with so many different patients who each have unique problems and situations even within a single disease. Therefore, if we want to maximize our treatment opportunities and successes, we also need to treat our doctors with respect and dignity and with an understanding that they are doing the very best that they can under some very trying circumstances that they face each day. This will always result in the best outcome not only for our doctors but also for us as patients as well.
REAL LIFE. REAL NEWS. REAL VOICES.
Help us tell more of the stories that matter from voices that too often remain unheard.
This post was published on the now-closed HuffPost Contributor platform. Contributors control their own work and posted freely to our site. If you need to flag this entry as abusive,
send us an email
.