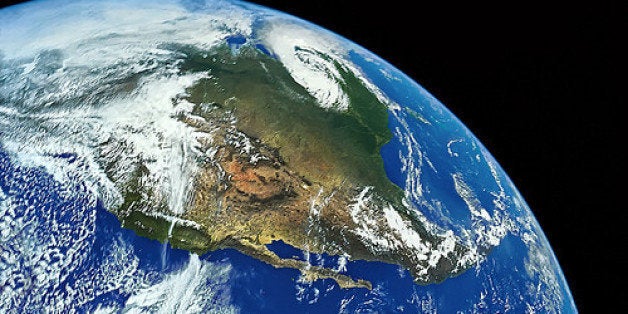 While the world holds its collective breath over the coming months for the outcome of COP21 in Paris and a new, universal climate agreement, commitments to the Sustainable Development Goals will shape the way forward towards a more equitable and sustainable future. And although all the SDGs are critically important, Goal 15 is focused on ensuring that the very life support systems upon which we all depend are vibrant and functional. Given the current state of declining and degrading ecosystems and ongoing biodiversity loss, Sustainable Development Goal 15 is a significant challenge for all of society. From a business perspective, it is particularly challenging, since companies typically do not have a real understanding of how their business depends on, and impacts, these natural systems.
Taking this into consideration while also focusing on more traditional business goals creates a complex and interrelated "landscape" that we need to navigate. We, as individuals and as businesses, must train ourselves to think and work at two levels: We need to keep in mind the broader issues and challenges while simultaneously seeking pragmatic and real solutions that are often at a local level. Fortunately I count myself as both a pragmatist and an optimist. I am convinced that our human ingenuity and business acumen are up to this seemingly daunting task.
A critical first step to reach Goal 15 is to rapidly build more awareness across business and financial sectors on how and why natural systems are critical to our economic wellbeing. Business has historically been excellent at externalizing costs but recently there has been a growing recognition that business must look to "internalize" externalities in a meaningful way. Tools like Natural Capital Accounting can be invaluable to this process. At its most basic, a Natural Capital Account can show a company where the interface is between its business actions and what is happening in the natural world, and highlight the critical importance of natural capital derived from ecosystems for a functional supply chain. More often than not, a company's greatest impacts occur far from its immediate operations and, without the focus offered by Natural Capital Accounting, are out of sight and unknown to a company. Through our own type of Natural Capital Accounting, which we pioneered at Kering, we can now measure and value the natural capital we rely on, and understand the realities of our supply chains, and their environmental impacts.
The insights gained from our Environmental Profit and Loss Account (EP&L) enable us to address these challenges while also discovering new opportunities to build resilience across all our supply chains and into our business. As a case in point, we would never have imagined that around 75 percent of our Group's environmental footprint was due to raw-material production, extraction and processing. Awareness of these challenges is just the first step and, of course, the next is to do something about these impacts. One of the things business excels at is finding pragmatic solutions and putting them into play. In fact, international companies like my own -- with the breadth of staff and supply chains globally, and the understanding of how to function effectively in different cultural contexts -- are arguably well positioned to be powerful actors to catalyze change and improve and restore natural systems.
In some ways, I would say that the fashion industry has advantages to meeting our global sustainability challenges because we have an innate creativity already built in. Fashion is all about re-invention and innovation -- whether in terms of the raw materials we use or the products we make. We are pre-disposed to embracing new approaches and we can harness this and use it as a driver of innovation and problem-solving. Here again, Natural Capital Accounting via our EP&L can help us prioritize what to do and where to do it. Consequently, at Kering, we have turned our focus on more effective decisions when considering sourcing locations, leveraging efficiency in processing, and implementing innovative programs around sustainable production of the key raw materials we use.
Companies, on their own, can identify priorities and put in place actions within the scope of their supply chains, but it is going to have to be a collaborative effort to ultimately implement the rapid, transformational change required to meet Goal 15.To this end, it is impressive to see how the private sector, including the investment community, government agencies, conservation NGOs and academics, are working together. Whether it be agreements on corporate natural-capital principles, new models for impact investment, innovation around rating and valuing companies based on sustainability credentials, or even collaborating in the field to develop solutions for the sustainable production and processing of raw materials, they are all part of a broad agenda of action to meet Goal 15. At Kering, we count ourselves as part of this new paradigm of multi-stakeholder collaboration. We are engaged in many platforms and initiatives focused on industry-level change, while at the same time fostering collaboration to problem solve across our supply chains through programs like our "Python Conservation Partnership" with the International Union for Conservation of Nature (IUCN) and the International Trade Centre (ITC).
And finally, let's be realistic: these endeavors to change business will take significant effort and are not without cost. However, we simply cannot afford not to do the hard work so that business becomes one of the stewards of biodiversity and ecosystems. We know that if we want to thrive and be ready for the future, we need to think and act differently. We need to look to a new approach to doing business that is "regenerative." And I am convinced that the business approaches that design and integrate solutions to restore and protect the natural systems we depend on will be the recipe for success in the future. These businesses will become the foundation to build on and the model to replicate -- one that will be adaptive and resilient in the rapidly changing and challenging world we live in. One that will set the stage for the next generation.
What is the role of business in meeting the Global Goals?
On September 24th, The B Team is hosting a discussion, featuring some of the world's most innovative and ambitious leaders, to explore the answers to this question. Tune in to watch the discussion live here.
This post is part of a series produced by The Huffington Post, "What's Working: Sustainable Development Goals," in conjunction with the United Nations' Sustainable Development Goals (SDGs). The proposed set of milestones will be the subject of discussion at the UN General Assembly meeting on Sept. 25-27, 2015 in New York. The goals, which will replace the UN's Millennium Development Goals (2000-2015), cover 17 key areas of development -- including poverty, hunger, health, education, and gender equality, among many others. As part of The Huffington Post's commitment to solutions-oriented journalism, this What's Working SDG blog series will focus on one goal every weekday in September. This post addresses Goal 15.
Related
Popular in the Community