They're delicious, pretty cheap, and really versatile. And Kevin Abosch is inarguably a great photographer. But we're not sure we'd shell out €1 million -- that's about $1.08 million -- for "Potato #345 (201)."
But that's exactly what one customer did, according to Business Insider. Abosch apparently made the sale last year, but he told Business Insider about it in an interview published last week.
The photographer makes most of his money on portrait commissions -- which can range from $150,000 to $500,000 -- for celebrities and Silicon Valley big shots. But "Potato #345" marks the most he's ever made from a single photo, according to Peta Pixel.
The proud new owner of the spud portrait is a European businessman who was visiting the photographer's home and agreed to the deal over an unspecified number of glasses of wine.
"I see commonalities between humans and potatoes that speak to our relationship as individuals within a collective species," Abosch told CNN.
Correction: A previous version of this article stated that €1 million was about $1.8 million. It's actually about $1.08 million.
More potatoes on HuffPost: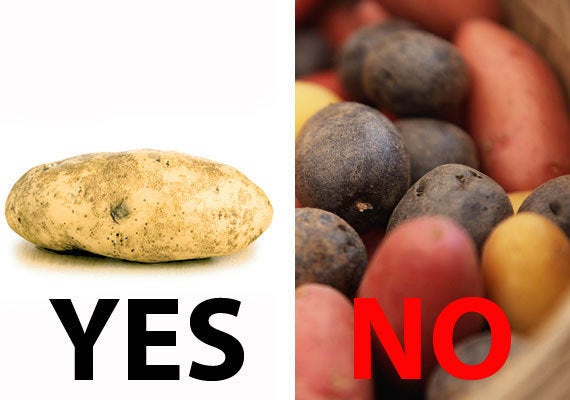 10 Mistakes You're Making With Mashed Potatoes

Popular in the Community