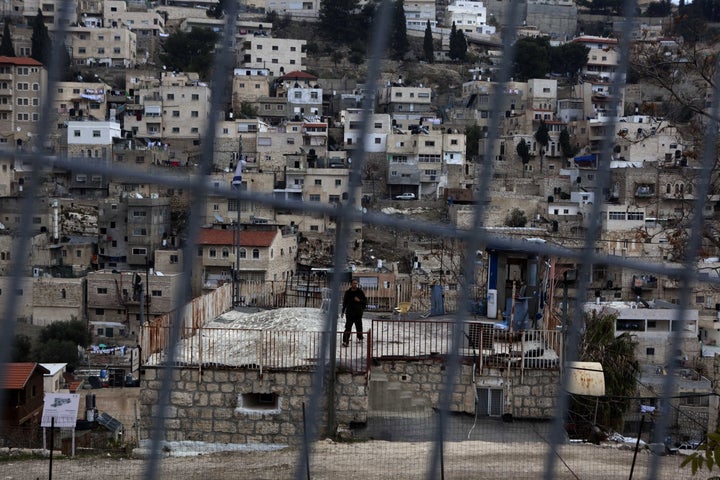 I know you're out there. I feel for you. The person with the good heart and the generous conscience, for whom Israel has become passion turned quiet shame. A person with genuine compassion for Palestinians, who may at this point seem more understandable, certainly more deserving of sympathy than these people, my friends, your cousins, the Israelis.
I have some idea what it feels like, a powerful, not easily comprehended fondness for Israel, a love which feels of late to have been stomped on, twisted, abused, manipulated, silenced, belittled, ridiculed, and, again and again, betrayed. A person who has begun to think that Israel, this Israel, is a lost cause.
There was a time when, for Jews the world over, standing up for a democracy-minded Israel meant standing up for yourself, for what you, in your heart of hearts, believe.
On Saturday night, the weather stone cold and threatening, Israelis who had no expectation that anyone would show up at an underpublicized Tel Aviv street march - a demonstration, believe it or not, in favor of democracy and groups working for social justice and Israeli-Palestinian peace - decided to show up anyway.
The turnout was shocking. Marchers filled the broad square by the Tel Aviv Museum and swelled into the adjacent Shaul Hamelech Blvd., a sea of flags and signs, Jews and Arabs, young and old, spilling over to and lining the long wall of the Kirya, Israel's Pentagon. Well over 10,000 people, maybe as many as 20,000, blown away by the turnout, blown away, as well, by a sudden sense of hope.
Nafal, as they say here, davar b'yisrael. Something crucial, shattering, game-changing, is happening here. And not only here.
You could tell. You could tell when the Labor Party failed to take part in the demonstration, that the Saturday protest was the end of the Labor Party, the movement that founded Israel as an instrument of social justice, and whose end was this government. And you could tell that the next Israel - the Israel which will decide whether a truly democratic Jewish state can exist in this world, was just beginning.
In this place of too many arms and too many bad reasons to resort to them, of years and years and years of trauma for every single person here, a weapon is being rediscovered, a weapon to fight the temptations of darkness and grief-fueled hatred: Decency.
I know. Sounds like one more line of crap from the Middle East, right? It's not. Something's started to happen here, and for the first time in a long time, something good, the decency that still somehow informs people here, has a chance of taking wing.
It's become only natural, of late, to think of Israel as a lost cause. But it's time to think again. Everything that's been thrown at decency here, bigotry, war, the blasphemy of religious fanaticism, the manipulation of vengeance, the unending grief, the deaths of innocents, none of it has quite been able to kill it off.
Nafal Davar B'Yisrael. Looking for hope? Look here:
1. Avigdor Lieberman may be a lost cause.
At the weekend, veteran journalists Dan Margalit and Mordechai Gilat reported that prosecution officials concur with police recommendations that be indicted on charges of taking bribes, fraud, and money laundering, and that a decision would be made by the beginning of February.
WHY THIS MATTERS: Lieberman, whose party received only 12.5 percent of the vote in the 2009 election, has effectively blocked the entry of Kadima into the government, and thus quashed any chance of peace progress with the Palestinians.
2. Lieberman's dark laws may be a lost cause.
There is every reason to believe that none of Lieberman's party's long list of anti-democratic bills will actually become law. Media reports have made it seem as though bills which have been approved by the cabinet and passed a preliminary Knesset vote have become law, but Yisrael Beiteinu's entire legislative agenda is gummed up in committee, and the ruling coalition is in turmoil over vocal Likud opposition to Lieberman's flagship vendetta against human rights organizations.
WHY THIS MATTERS: Even if they did not agree with much of what he stood for, many Russian immigrants voted for Lieberman's ostentatiously racist agenda because they hoped that he would cause them, for the first time, to be viewed by fellow Israelis as real Israelis. In the end, he has only made the rest of Israel see them more strikingly as Russian.
3. Ehud Barak's Labor Party is finally dead.
Paradoxically, this may be the single most important factor in Israel regaining its sanity and moral compass. No longer will moderates waste their votes by giving Ehud Barak one more chance. No longer will Labor's traditional pro-peace, pro-social justice constituency legitimize a government which is anti-peace, anti-democracy and anti-labor.
WHY THIS MATTERS: In the short term, Barak's decamping acts to stabilize Netanyahu's rule - but the short term may be very short indeed. A range of events, including a Lieberman indictment or the specter of a UN-backed Palestinian declaration of statehood, could re-shuffle the Israeli political deck and reactivate the center and left.
4. Greater Israel and settlements are a lost cause.
A recently published opinion study of Israeli Jews by Tel Aviv University's highly regarded Institute for National Security Studies shows that, even factoring in a shift to the right over the past decade, 64 percent support a "two states for two peoples" solution, and 53 percent specifically support the establishment of a Palestinian state within the context of a permanent agreement.
WHY IT MATTERS: The majority in Israel wants to see an end to the occupation of the West Bank. An overwhelming majority wants to see negotiations proceed with the Palestinians.
5. Hard right rabbis have lost all credibility.
A broad backlash in Israel has greeted a spate of unabashedly bigoted rulings by state-employed rabbis. In defiant response, the rulings have escalated in intensity. At the weekend, a large paid ad in the Jerusalem Post opposing territorial concessions, cited medieval commentary commanding violating the Sabbath and taking up arms against "marauders" (identified in the ad as "Israel's neighbors") "even if their ostensible aim is merely to steal straw and stubble." The most prominent of the signatories to the ad, addressed to Benjamin Netanyahu and dated January, 2011, was Abraham Shapira, former Israel chief rabbi. Rabbi Shapira died on September 27, 2007.
WHY THIS MATTERS: As the rabbis positions have become more extreme and more public, their prohibitions against compromise and peace talks have lost once-receptive ears in the general public.
6. Turmoil in Shas may make Eli Yishai a lost cause.
The ultra-Orthodox Sephardi party, which under former leader Aryeh Deri was politically vital to Rabin's peace moves, has turned sharply hawkish in the era of party leader Yishai. Recently, however, Yishai's public standing has plummeted to the lowest of all ministers, and the party has been rocked by unprecedented internal criticism and a just-announced comeback effort by Deri.
WHY IT MATTERS: The stance of Shas, and its iconoclastic Grand Rabbi Ovadia Yosef, has often proven key to the success or failure of peace negotiations. Rabbi Yosef has ruled in the past that peace moves, including territorial compromise, can be viewed as Pikuah Nefesh, Jewish law's paramount and overriding obligation to save human life.
7. The American Jewish community has begun to speak its true mind.
Groundbreaking declarations by a number of U.S. commentators, Peter Beinart, Thomas Friedman, Jeffrey Goldberg and David Remnick, all of whom are supporters of Israel and all of whom have expressed grave reservations in the wake of the course taken by Israel's current government, were just the beginning.
"Mainstream American Jewish organizations are embracing a strategy of acknowledging what's wrong about Israel as a way of getting across what's right about the nation," noted JTA columnist Ron Kampeas, in a roundup of statements critical of Israeli policies, issued by leaders of the American Jewish Committee, the Union for Reform Judaism, the Jewish Federations of North America and even AIPAC. To complete the astonishing picture, Martin Peretz has taken to demonstrating at Sheikh Jarrah.
WHY IT MATTERS: When these American Jewish voices speak, even Israelis listen.
8. Barack Obama and Hillary Clinton
Sources say that the president and the secretary of state are determined to learn from missteps of the early years of their term, and make every effort to clinch peace progress.
WHY IT MATTERS: If Israel moves to elections in the course of 2011, the next government may be much more amenable to working toward a two-state solution.
9. Israel's center is showing signs of stirring.
The INSS study showed that Israel's center comprises around half of the total electorate, with the left and right each taking another 25 percent. The relative success of the right in 2009 (Lieberman won only 15 seats in the 120-seat parliament, and Netanyahu's Likud came in second to the Kadima) was due in large part to a center still traumatized by a horrible decade of war and social upheaval.
Tzipi Livni and Kadima, in particular, have found their voice of late, and show signs of taking a new activist line in the year ahead.10. Stuxnet
The much-debated computer worm may have headed off a conflagration that would have rendered the word cataclysm a pale understatement. Anything that lessens tensions between Israel and Iran is not only good for Israel and Iran, but for the world.
Related
Popular in the Community