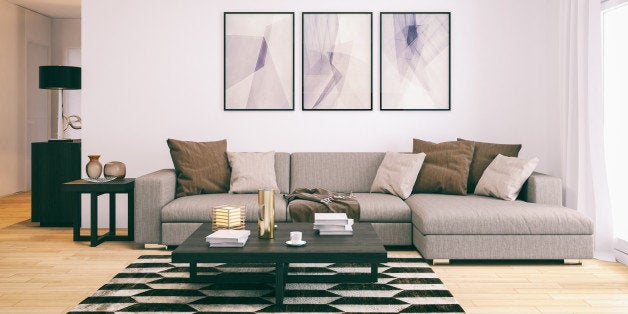 Hiring a professional to decorate the inside of your home can be pricey, and might be out of the question for homeowners who are already on a tight budget.
You don't have to be a licensed interior designer to think like one, though. There are ways to be your own best design ally -- it just takes a shift in your mindset. With some planning and innovation, you can tap into your inner designer; and you might even surprise yourself with the finished product.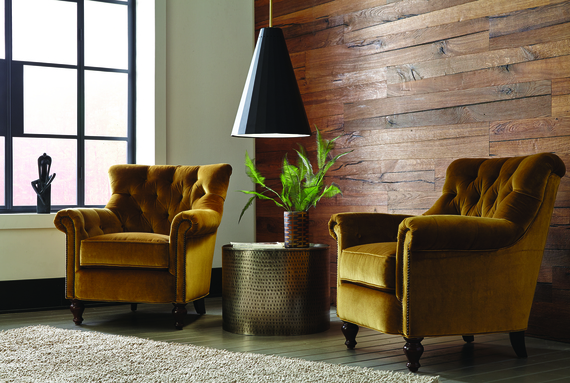 Here are 7 steps to get you thinking, and succeeding, like an interior designer.
1. Ask Yourself the Right Questions
Don't walk into a room and immediately start moving things around, or painting the walls. When interior designers first step into a home, what's the first thing they do? They ask lots of questions to get a feel for their client's needs and goals. In this case, you are both the designer and the client - but that shouldn't change the process. Start by asking yourself what your end goal will be. It's important to think of the function of the room when you start the planning. What is the best use for the space, and what will it take to get there? Write down your vision for the room, take stock of what you already have, and create a realistic budget. If you have a spouse or kids, ask them for input, too. The more ideas you gather, the better chance you will reach an end result that makes everyone happy.
2. Have a Feeling in Mind
Successful interior design is not just about the way things look; the space should give off the right vibe. Are you going for a warm, welcoming feeling in a bedroom, or a light and airy feeling in a kitchen or bathroom? Think about the purpose of the room and how you want people to feel when they are in it. Start piecing together your plan for the décor based on the spirit you want to capture in all of the pieces and details that fill the room. If you find mid-design that you just aren't getting the feeling you want, stop and re-assess. What can you adjust to make the room feel more like your original plan? What should you remove?
3. Dream, Sketch, Decide
You may be designing on a budget, but you can still dream for free! Check out home design websites, and social sites like Pinterest, to get ideas for your own décor. Like clothing fashion, the items you see in magazines and home features can often be scaled down to affordable versions, so starting at the top for inspiration is an effective tactic. As you browse, open a sketchbook and write down your ideas. Print out photos, or cut them out of magazines, and tack them to a dream board. Decide which items you can splurge on and which may need to be creatively scaled down to fit your design budget. It never hurts to dream, right? You never know what inspiring ideas you will discover.
4. Start Hard
While painting walls or pulling up carpet may not be the most glamorous part of redecorating, interior designers will tell you that it's best to start with the largest projects first. Get the most time-intensive, expensive tasks out of the way early on. These larger building blocks will set the tone for the rest of the space, so you want to be sure to get them just right before you move on to smaller details. Doing the less glamorous tasks first also gives you something to look forward to in the process - instead of dreading the larger projects that you still need to tackle, you can cross them off the list and move on to fun things, like curtains, end tables, and wall art.
5. Take a Risk
You should never go completely against your design aesthetic, but if you are going through the trouble of re-decorating, why not stretch your style a little bit? Go with a theme that is different from the rest of the house, or pick out accent pieces that make a statement. If you aren't even sure what "risky" move to make, let another family member make a decision or two and see what unique ideas they come up with. The combined result may turn out even stronger than you anticipated.
6. Mix Styles
Following any one design aesthetic to the letter limits your creativity - and it can lead to some pretty boring living spaces. Instead, look for styles and trends that complement each other. For example, a living room that relies on a lot of natural lighting could house both nautical and Moroccan styles successfully. Blend classic styles with more contemporary twists to make your space sophisticated and livable at the same time. You don't even need to know all of the official styles; if you like the way two items look juxtaposed next to each other, go with it.
7. Wait on the Little Details
Accessories and other small details can be a lot of fun to pick out and place, but try to limit choosing those items until the end. It's easy to inadvertently spend half of your budget upfront on non-necessities, and that can compromise the entire interior design project. Plus, how can you really know what type of lamp or window treatment you want until you've made larger decisions about the furniture, wall color, and flooring? As tempting as it is to pick out the small pieces right away, saving them for the end can be both rewarding and fun - sort of like the cherry on top of your sundae.
Don't be intimidated by your next interior design project. It doesn't take a lot of money or unlimited time to be successful at decorating your home in a fresh, forward way. With the right planning and innovation - and the mindset of a designer - you can set up your own spaces to fit your aesthetic and impress your guests.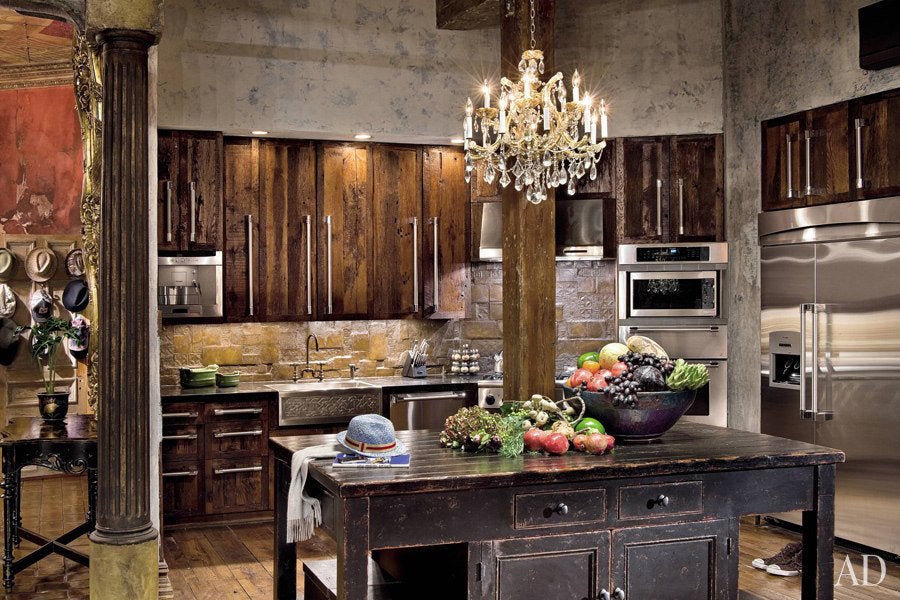 Celebrity Kitchens