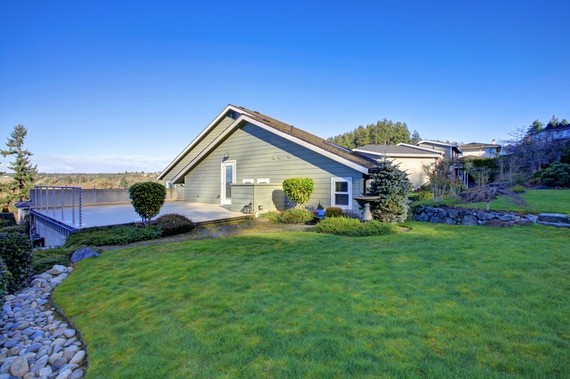 No, I'm not talking about OTB, Off Track Betting. I'm not even talking about gambling on a real estate deal. OTB here is thinking Outside The Box when it comes to locating rental or flip opportunities as foreclosure rates keep declining.
CoreLogic's recent monthly National Foreclosure Report puts foreclosures completed in November 2015 at approximately 33,000. This compares to more than 117,000 completed foreclosures in September 2010 and down 21.8% from November 2014. It's getting more difficult to scoop up values if you're a rental property investor or a fix & flip or wholesale investor.
They're still out there, but prices are up from competition. There is also the fact that many of them are in judicial foreclosure states where the process can take a year or more. In some states it's taking closer to three years! During this time there is no ongoing maintenance, and often vandalism is taking its toll. The cost of rehab for these homes is higher. Couple that with a higher price and it's getting tough to cash flow deals. If rental investors can't cash flow a deal, they will not be buying flips either.
What can an investor do when there is money to invest but properties are scarce or expensive? Think OTB. Some of the best opportunities are probably being ignored by others, as they can't see the potential. Let's take an example, somewhat like the photo in this article.
There was a home on a huge 3-acre lot in a popular area. The house was only around 900 square feet, built in the 1960s. The lot was beautiful and flat with views. Okay, you may jump on the possibility of subdividing the lot, using the home on one half and doing something else with the other half. Well, the home was built precisely on the centerline of the lot!
Now let's talk about another acronym, LLA. It's a Lot Line Adjustment. The buyer of this property went to the local planning and zoning office and applied to do a lot line adjustment. The line was moved to create an empty one acre +/- lot, leaving the home on the other lot. There were several ways to cut up the property, and it was divided for a great view from both lots.
The buyer/investor added onto the small home and did some remodleing, making it a more modern 1600 square foot home with a garage that it didn't have before. He flipped it at a profit, leaving the other lot free and clear. He then build another similar home on that lot and sold it for a nice chunk of change.
The key to this story is that this property had been sitting unsold for almost a year. Nobody saw the potential. Regular buyers didn't like the small older home. Investors didn't see any profit opportunity. This allowed the investor buyer to negotiate a below-market price. Then a few hundred dollars for a surveyor and the LLA, and the rest was profit history.
REAL LIFE. REAL NEWS. REAL VOICES.
Help us tell more of the stories that matter from voices that too often remain unheard.