Be an active part of Breast Cancer Awareness month and shop these great grabs, all of which donate part of their proceeds to Breast Cancer research or a specific charity.
Not Just Pretty Lip Service
Gloss for a cause from Bobby Brown -- four ultra-pretty pinks that will make lips shimmer: Pretty Pink Sheer Lip Gloss, Pink Tulle High Shimmer Lip Gloss; Bright Lilac Lip Gloss and Soiree Pink Shimmer Lip Gloss.
When you purchase this gorgeous limited edition set, Bobbi Brown will donate $12 of every sale to the Breast Cancer Research Foundation.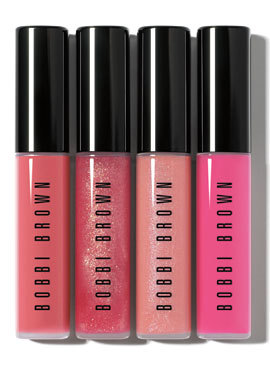 A Perfect Flowery Finish

Tory Burch is proud to partner with The Breast Cancer Research Foundation and have created this exclusive style to support the cause. The Printed Scarf features sprays of pretty pink flowers on a square of ultra-fine silk. It's a great lightweight layer that lends a pop of cheerful pattern to any look.

Tory Burch is donating 20 percent from this purchase to The Breast Cancer Research Foundation® up to a maximum of $35,000. BCRF is dedicated to advancing the world's most promising research to eradicate breast cancer in our lifetime.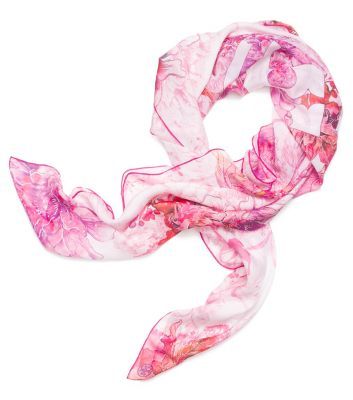 A Fashionable Step in the Right Direction
All of us have known someone impacted by breast cancer - a mother, an aunt, a sister or a friend. To fight this terrible disease, it is critical that we continue to raise funds for research and awareness. Cape Cod Shoe Supply Co.'s Breast Cancer flip flop supports Play for P.I.N.K. and The Breast Cancer Research Foundation, with a 10 percent donation of sales of this product.
The pink flip flop says "When the waters get rough, the tough diver deeper." As every woman knows, sometimes when the going gets rough, we dive deep within ourselves and find strength we didn't know we had. The quote honors all of the women who have been affected with breast cancer. The bright pink, white and deep pink color way is fun and light hearted, but also sends a message. You care about women's health. Step out in style and show what you've got.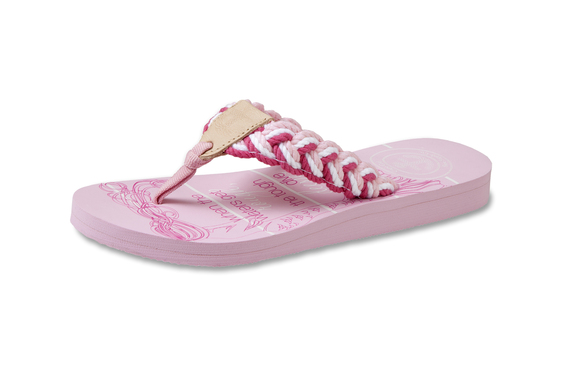 Unfortunately breast cancer will affect all of our lives in one way, shape or form. A positive attitude, love, friendship, and encouragement are all needed to "Fight like a Girl". Effie's Paper has taken the fight to a new level by using the motto on their pretty pink Breast Cancer Awareness notecards. 50 percent of the proceeds from each set will go to Girls Love Mail and their Mile of Mail campaign.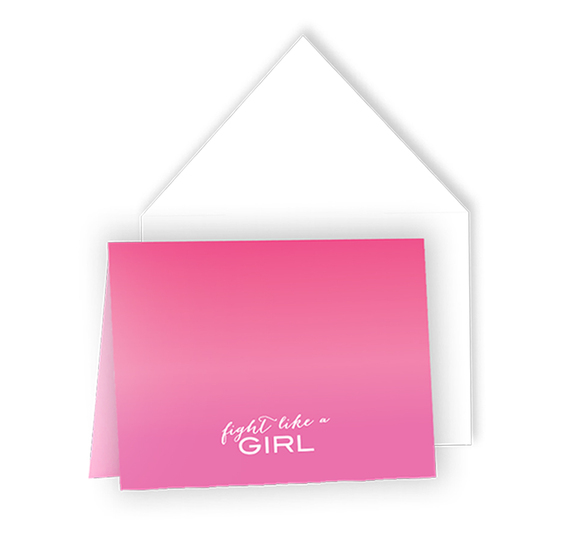 Entertain with ONEHOPE Chardonnay, blended of grapes from select vineyards throughout Napa, Sonoma, and the Central Coast of California. Fresh flavors of apple blossom and honeysuckle make it a wine for anytime. ONEHOPE donates half of the profits from the sale of every bottle to Gateway to Cancer Research to provide trials for women to treat and cure breast cancer.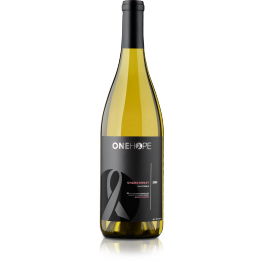 Laura Slatkin, Founder and CEO of NEST Fragrances, created the PASSION Candle to honor the memory and the extraordinary achievements of Evelyn H. Lauder, Founder of The Breast Cancer Research Foundation.
PASSION combines the essences of blooming peony and dewy garden roses with warm sandalwood and a hint of flowering pittosporum, Evelyn Lauder's beloved fragrance note. It also just won Interior Scent Collection of the Year! at the Fragrance Foundation Awards, who knew a candle could do so much good and be so fabulous!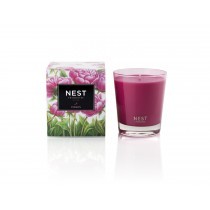 Delight in giving back. This special collection of lip balms from EOS includes limited edition Strawberry Sorbet Smooth Stick lip balm, Pomegranate Raspberry Smooth Sphere lip balm, and Berry Blossom hand lotion.
A portion of proceeds will benefit breast cancer research.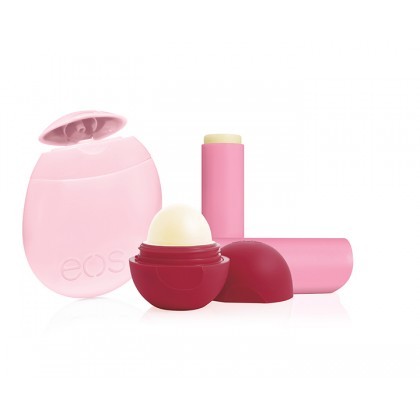 Related