We're awash with pink this Breast Cancer Awareness (BCA) month and gratefully so, as this means we're invigorated about a cause that cuts too close to home, has taken too many lives and needs to be halted with a cure before it claims too many more.
We know the facts, yet they are harrowing with every read. One in eight women and one in 1,000 men will be diagnosed with the disease in her/his lifetime, according to the American Cancer Society, and 40,000 women in the U.S. die from it annually. If you do the math that means every two minutes a woman in the U.S. is diagnosed with breast cancer.
Some of us race for the cure. Don the ribbon. Do what we can to support those we love.
Before Halloween hits us upon the head and the month breezes past like a ghost, another way to engage is to direct your shopping power toward items that give back to BCA that you may already have in mind to buy: birthday or holiday presents, self gifties or a product that to you, best symbolizes the cause.
No matter your reason, these treasured finds will remind you that breast cancer awareness is not only for these precious days of October, but also throughout the year.
(Unless otherwise indicated, all percentage-of-sales donations are through the end of October 2015.)
AYURVEDIC FACIAL & BODY OIL
Recently I've been testing Arya Essentials Face Oil (shown right, $92; body oil, left, $68), which is an antioxidant collagen booster with an incredibly intoxicating blend of essential oils, and I'm hooked. This all-natural skincare brand that's handcrafted in small batches following Ayurvedic principles is donating 15% of site-wide sales to the Young Survival Coalition: another reason to swoon.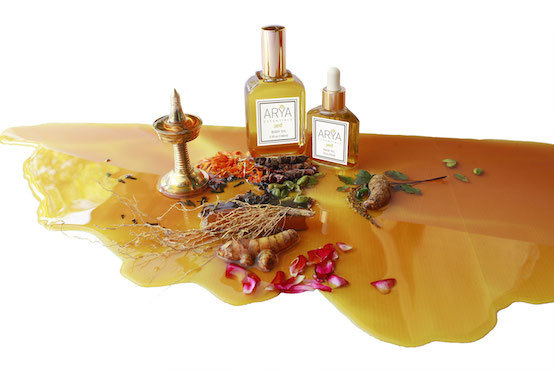 From $50; aryaessentials.com
BEE NECKLACE
There's lots of buzz about BCA right now, and this bee charm made of vermeil or sterling silver will help serve as a chic reminder every day. A stunning 100% of the proceeds from the sale of this necklace by Bianca Milov benefit the Breast Cancer Research Foundation.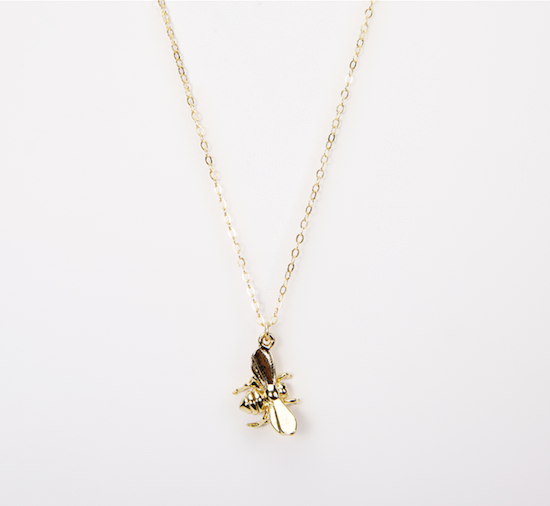 MINI POLISHES
These punchy, mini nail polishes tackle the breast cancer fight one pretty nail at a time ranging from sheer shades to date-night daring, by donating a portion of proceeds to the Mommy & Me Cancer Foundation.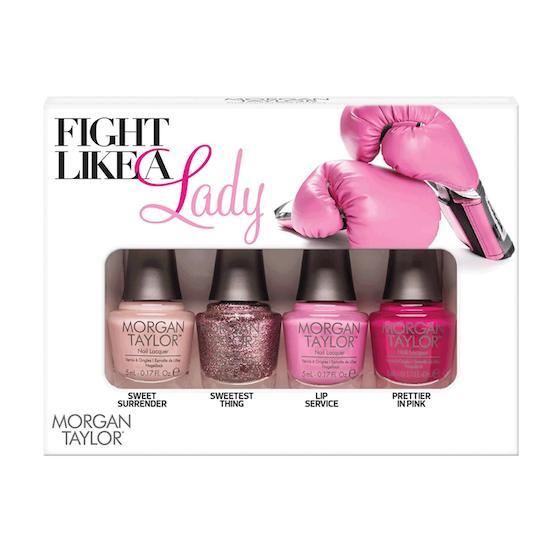 $15; Morgan Taylor Fight Like a Lady Minis, loxabeauty.com
STRENGTH UNDER THERE
Find your secret strength even when down to your skivvies, as I say. One dollar from the sale of each the heathered sports bra ($12.90) and matching boy shorts ($9.90) below will be donated to the Keep a Breast Foundation.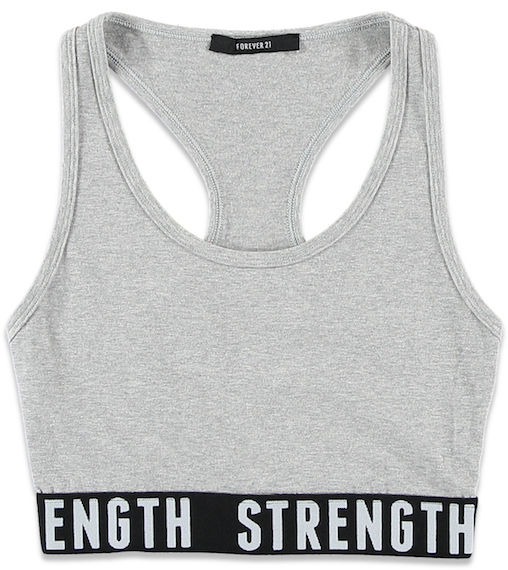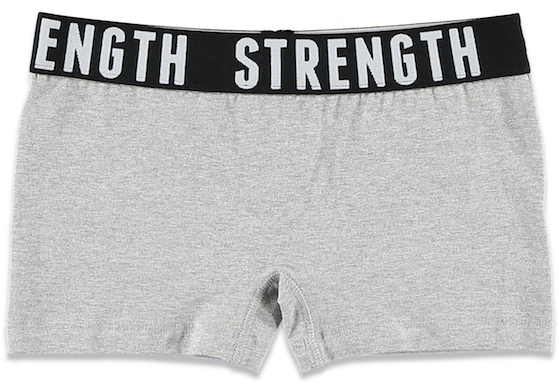 CHEEK ROUGE
There are some companies born with BCA in mind and the eco-beauty line Jing Ai (which means "pure love" in Mandarin) is one of them, giving back 5% of its proceeds to breast cancer charities year round. Their Vienna Charm Cheek Rouge is heavenly--made in Italy with a proprietary blend of organic rose, sunflower and jojoba oils. Naturally vegan, it can be blended to perfectly suit your blush needs and comes in four different duos.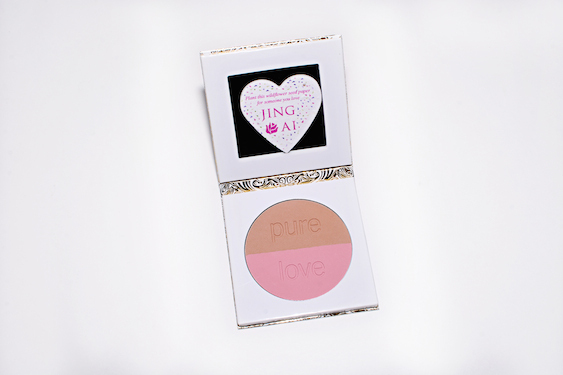 $32; in China Doll, jingaiskin.com
GOLDEN BRACELET
Be charmed by this gold-hued Ann Taylor bracelet, where 50% of the purchase price through 12/31/2015 benefits the Breast Cancer Research Foundation.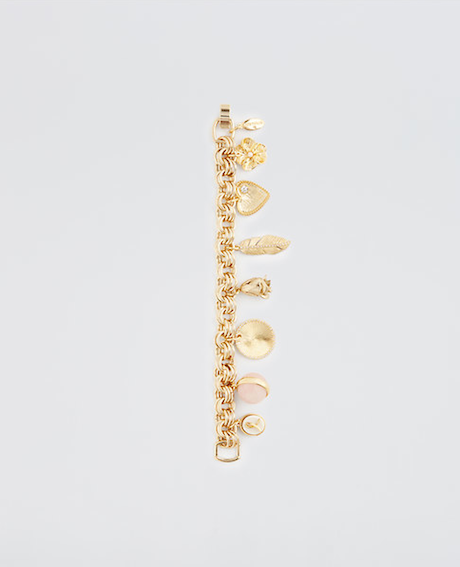 $59.50; BCRF bracelet, AnnTaylor.com
DRY SHAMPOO
I love drybar's Detox dry shampoo because is smells so gosh darn good (the scents of sandalwood, jasmine and vanilla are admittedly addictive - you'll get lazy about washing your hair!). Now they've come out with a limited edition, travel-size version in pink to benefit the City of Hope's Breast Cancer Research, up to $25,000. Not to worry: pink is just the color of the packaging, it's still the original formula within.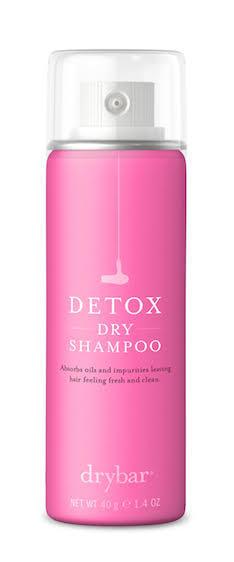 $13; Limited Edition Detox, shop.thedrybar.com
CASHMERE WRAP
To ward off a chill and feel in-step with celeb fans of designer Minnie Rose along the lines of Kate Middleton and Charlize Theron, consider a cashmere wrap from her "Think Pink" knitwear collection. You'll be on trend and cozy with this blanket style, which gives back 50% of proceeds to the Breast Cancer Research Foundation.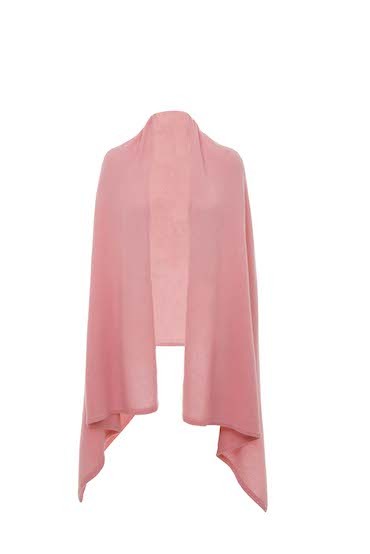 PINK LIPSTICK
Find the right shade of pink lipstick that complements your skin tone from the hues below, and Shiseido will donate $5 from each sale to the Cosmetic Executive Women's philanthropy called Cancer and Careers. Please note: sales must be at select stores or online, so inquire at your beauty counter before purchasing.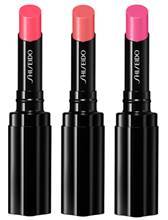 $25; Veiled Rouge in Pomegranate, Skyglow and Sloe, shiseido.com
DURABLE TOTE
We just attended a fall festival in which various mini-pumpkins, gourds and bags of kettle corn were purchased and precariously balanced in my hands on the way to the car. A lightweight, sailcloth tote such as this one from Hayden Reis sure would've come in handy, and now 20% of the proceeds from its sale benefit the Edith Sanford Breast Center.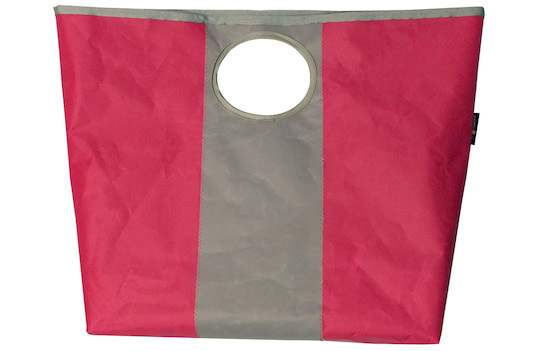 $89; The Bucket Tote, haydenreis.com
BLUSH BULB
Heard about a little mood lighting? But of course, let's make our porch, dorm room and home offices glow a bit pinker in support of the cause! Twenty-five cents from the sale of each Mood-lites Hot Pink Sassy light bulb benefits the non-profit Bright Pink.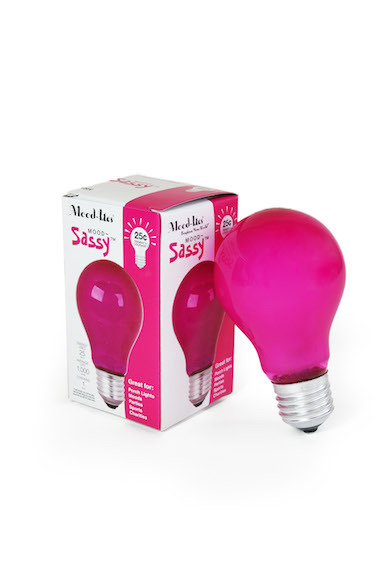 LIFE-SAVING LABELS
Ladies, need a reminder to do a self-exam or sign up for a mammogram? Panache is placing special labels in their Cleo and Sculptresse lingerie lines and bras reminding wearers with a poignant message about breast cancer screenings: "Checking your boobs could save your life." There is no time like the present to potentially save yours.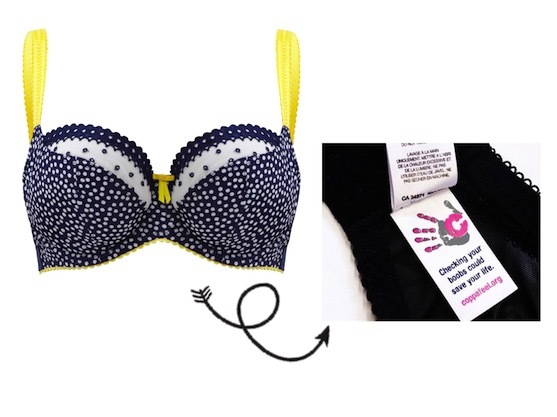 The is dedicated to previvors, survivors and those in the trenches and their families fighting the fight.
Related