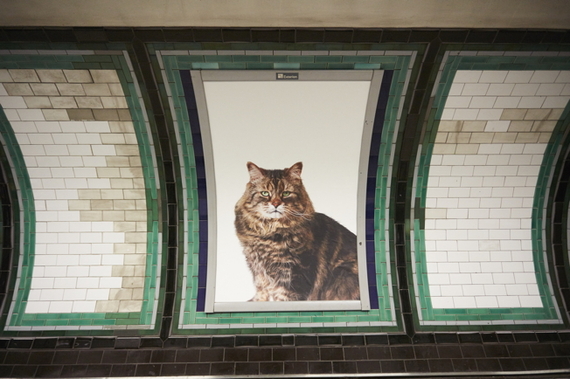 Your 60-second read for 9/13: iMessaging with brands; cats as a creative strategy; Hillary and the politics of digital; and more. This is what matters this week in digital media.
1/Apple opens up iMessage to brands.
Stickers are a big deal, just ask Snapchat. And messaging apps are a powerful 1:1 communication tool, especially globally (see Kik, Whatsapp, WeChat). Enter brands. Apple's iMessage is giving brands the chance to create stickers that we can text to each other. Why would people voluntarily text a branded sticker? Emotional affinity, coolness factor, real-time activity (like shopping at a store)... Stickers make us feel creative, as we increasingly communicate like Picasso, rather than Hemingway. More from Digiday.
2/Speak up, or get spoken for - especially in politics.
It was only ninety minutes from Hillary's overheating vid to public admission of pneumonia. But ninety minutes in digital media, well. In that time, the digital universe, both left and right - pontificated on various illnesses that implied Mrs. Clinton was on death's door. Politics aside, this is a lesson to be learned by anyone who is in the public eye, or wants to be - if you don't say something, somebody else will. While this has always been the case, when a tweet takes a second to write, and another second to go viral, having pneumonia can turn into something much worse, even when it's not.
3/In the era of social media, sometimes it takes a lot of cats to get a little attention.
Not that cats are the solution for every ad campaign, but a point well taken: if you want people to pay attention, give them a reason to. Known in corporate circles as a value proposition, this is a surprisingly difficult message to formulate; it's not, our product is great, it's you can do X with our product. Or you will feel Y. In this case, the value prop is the warm and fuzzies, on a Monday morning commuting slog. The irony is that the #catsnotads program was in response to people feeling overwhelmed by advertising. What makes us ill can also be the cure. More from Adweek.
4/Twitter might finally know what it is. Now, to grow.
Facebook has grown to 1.7 billion users, Snapchat gets 10 billion views a day, while little ole Twitter - one of the original social gangsters - appears to stagnate. For those without millions of real followers, tweeting is like whistling into the wind. But for what's happening in the world, or what famous people think, or say, or do, Twitter is the go-to place. And this bizarre 2016 election has proven this time and again, no matter what side of the fence you are on, did you see what so-and-so tweeted? Good news: Twitter knows its market positioning: LIVE - what's going on right now. And it's aggressively pursuing content partnership deals that fit that, with folks like the NFL and millennial news company Cheddar for content that can monetized. Live brings people together, the question is, will that be on Twitter? More from WSJ.

Todd Lombardo advises Fortune 500 companies and world famous brands on embracing digital media. Facebook, LinkedIn, Twitter, if you are so inclined.
Todd is the head of marketing at CakeWorks Video and the head of digital strategy at Hastings Digital Studios. Sign up for CakeWorks' Worth Reading Video News, the once-a-week must read video newsletter!
Calling all HuffPost superfans!
Sign up for membership to become a founding member and help shape HuffPost's next chapter