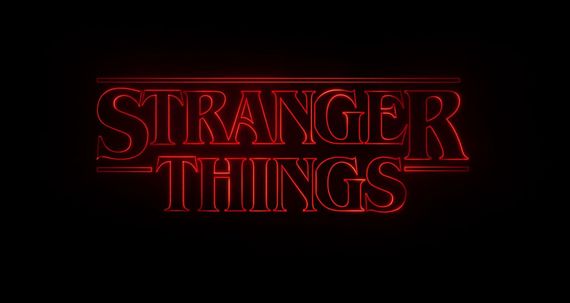 Your 60-second read for 8/23: 'Stranger Things" but no ads; Ryan Lochte fame; all about Musical.ly; and more. This is what matters in digital media.
1. Ryan Lochte: stupidity or PR?
It depends on whether you ask the cynic in your head or the idealist in your heart. If the goal was to amp up the fame factor, well Mr. Lochte, consider your efforts an A+ success, collateral damage aside, because everybody knows who you are now. Four sponsorships lost in a single day? That's small potatoes compared to the bigger fish that Mr. Lochte is looking to fry. When it comes to fame in the digital age: the more you cross the line, the better. Hello, Kim Kardashian. More from The Atlantic.
2. Musical.ly might be the next big thing.
Unless we have reached peak app. How many social networks can one employed person manage? Facebook, Twitter, Instagram, Snapchat, Kik, LinkedIn, beBee...sigh. Musical.ly, with 90 million users, lets us star in our very own music videos. Maybe it's a Gen Z thing, an insatiable appetite for connection and distraction. And maybe this is why Facebook launched Lifestage, a social app for high schoolers. Because we are all unpaid Facebook employees now. More from Digiday.
3. Social media is not a marketing afterthought.
I'm surprised every time a business person calls social media something derogatory. While it does take up an incredible amount of our day, I find it to be one of the most powerful, fundamental shifts in communication since the printing press and TV. Here's why: in order to get published, Stephen King mailed in stories to magazines, and hoped to hear back. Now, you've got Medium and Wordpress and LinkedIn and a hundred other platforms, all free. And marketers, you've got access to huge audiences for top of funnel, large-scale kick-ass brand building (see Taco Bell + Snapchat), and narrow, super-targeted lower funnel conversion. Have you checked out the targeting tools on Facebook and Twitter recently? Social media IS marketing.
4. Netflix keeps saying ratings don't matter (driving ad people crazy); hello 'Stranger Things.'
Because for Netflix, they don't. All Netflix cares about, according to CEO Reed Hastings, is growing subscribers. Which means: does he have original content that will attract new people to sign up? Look at 'Stranger Things,' a niche, supernatural mash-up of Poltergeist, Nightmare on Elm Street, Stand by Me, E.T., and others. How many people have watched? It doesn't matter. It's become one of the must-watch shows of the summer, which means if you don't have Netflix, you have to sign up. Subscriber, ad-free TV at a global scale, Mr. Hastings might be onto something. More from The Guardian.
Todd Lombardo advises Fortune 500 companies and world famous brands on embracing digital media. Follow him on Facebook and Twitter for fresh perspective every day.
Todd is the head of marketing at CakeWorks Video and the head of digital strategy at Hastings Studios. Sign up for CakeWorks' Worth Reading Video News, the once-a-week must read video newsletter!
REAL LIFE. REAL NEWS. REAL VOICES.
Help us tell more of the stories that matter from voices that too often remain unheard.