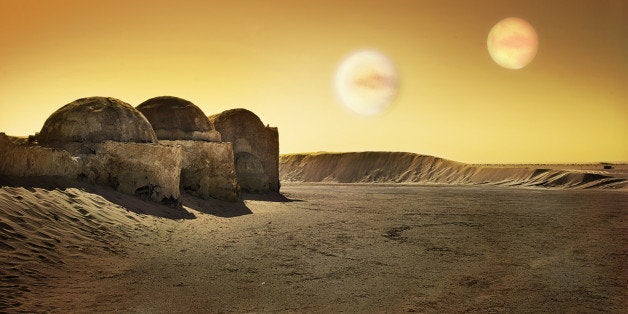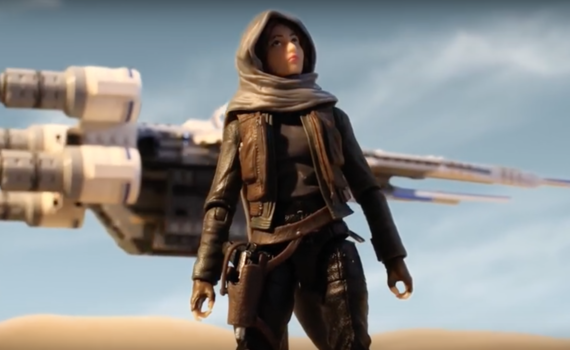 Your 60-second read for September 6: Rogue One is coming; billboards are hot; the power of podcasts; and more. This is what matters this week in digital media.

1/Billboards are the new black.
I say this in jest of course, as out-of-home (OOH) advertising is a growing $7.3 billion business, and has been around since the 1800s. Just because digital is soon to be king of the hill (eMarketer: digital will blow past TV spending by 2017), does not mean that other advertising loses its value, unless you are the Yellow Pages. There's something quite comforting about idling underneath a looming 20-foot tall superhero or bottle of vodka on Sunset Boulevard. And today's billboards are digitized and connected anyway. Maybe they'll just forget about the ad and play the movie. More from The New York Times.
2/Star Wars: Rogue One is coming.
December 16. And with any major movie-making these days, the marketing is part of the magic, and it's digital, baby. Star Wars might be the exception to our growing sequelitis, because there is a Star Wars movie scheduled every year through 2020 (!). And the marketing strategy? Get people to do your marketing for you, of course. This is why it's not just a toy release, but a make-your-own-stop-motion video toy release, and it's not just a trailer airing on TV, but a Darth Vader appearance that everybody shares. It's still and always has been word-of-mouth, just digital now. And it is Disney's job to make sure we never forget (we won't). More from Tubefilter.
As control shifts to viewers (no-ad Netflix, ad skipping, ad blockers and more), it's only natural for brands to focus on creating content that people want to watch, vs. interrupting what they want to watch. The desire to listen to quality podcasts is real, which is why Serial episodes have been downloaded 40 million+ times. I chalk it up to two developments: a/having a digital device with us at all times has created more listening windows; and b/the ecosystem has been built to service content into those listening windows. Brands like a surprisingly innovative GE (see its #6SecondScience Vines), eBay and others are getting on board with podcasts of their own. The keys are to both create the content, AND get it listened to -- while selling, without being selly. More from Adweek.
4/Mobile as first screen.
Or perhaps it's co-first screen, shared with your connected TV and your laptop. The fact remains, the sheer scale of mobile and all the corresponding apps like Snapchat, Instagram, Musical.ly, and others make well-functioning mobile experiences critical, and top-of-the-list. This is why Facebook is asking advertisers to speed-up mobile download times, and the Washington Post just debuted a new "lightning fast" mobile site. All without using too much of your data. Maybe WP owner Jeff Bezos has something to do with that. More from WSJ.
Todd Lombardo advises Fortune 500 companies and world famous brands on embracing digital media. Follow him on Facebook and Twitter for fresh perspective every day.
Todd is the head of marketing at CakeWorks Video and the head of digital strategy at Hastings Digital Studios. Sign up for CakeWorks' Worth Reading Video News, the once-a-week must read video newsletter!
REAL LIFE. REAL NEWS. REAL VOICES.
Help us tell more of the stories that matter from voices that too often remain unheard.