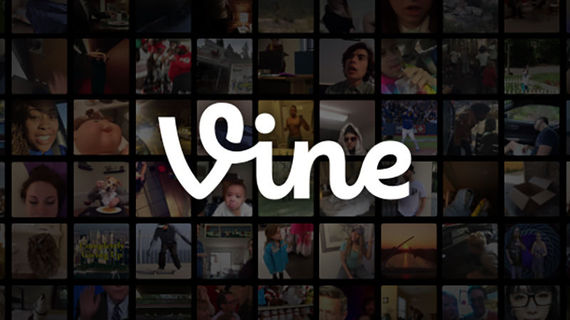 Your 60-second read for 11/1: Vine's dead, long live Vine; Snapchat goes to ad school; and more. This is what matters this week in digital media.
1/Adios Vine, you really did change the world.
Hey Snapchat and Instagram, you should take the Vine peeps out for a drink. If it wasn't for Vine, you wouldn't have arrived at the short-form video creativity game quite so early. Who'd have thought that the magic number was six seconds, and that Vine would flourish, before withering? Even a big-name parent like Twitter (who is having big-name problems of its own) couldn't save Vine, and when push came to shove, Twitter pushed Vine out of the nest. It sucks that ad revenue wasn't embraced sooner (see Snapchat's sense of urgency in #2), because the creativity was addictive (these are 15 of the best Vines ever). And staying with the bird nest theme, it's also true that you shouldn't put all your eggs in one basket. What are all these Vine "stars" going to do now? As for the Vine founders, they already have something new.

2/Snapchat figures out the point of advertising.
The story is always the same, isn't it? A new media company explodes, swears it will do things differently, faces the barons of Wall Street, itches to go public and then realizes, oh shit, we need a revenue model. See Facebook, Instagram, Twitter...everyone except Netflix. I think advertising gets a bad rap, though some of it has been earned via years of abuse. Because here's the truth of the matter: premium content isn't free. So if it costs you nothing to download Snapchat, you better be ready for ads that pay for it. Because that's what's coming, along with a potential $25 billion IPO. This is why Snapchat is playing nicer with advertisers, this is why it is stealing ad people from everywhere else. The next time you complain about ads, remember why ads exist. I wish you well, Snapchat, it will cost boatloads to take on the likes of Facebook.
3/Social media is making us, um, dumb.
Last Friday, FBI director James Comey sent a letter that appeared to be in English, if only it made sense. The rough translation was: "one of Hillary's staffers communicated with Hillary by email, and those emails are on the device of that staffer. But we didn't look at any of the emails." Answer me this: why would a computer that wasn't owned by Hillary be investigated to determine if there were emails on it that Hillary didn't send? This is not a partisan question, it is a logic question - anybody who uses email understands this. Yet this didn't stop comparisons to Watergate, Facebook posts that Hillary was indeed a criminal, with the associated memes flying around everywhere. This is why my column is called THINK. I really want people to think for themselves. My feeling is this: if you love Trump, nothing's going to change your mind. And if you want Hillary for prez, same is true. But for the love of intellect, please think before posting. Dear God is this election over yet. More from Vox.
Todd Lombardo is a digital media advisor to agencies, brands and media companies. Follow him on Facebook and Twitter for fresh perspective.
Todd is a marketer at CakeWorks Video, a digital strategist + editor at Mistress, and strategist at Hastings Studios. Check out Mistress on Medium, and sign up for CakeWorks' Worth Reading, the once-a-week must read video newsletter!
REAL LIFE. REAL NEWS. REAL VOICES.
Help us tell more of the stories that matter from voices that too often remain unheard.