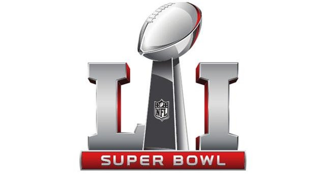 For years now, industry insiders have been predicting the death of TV as the premier advertising medium. The argument is simple: since advertising follows viewership, and consumers are shifting their viewing from TVs over to digital devices, it's only a matter of time before digital advertising completely overwhelms TV ad dollars. And, indeed, U.S. digital ad spend is slated to outstrip TV this year.
Yet despite these trend lines, rumors of TV's demise have been greatly exaggerated. 
Just consider the Super Bowl. The cost for a 30-second spot during the game has doubled over the last 10 years: $5 million today, compared to an average cost of $2.4 million per spot in 2007—with the average cost rising every year but 2010.
Of course, the Super Bowl is special. It is one of the few TV events that literally brings the nation together in front of the screen—giving it unique reach in a world of fragmented media. Brands will pay enormous sums for that once-in-a-year advertising opportunity (including, I'm confident, for the last few Super Bowl spots available as I write this). But while the Super Bowl is special, Super Bowl advertising is not the exception: across the board TV advertising remains strong. Indeed, as KPCB's Mary Meeker pointed out in her 2016 Internet Trends report, U.S. advertisers significantly over index on traditional media outlets generally. In 2015, advertisers dedicated 39% of their media budgets to TV, 16% to print, and 12% to mobile—even though Americans consumers spent 36% of their media time on TV, just 4% on print, and a full 25% on mobile.
It's easy to chalk this up to advertisers simply being slow to keep pace with changing times. But there's more to it than that. As Brian Wieser of Pivotal Research Group perfectly explained last year:
"For those seeking broad reach, sight-sound-and-motion, and brand awareness, traditional TV still utterly dominates all alternatives—despite the growth of digital media owners and increasing consumption of video on internet-connected devices."
Whether you're a major studio trying to get viewers into seats or a CPG brand looking to fill shopping carts, TV offers the most efficient way to engage millions of people at once with a powerful brand experience. To advertisers, that's an incredibly attractive offering. And, with the average American watching over 4 hours of TV a day, that offering doesn't appear to be going away anytime soon.
And that's not the full story. Advertisers still rely on TV so much because of standards. TV is a 70- year-old industry with clear processes and a well-defined advertising product. Brands know how to buy TV, and what they're paying for. Digital advertising, by contrast, is still something of a Wild West—it's working through everything from business structures to basic content predictability (the fake news crisis shows us there's still a long way to go here). And while measuring TV ad performance is straightforward—ratings points have been around since the 1950's—the digital ad industry is still trying to answer fundamental questions like how many people saw an ad. These measurement and standards challenges are holding advertisers back from spending more on digital: according to research from the Internet Advertising Bureau, for instance, measurement challenges rank amongst the top hurdles that ad buyers face in shifting money over to online video. Much of the chaos isn't just a bug, either – it's a feature, something that comes with the territory in the constantly changing, continually experimental digital world.
The issues of standards and measurement are something I know quite a bit about: much of my company's work focuses on building systems that help TV buyers do business with digital networks. And I can say with confidence that, at some point, we'll get to where digital buying is as predictable and orderly as television buying. We'll also get to the point where the digital ad experience is just as engaging as TV. When these things happen, the prospects for television might look far different than they do today. But given the challenges of digital and the strengths of TV, those eventualities are still theoretical and quite far off. In the time being, TV will prove remarkably resilient, and those Super Bowl prices will keep going up. Enjoy the game – and the commercial breaks too.
Calling all HuffPost superfans!
Sign up for membership to become a founding member and help shape HuffPost's next chapter
BEFORE YOU GO