I'm 31. At this age, it feels like every woman I know is having babies. Grinning newborns in ironic onesies and blissful young parents fill my Facebook feed. Last year, my best friend Angie made me godmother to her baby boy, a responsibility I'm still digesting -- motherhood seems a long way off for me, a club reserved for women strong enough to carry a child for nine months, labor over his birth for several hours and prioritize him for eighteen years. My friends' accounts of childbirth make it seem arduous but rewarding -- like running a marathon, but with a fantastic prize at the end of a seemingly eternal road.
Angie told me that having her son unleashed a torrent of empathy she didn't realize was inside her. A few days after Isaac was born, she saw a charity appeal on television with footage of a mother serving up a desiccated breast to her malnourished, dying newborn. Angie, not known to be the sentimental one in our group of girlfriends, began to weep and was forced to change the channel. She felt guilty for having the privilege of mothering a baby in one of the richest countries in the world, and wondered how life would be different had she been forced to deliver in a backcountry hospital on the fringes of modern medicine, like the woman in the appeal no doubt did.
For the last three days, I traveled across Uganda to visit maternity wards and clinics in rural areas and felt pangs of pain for the women destined to deliver in them. I've toured scores of these wards over the years, but each time I return I'm newly shocked by the avoidable tragedies unfolding within them -- young girls who appear days after they've entered labor with stillborn children inside them, women leaking urine and feces due to horrific birth injuries, listless but hopeful future mothers whose unborn babies suffer from fetal malaria.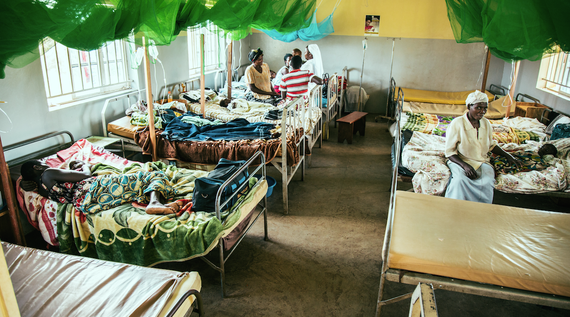 I learned on this trip that if women do not arrive at the hospital with a "Maama Kit" -- a safe birth kit containing gloves, a sterilized razor blade and a clean plastic sheet on which they can deliver -- doctors can't accommodate them. Women often borrow used gloves and razor blades from other mothers in the ward, leading to the spread of HIV and other diseases. In one hospital, we saw an ultrasound machine (the only one of its kind in the region) -- a hopeful sign, until we learned that only the worst-off cases receive one. Most are attended to with a stethoscope to the belly.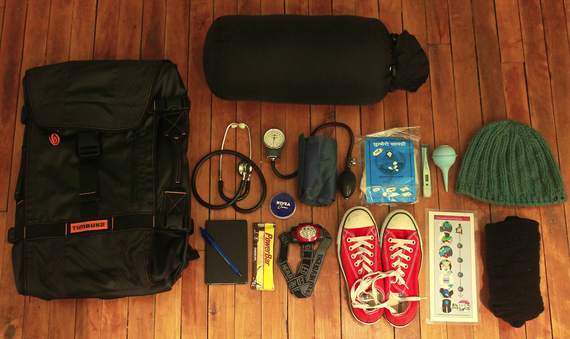 This is not to criticize Ugandan doctors or medical facilities. On the contrary -- given the resources, the facilities we visited are extremely well run by compassionate, dedicated staff. Dr. Robert, who founded one of the programs we support in Uganda, walked me through the maternity and neonatal wards at Nakaseke hospital, a three-hour drive from Uganda's capital city. Piles of blood-stained mattresses lined one wall - the hospital administrator told me his annual budget of $65,000 (for a facility that serves a population of 1M) is too meager to cover new bedding for the ward, or mattress covers.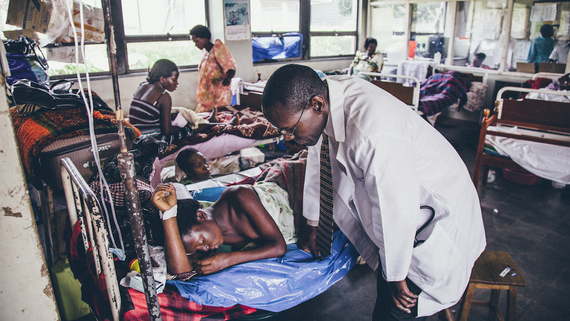 Women come here from all over the three surrounding districts, often hitching rides on the backs of boda bodas (motorcycle taxis) over bumpy dirt paths while they are in labor. There are no epidurals; as one nurse told me, "you bear it because you have no choice, and you pray that you have a baby at the end of it." Birth rates in many rural areas remain high because women are painfully aware of the high rate of under-five deaths, and they hedge against this risk by having more children.
At the end of our visit, I watched a woman deliver on a squalid table with a gruesome expression and thought about my friends giving birth back home in beautiful facilities. How is it that such a grave disparity persists in 2014, with all the wealth in the world? Why do we allow some women to suffer so needlessly because they happen to live in a country without the resources to care for them properly? This isn't a Ugandan problem, or an African problem or even a women's problem. It's our problem. Every woman that dies or loses her baby on a threadbare cot in the heart of Uganda, while her sisters on the other side of the world enjoy first-class care, is a threat to our collective humanity.
Leila Janah is the co-founder of Samahope, a website that allows anyone, anywhere to fund critical medical care for people in need. She is based in San Francisco.