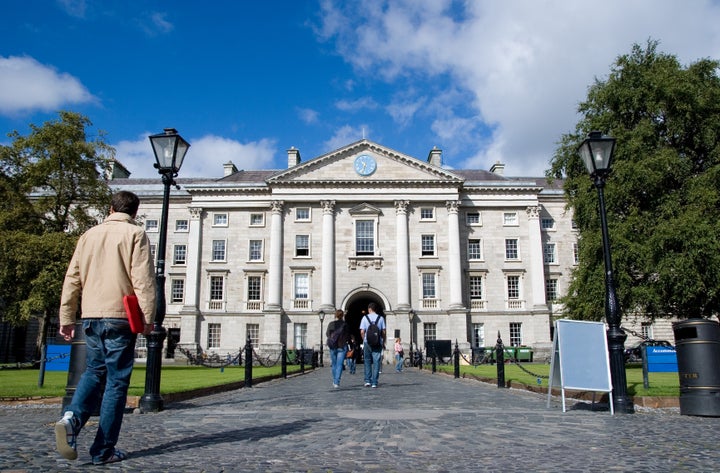 There are many ways that students and parents can get information about colleges and admissions including dozens of books on the topics, almost daily newspaper or magazine articles, a plethora of blogs and websites, and of course, the College Section of The Huffington Post. Still, there are some very interesting new and not-so-new facts about colleges and admissions about which even the most informed parents, students, teachers and counselors may not know. Here are a few little-known gems:
10 Colleges That Don't Use Letter Grades
17 Colleges that Accept the ACT with writing in Lieu of the SAT and Subject Tests
Some students find the ACT a much more compatible test than the SAT. To those of you for whom this applies, how cool is it if the colleges you are most interested in just want one test, not two, three or more! The following schools accept the ACT in lieu of both the SAT I and Subject Tests:
Amherst College
Barnard College
Boston College
Brown University
Bryn Mawr College (or will take the SAT with two Subject Tests or three Subjects Tests and/or AP tests)
Columbia University
Duke University
Haverford College
Pomona College
Rice University
Swarthmore College
Tufts University
University of Pennsylvania
Vassar College
Wellesley College
Wesleyan College
Yale University
(Many thanks to Cignus Vanni, New Jersey Association for College Admission Counseling for compiling this list as of July 2012)
More than 850 U.S. Colleges and Universities that Are Test Score Optional and "Test Flexible"
I know plenty of students who are very bright, do well in school, but who don't perform accordingly on standardized tests. Is that you? If it is, then as you can see there are absolutely first-rate schools that don't require your taking ANY tests, and some that only use them for research and/or placement but not assessment. Here are examples:
American University
Arizona State University, Tempe
Bard College
Bates College
Bennington College
Bowdoin College
California State Universities such as Fresno, Long Beach and San Marcos
College of the Holy Cross
Connecticut College
Denison University
Dickinson University
Franklin and Marshall College
Gettysburg College
Goucher College
Hampshire College
Juniata College
Knox College
Lawrence University
Lewis & Clark College
Mount Holyoke College
Northern Arizona University
Pitzer College
Providence College
Rollins College
Sarah Lawrence College
Sewanee: The University of the South
Smith College
University of Arizona
University of Kansas, Lawrence
University of Montana, Missoula
Wake Forest University
Worcester Polytechnic Institute
Mt. Sinai Humanities and Medicine Early Acceptance Program
The Mount Sinai School of Medicine in New York City offers a path to medical school geared toward students with potential who want to explore their interests in humanities and social sciences in college. Students apply to the program during the first semester of their sophomore year in college and if accepted, the summer before their junior year they attend a required 8-week summer program of classroom study in basic medical sciences and various clinical disciplines. MCATs are neither required nor permitted to be taken! Mt. Sinai says that "ideal candidates" for this highly selective program demonstrate an interest and ability in the sciences and math in high school, taken a minimum of science/math courses in college, and are people who show promise for becoming "compassionate and humanistic physicians."
Harvard Business School 2+2 Program
The new Harvard 2+2 program is for current or rising college seniors who apply for the MBA program. If accepted, students spend two years working in an HBS approved job in the public, non-profit or private sector, followed by two years in the regular MBA program. Heretofore business schools have urged students to get three, four or five years of business experience after college before applying to "biz school." This is a brilliant short cut.
Related
Popular in the Community