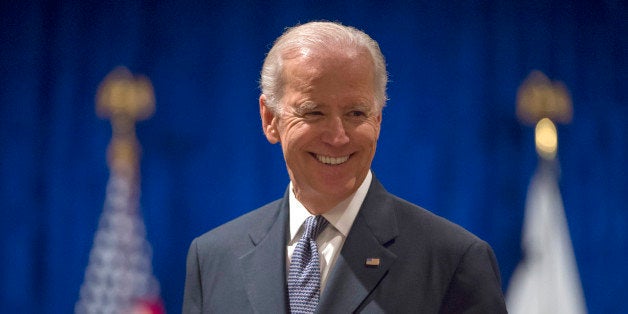 My youngest child Emma died July 8, 2011, at 19 years of age. She wasn't sick, she wasn't doing any of the stupid things that teenagers sometimes do, she wasn't hit by a drunk driver or a stray bullet. She went to bed one night and simply didn't wake up the next day.
For quite a while, I was certain that this loss that happened to me is the worst thing that ever happened to anybody. I reasoned that others who have lost a child didn't lose Emma, and no mother could ever have loved their child as much as I love Emma. Things like that. But after a time, I began to think a little less selfishly, and my eyes opened to situations that, honestly, might even have been worse than what I've had to confront.
All Ways of Losing a Child are 'Worst'
I reflect on the funeral of a 6-week-old baby that I attended where there was just a single poster of photos, and I think of how much life Emma was able to experience ...
I reflect on a colleague who lost her son to a fatal condition that they knew could strike at any time, and I think of how she must have felt each time when the phone rang at night ...
I reflect on a long-lost friend of 38 years ago who found me on Facebook, and I now think about her 19-year-old son who committed suicide ...
And then I think about Joe Biden ... I do not know much about him, but I know this: He lost his baby girl and young wife in a horrific car accident while they were on their way home from Christmas shopping. He had to take care of his surviving sons, both of whom were physically hurt by the crash and undoubtedly emotionally devastated. And he had to do this on a public stage shortly after a joyous win in an election in which no one thought he had a chance.
Yes, I now believe that things could be worse than what I have experienced. Things could always be worse. But that makes me wonder and marvel at how these other folks survive, because I know how hard it's been for me, and I look to see the qualities that give them strength.
Joe Biden's Remarkable Strength
For me, the remarkable thing about Joe Biden is that he didn't let his early tragedy define his life. He picked himself up and went on to do great things. He found love again. He continued to raise his sons, and they blossomed into amazing young men, both of whom seemed to have the world on a string. He served proudly and effectively as a U.S. Senator from Delaware from 1973 until 2009. Then he joined Barack Obama in the successful campaign to elect the first black American president. He has served as Vice President well, bringing color, humor, warmth, and candor to what many think is a thankless and often faceless job.
On May 17, Joe Biden eloquently articulated the good that came out of his loss of so many years ago. In a Yale commencement speech, he said, "The incredible bond I have with my children is the gift I'm not sure I would have had, had I not been through what I went through. Who knows whether I would have been able to appreciate at that moment in my life, the heady moment in my life, what my first obligation was."
On May 30, one of those children, Joe's beloved son Beau died of a brain tumor at the age of 46. Beau had become a man admired by many - President Obama noted in his eulogy that Beau "made you want to be a better person. Isn't that finally the measure of a man?"
And now that little boy, whose bedside Joe Biden refused to leave, and the strong and good man that the little boy became ... they are both gone. And Joe Biden, who has now had the worst possible thing happen to him twice, must find a new well of strength.
Hats Off to Joe Biden on Father's Day
Sunday is Father's Day. A day when fathers everywhere will be honored for loving and being loved. Children of all ages will fumble with ways to tell their fathers what they mean to them, and many will settle on a heartfelt sentiment in a Hallmark card because it's hard to find the right words to say all that a father is.
This Sunday, I will be thinking about my own father, my husband... and I will also be thinking about Joe Biden. For Joe Biden, I will be hoping that he finds comfort in the 46 years of memories he and Beau made together, that he treasures the many times he chose family over work, and that he continues to set such an amazing example of how a grieving parent can persevere through what for each and all of us is the worst possible thing.
Donna Mebane is author of the award-winning, fact-based novel Tomorrow Comes - a daring coming-of-age book in which an ordinary teenager must come to terms with her own mortality, the loss of all she once knew, and an other-worldly set of rules.
REAL LIFE. REAL NEWS. REAL VOICES.
Help us tell more of the stories that matter from voices that too often remain unheard.