When you think of MIT, you think of engineers, techies, and other left brain types. But if that's your view of the school, you may be missing the bigger picture. MIT has offered theatre classes for almost two decades, has just built a brand-new beautiful theater facility, and is about to launch a new program to connect MIT writing students with top directors from Boston and New York.
Leading the new MIT Playwrights Lab is highly acclaimed playwright and educator Ken Urban, who, in addition to his MIT teaching duties, is mounting plays in Boston, New York, and Washington, D.C., all in one season.
HuffPost caught up with the peripatetic playwright and we talked about the burgeoning theater program at, of all places, MIT.
Michael: What are you teaching at MIT?
Ken: I'm in the theater arts program as a senior lecturer. This semester, I teach Playwriting and a Contemporary American Playwriting seminar. In the spring, Beginning Screenwriting and Advanced Playwriting classes, which is connected to the new MIT Playwrights Lab that I'm creating. Primarily I teach dramatic writing, though I'll also be doing screenwriting. I've started doing some TV writing, so that might be a class I teach down the road, writing a TV pilot, but it's a wide variety of dramatic writing classes.
My students include people from civil engineering and chemical engineering, grad students in physics, and a grad student in Writing for Mass Media.
Michael: What kind of plays do MIT students write?
Ken: I'm not sure if I'll get a lot of plays about science or what will happen in the future, but it's interesting. Scientists and engineers are very driven by the end result–what is created and whether it works or not, if it does what it's supposed to do. And I think theater fits into that way of looking at the world. Theatre is a collaborative enterprise, like science or engineering. It's usually driven by a couple ideas and then ultimately you know when something works because you put it in front of an audience the play either succeeds or it fails. I think scientists understand that.
Michael: How long has MIT had a theater program?
Ken: The theater major is a new thing and has only existed since 2015, but there have been theater arts classes now for probably almost 20 years. Theater Arts is the most popular of the humanities classes at MIT.
Our numbers keep growing so much so that the university just built a brand new theater. The theater building, which is called W97, is a "black box" theatre with rehearsal rooms, design studios, and classrooms. It's where I teach my playwriting classes. There is a real commitment to the arts at MIT.
Michael: Do people specifically go to MIT to study the arts?
Ken: I'm new there, so I'm still learning my way around, but I would imagine, of course you got to MIT to be an engineer, or you go to MIT to study physics. You probably also know that you have this love of theater, and you realize you don't have to give it up at MIT. You see that the arts can be a crucial part of your education. So the number of theater majors or minors is not huge compared with liberal arts schools, but at the same time, the interest in and the act of making theater is really important at MIT, so those classes are really popular.
Michael: Do any of the students go on in theatre?
Ken: Last year someone graduated from MIT with a degree in civil engineering and theater arts, and he just started the graduate acting program at UCSD, which is one of the top acting graduate programs in the country. I suspect he clearly went into MIT thinking one thing and came out thinking something different.
Michael: Tell me about the MTA Playwrights Lab.
Ken: There has always been an event where the advance playwriting students produced. This is something new. The MTA Playwrights Lab will be a weekend-long festival where all the writers in my Advanced Playwriting course have a reading directed by professional directors from New York and Boston, with a mix of MIT undergraduate and professional actors from the Boston area. We'll have a master playwright will be part of the weekend who will teach a workshop. This is all in the early planning phases, but my goal is for the MTA Playwrights Lab to become the hub for new writing for the stage at MIT. It will also be a way to bridge the gap between the professional world and MIT students.
I think it's important, and it's something that I never had as an undergraduate, for students to see what the life of a working professional is like by. They'll meet working actors and working directors, which will help them understand what the process is like.
Michael: What's MIT's interest in creating this? Are they saying, "Our students are too narrow. We have to give them opportunities to broaden their horizons." Is that it?
Ken: I think that they understand that the creativity that is part of a theater arts program or a theater arts degree is the same kind of creativity that software engineers or that civil engineers need. We need to have creative solutions to solve the big problems that our world is facing. Thinking of MIT exclusively from the lens of engineering, through the hard sciences of physical sciences, is that I think they think it's myopic.
There is a lot of institutional support for the arts in all of its forms at MIT and I think it's because that process of being creative and realizing that it's super-important for engineers.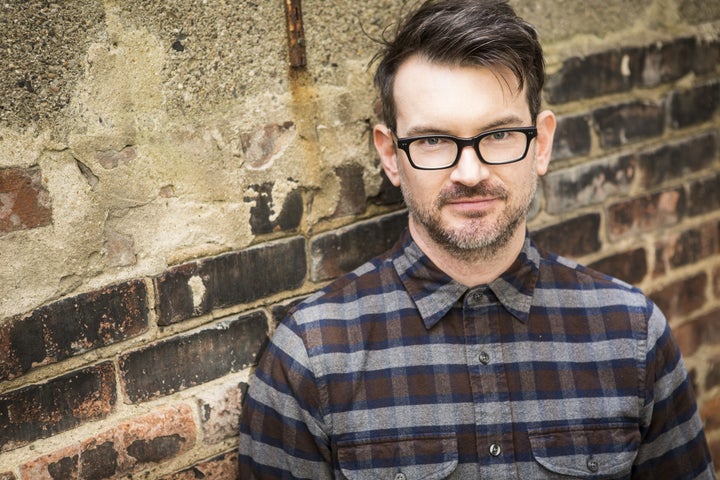 Support HuffPost
The Stakes Have Never Been Higher
Related
Popular in the Community