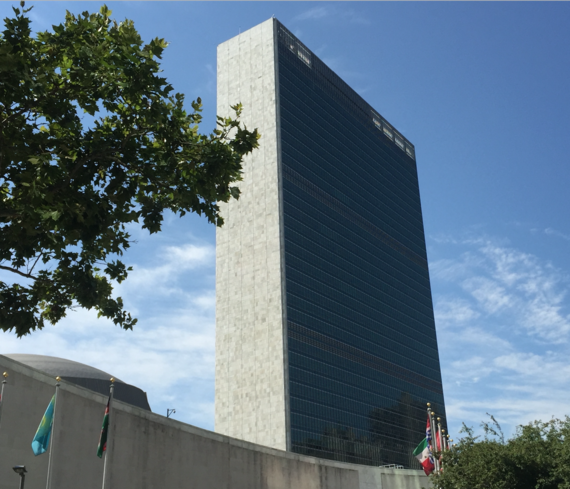 Last week I was invited by Amb. Sarbuland Khan, along with my colleague Ed Chiles, and one of my student interns Bianca Cassouto as guests of the UNTWO to the High Level Political Forum.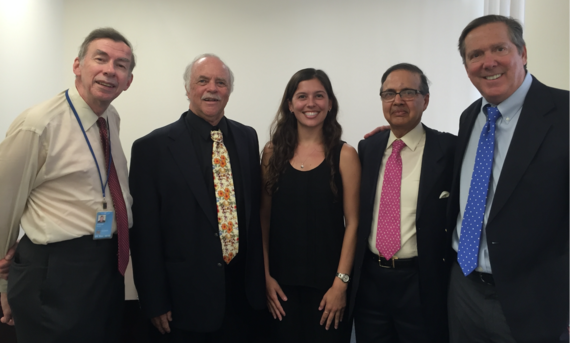 L-R Richard Jordan, David Randle, Bianca Cassouto, Sarbuland Khan, & Ed Chiles
The High Level Political Forum on Sustainable Development (HLPF) is the United Nations mechanism for the follow-up and review of the 2030 Agenda for Sustainable Development and the Sustainable Development Goals (SDG's), adopted at the United Nations Sustainable Development Summit on 25 September 2015.
The Forum, which adopts a Ministerial Declaration, provides political leadership, guidance and recommendations on the 2030 Agenda's implementation and follow-up; keeps track of progress of the SDGs; spurs coherent policies informed by evidence, science and country experiences; as well as address new and emerging issues.

Secretary General Ban Ki-moon's provided remarks to the HLPF and the forums report. In his remarks he noted that the report underscores the importance of targeted action to address those who are the furthest behind, according to Ban. For the 2030 Agenda to be considered fully implemented, U.N. Secretary General, Ban Ki-moon, stressed the need to reach "those who are the furthest behind...first." He underscored the importance of data and indicators on all groups, particularly those that are often unaccounted for.
The theme of this years meeting was "Leaving No One Behind".
The closing Ministerial Declaration included but was not limited to the following key points:
A pledge that no one will be left in implementing the 2030 Agenda for Sustainable Development
An emphasis that the HLPF is called to provide political leadership, guidance and recommendations along with a central role to review the progress toward the 2030 Agenda.
A welcome of the early efforts in implementing the 2030 Agenda and the goals and the building on the previous Millennium Development Goals.
A special highlight that in considering that in leaving no one behind that the dignity of the human person is fundamental and that the HLPF endeavors to reach the furthest behind and the most vulnerable first.
A Commitment by the HLFP that in it's endeavour to ensure that no one is left behind, to focus its efforts where the challenges are greatest, including by ensuring the inclusion and participation of those who are furthest behind. This includes: include all children, adolescents, youth, persons with disabilities, people living with HIV/AIDS, older persons, Indigenous peoples, refugees and internally displaced persons, migrants and peoples living in areas affected by complex humanitarian emergencies, and peoples in areas affected by terrorism and conflict.
An emphasis on the commitment to make real a world free of poverty, hunger, disease, want and environmental degradation, where all life can thrive. A world with universal literacy, with equitable and universal access to quality education at all levels, to health care and social protection, where physical, mental and social well-being are assured; where we reaffirm our commitments regarding the human right to safe drinking water and sanitation and where there is improved hygiene; and where food is sufficient, safe, affordable and nutritious.
A recognition that sustainable development cannot be realized without peace and security; and peace and security will be at risk without sustainable development.
A recognition and emphasis that universal respect for human rights and human dignity, peace, justice, equality and non-discrimination, is central to our commitment to leave no one behind.
A further emphasis and commitment for a world to make real a world in which every country enjoys sustained, inclusive and sustainable economic growth and decent work for all; in which consumption and production patterns and use of all natural resources are sustainable. A world in which development is climate-sensitive and respects biodiversity, where we restore and conserve and sustainably use all ecosystems and strengthen our cooperation to prevent environmental degradation, and promote resilience and disaster risk reduction. A world where human settlements and the application of technology are inclusive, safe, resilient and sustainable and where there is universal access to safe, affordable, reliable and sustainable transport and energy systems. A world in which humanity lives in harmony with nature and in which wildlife and other living species are protected.
An acknowledgement that gender equality and the empowerment of all women and girls will make a crucial contribution to progress across all the goals and targets.
An appreciation for partnerships and facilitating multi-stakeholder participation and promoting system-wide coherence and coordination. We highlight the important contributions made by its Fora on Youth, on Partnerships, and on Development Cooperation; its Segments on Operational Activities, on Integration, and on Humanitarian Affairs; its Special Meetings on Inequality.
A commitment to the 2030 Agenda to building resilient infrastructure and its particular connection with the promotion of inclusive and sustainable industrialization and the fostering of innovation. The HLPF is committed to address infrastructure gaps, by inter alia, improving investments and further building capacities within a coherent policy framework, and consider this key for reducing inequalities within and amongst countries.
A recognition that that the scale and ambition of the 2030 Agenda requires a revitalized and enhanced Global Partnership for Sustainable Development to ensure its implementation, working in a spirit of global solidarity, in particular with the poorest and with people who are vulnerable.

It was also encouraging to see the strong calls for policy and assessments of progress to be based on sound science. http://sd.iisd.org/news/un-calls-for-scientific-input-to-gsdr-on-leaving-no-one-behind/Some of the questions in the HLPF suggested participants consider included:
What do future scenarios and projections tell us about the world in 2030? What will it take to achieve the SDGs?
What new and emerging issues require policy action at the national and global levels? In particular, what emerging issues should be on the agenda of the high-level political forum?
What are the most crucial emerging technologies for the SDGs until 2030? What are the opportunities and potential threats?
To answer the above questions, Secretary General Ban Ki-moon noted that the world is off to a good start and also observed "We must all learn, in national governments, in local authorities, in business and civil society, and also at the UN, to think differently,"
It occurred to me that perhaps the tourism industry might be the perfect vehicle to assist people in thinking differently.
Over the years for me getting out of my routine and connecting with nature has always been a catalyst to see the world in a new and different way.
For example, few weeks ago I had the opportunity to be part of a Sea Turtle expedition sponsored by the Sea Turtle Conservancy, in the far most western tip of Cuba where we tagged two Green Turtles to participate in the research of the Tour de Turtles event that begins August 1st.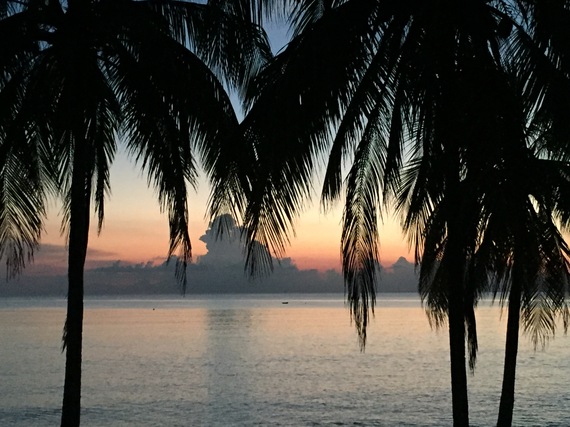 The remote location of Western Cuba was incredible. The coral reefs were some of the most pristine I have ever visited. The remote beaches of the Guanahacabibes Peninsula National Park lacked much development outside Maria La Gorda providing some of the brightest stars I have ever seen.
Though I have been fortunate to travel to many remote places in the world, this is the first time I can recall ever being able to see Saturn with the naked eye. In fact I didn't even know this was possible.
Interestingly, if you were to look at Earth from Saturn, not only would you not see Earth, you would not see any stars at all as the lights from Saturn's rings precludes any visibility of Earth that we take for granted as the stary nights sky.

Taking the time to experience nature in a new way, to see things from a new perspective is perhaps a good metaphor for how we might approach the implementation of the SDG's.
It is all to easy to look at implementation of the SDG's from our past world view. If instead we would allow ourselves to not have our view distorted by the so called enlightenment of our present thinking, we might be able to clearly see much more that has always been there but hidden from our present way we view the world.
Specifically, we might look to the world of tourism that has numerous successful models that many have never known existed to examine, just as many have never known that it is possible that they see Saturn.
Calling all HuffPost superfans!
Sign up for membership to become a founding member and help shape HuffPost's next chapter