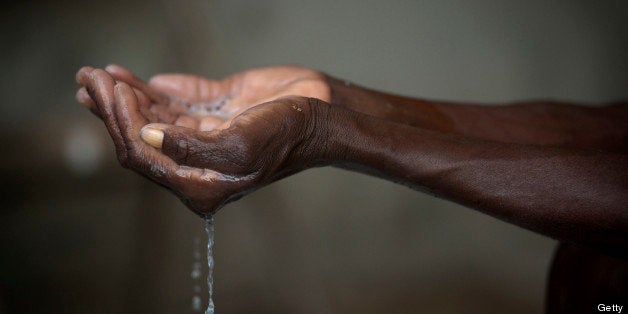 Often times a new perspective and a willingness to try a different approach is what's needed to drive real change. Diana Keesiga, a recent engineering graduate of Makerere University, brought that energy and innovative thinking to the water, sanitation, and hygiene (WASH) sector when she accepted a position with Water For People in Kamwenge, Uganda.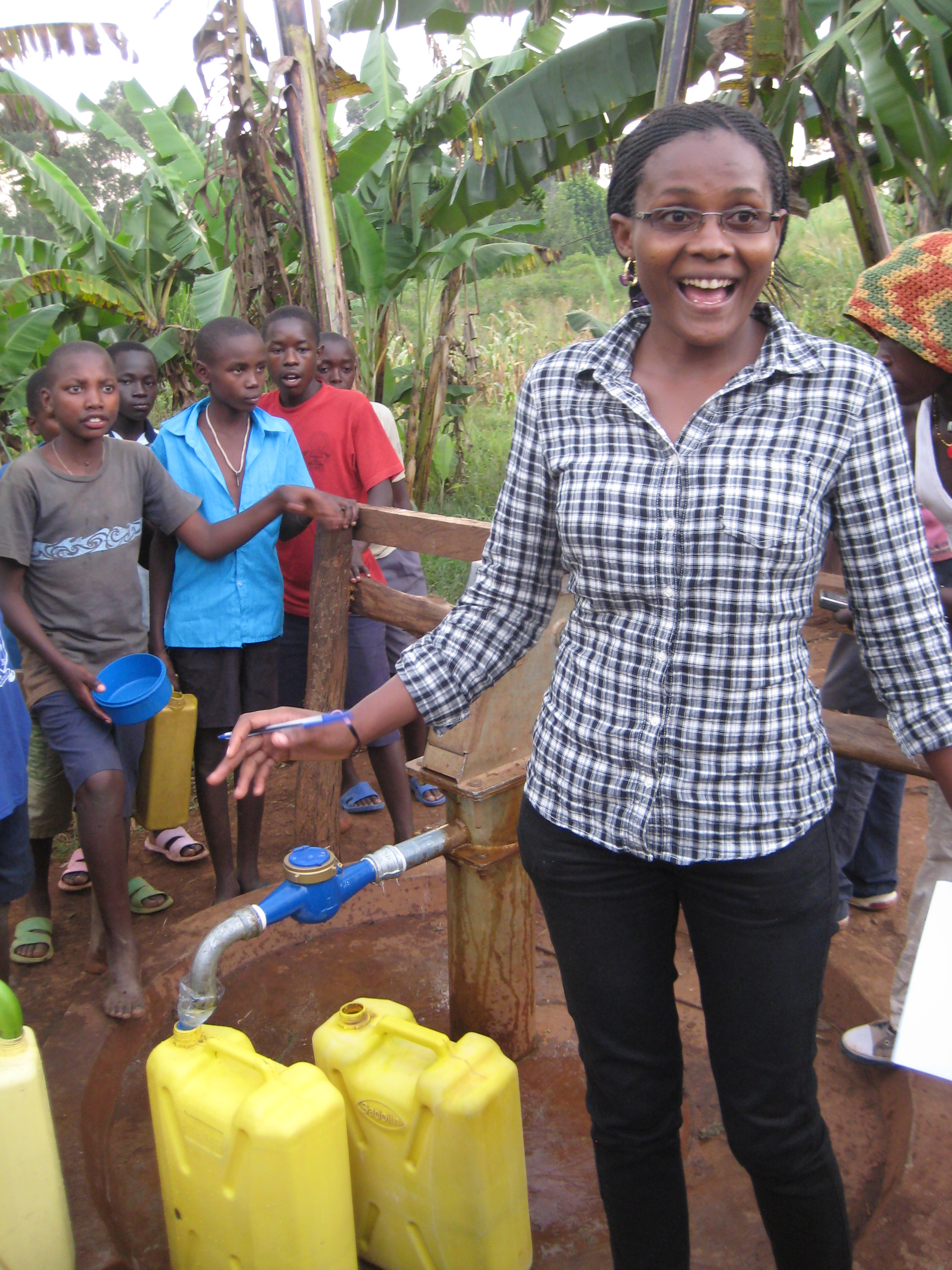 How it Started
When Keesiga was first introduced to the WASH sector, she was struck by the countless water organizations, each with their own approach to ending water poverty. Motivated by the freedom to think differently, Keesiga was drawn to the Everyone Forever program, which aims to achieve sustainable water and sanitation services for every family, school, and health clinic in the entire district of Kamwenge. Unlike many models, it's a program that allows for creativity and flexibility to fit the needs of the community.
Rising to the challenge, Keesiga demonstrated a clear vision with effective steps to achieve ongoing water service. A crucial element has been to develop relationships with entrepreneurs, the communities, and district government officials who aspire to be leaders in providing their community with WASH services. By engaging them in using new WASH planning tools, like "At What Cost," (an Excel-based tool by which the life cycle costs of a water system are calculated based on technology, hardware costs, inflation assumptions and tariff rates) and Akvo FLOW, Keesiga has helped the district water technicians to better understand the long terms costs associated with permanent water delivery.
Consequently, planning for lasting service has helped the district budget for co-financing the maintenance of 50 water points -- the first step toward achieving Everyone Forever in the community. Yet despite this progress, only 57 percent of the wells in Kamwenge are operational. Seeing this, Keesiga recognized the critical need to further adapt the approach to the needs of the community. With a willingness to innovate, she and her district counterparts tackled the challenge and developed a revolutionary management model to support permanent water service.
A New Approach
Keesiga envisioned a water well hand pump with a traditional water meter attached. Why? To enable a local operator to manage the system while also collecting a tariff as people collected their daily water. Unlike the traditional management model, which sets a flat rate for tariffs, the water meter allows the local operator to make enough money to save for major repairs, make smaller repairs in the short term, hire support staff (create jobs), and earn a profit.
The Result
An effective solution to broken infrastructure, Keesiga's innovation and the introduction of water meters reveals a new and more effective approach to water development -- an approach we will likely see used more often. Keesiga has seen the results in Kamwenge and believes it's an approach that can help to end water poverty in many areas. "It's my dream to see 500 metered wells in Kamwenge, and eventually more throughout Uganda," said Keesiga. "And then, why not throughout the world," she added with a smile.
This is the kind of excitement and creativity the WASH sector needs. Keesiga is just one example of a passionate young advocate seeking to end the water and sanitation crisis. It's talent like Keesiga who will help the WASH sector to innovate and move communities closer to bringing sustainable water and sanitation to Everyone Forever.
Calling all HuffPost superfans!
Sign up for membership to become a founding member and help shape HuffPost's next chapter