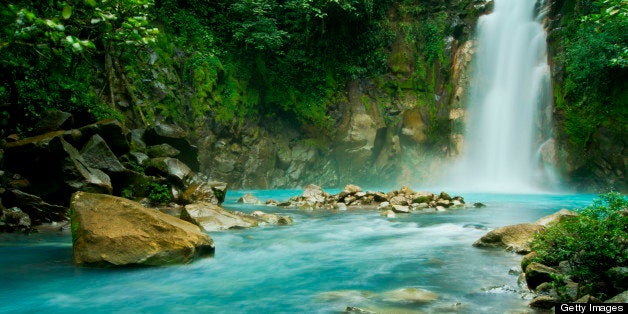 "I'm thinking about moving to Costa Rica," are words I hear every day, through emails, Facebook messages, and from people who have read my book about life as an expat in that country. More and more, people in the U.S. and Canada are contemplating cashing in their chips and moving down to the Central American tropical paradise for "pura vida" -- the pure life.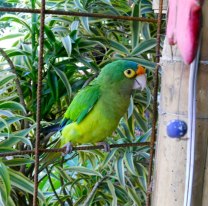 "I want to move down to Costa Rica to live and get residency, buy a house, and open a business," is the most common agenda, but their life-plan isn't well thought out after that, or just based on Internet research and rumors. I see a lot of people rushing into their big move, spurred on by visions of a stress-free, easy life on the beach. Their experience can either truly be "living the dream," or a complete nightmare, based on what happens next.
So what advice do I have for them? Let's break down that plan:
1. I want to move to Costa Rica.
Costa Rica truly is one of the most beautiful places on earth, but check out Nicaragua and Panama as well. Why? There are pro's and con's to each: Nicaragua is much cheaper and the surfing is still great, while Panama makes it much easier to be an expat, buy a car and open a business. Costa Rica, and tourist areas specifically, has gotten increasingly expensive in the last five years, and in may areas is just as costly as living in a major city in the U.S.!
2. I want to establish residency.
Establishing residency in Costa Rica can be an expensive and timely proposition (unless you marry a Tica!) So don't worry about residency just yet -- the country will grant you a 90 day tourist visa, so all you have to do is leave the country for a few days -- or a few hours -- after that (called the Border Shuffle), and come right back in on a new visa. You can still get a driver's license and function just fine without residency, while keeping your options open. Take your time and make sure it's where you want to be before establishing residency.
3.I want to live there permanently.
I recommend visiting for prolonged periods of time, first, to get to know the country, the different towns, the people, and the culture, before you commit to it. Start out with a month or two and go from there. If you really want to see what it's like, go during their rainy season/low tourist season. Don't treat your visit like a vacation by just partying and sitting by the pool in the main tourist areas. Instead, meet as many locals and expats who live there as possible, and explore different parts of the country. No matter how beautiful Costa Rica may be, it's always good to get back Stateside for a little bit every year to "recharge the batteries" by seeing family, friends, enjoying cooler weather, etc. The best schedule I can imagine is splitting the year between Central America and the U.S., but that's just me.
4.I want to buy real estate.
Err on the side of caution with buying real estate in Costa Rica, or any country. That's good advice for someone in the U.S., as well if they don't know the local market very well. To complicate things there can be issues with holding title, getting loans, etc. and it's undeniable that there are pockets of ridiculously over-priced condominiums and projects plagued by HOA issues. Wait at LEAST a year before you even think about buying real estate. You can always find a nice, inexpensive place to rent, giving yourself time to learn the ropes.
5.I want to open a business.
Be careful. Too many people who want to move down to Costa Rica and open a business invest their life savings in it, only to become stress-cases and lose all of their money. Sometimes you need a Costa Rican (Tico) on the paperwork for an official business, which could further complicate things. You need to see what it's like in the low season, too, before making accurate projections on profitability. If you are going to try and work in Costa Rica, make sure its low risk and doesnt cost much: you can usually be a teacher, Realtor, or work in tourism down there. There are also plenty of options for working virtually, no matter where you are.
Of course every situation is different -- if you have a million dollars you certainly won't have the same concerns as someone with no savings who needs to get established and start working immediately. Medical considerations, safety, and what kind of climate you enjoy most (beach vs. mountains) also factor in.
I have much more advice for you, but the best thing you can do is take your time and be conservative: check out a lot of places before committing to one, keep your cash someplace safe, don't rush into residency, buying a house, or starting a business, keep working abroad to replenish your funds, and perhaps come back to the U.S. to recharge your batteries a few months every year. This plan will yield you the least amount of risk and stress, and keep things flexible and fun. The rest will work itself out based on what makes sense and feels right!
Drop me an email if you have more questions or need further advice -- I'd love to help!
Related