Be bold, be daring and love what you do
When I support a fundraising event I'm always tasked with sourcing extraordinary prizes. I never have a budget so my oxygen is ideas. I found my own voice by focusing on extraordinary and unusual prizes. I don't like being approached by people on the high street asking me for my bank details. I look to businesses and celebrities in order to source my prizes. I also rely on relationships. If I approach someone I aim to create a good relationship. Feedback is very important to me. I want to hear their thoughts. I'll update them about sales results and how the money is being spent. Accountability is important to anyone working within the charity sector. People want to know that their money is being invested wisely. It's important for me to show that every penny counts. Wastage can damage the reputation of a charity. I currently support Haven House Children's Hospice. The founder's vision was to provide their services at no cost to the individual and this means that they must secure £3.6 million each year in order to honour this commitment. Of this only around 25% is funded by the NHS or local authorities. If I can do anything to help it's clear to me that I should use my free time to support such a worthy cause.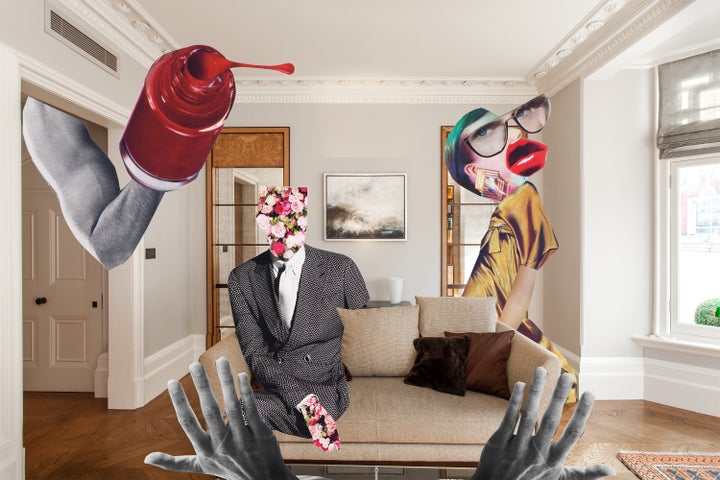 At the end of the month I'll be auctioning lots of extraordinary prizes at the Haven House Ball. Prizes such as lunch with the Editor of the Express, dinner at The Ivy and flights to New York from Virgin Atlantic.
Ivar London has donated an interior design package worth £5,000. This is a unique opportunity to work with an extremely innovative interior design company in order to create a bespoke space. The only limitation is the border of your imagination. Ivar London have also agreed to provide every guest with one of their luxurious new products.
"As soon as we heard about Haven House, we knew that we wanted to get involved and help out. A wonderful organisation creating a safe and stimulating environment for young people in real need." - Patrick Dougherty, Director
Richard Desmond, owner and chairman of Northern and Shell plc and Martin Ellice Group Joint Managing Director have very kindly arranged for the Editor of the Daily Express to have lunch with the highest bidder.
Celebrity and portrait photographer Nicky Johnston is donating a photo shoot as a star auction prize. It will take place at the home of the winning bidder. Nicky has just been announced as a judge on Britain's Next Top Model and has spent 20 years photographing the rich & famous. His work regularly features in glossy publications. He has worked with stars including Nicole Scherzinger, Dame Helen Mirren and Tony Bennett. The lucky prize winner is guaranteed a once-in-a-lifetime experience. Nicky's celebrity portraits can be viewed here: http://www.nickyjohnston.co.uk/
SYCO Entertainment has very kindly donated a money can't buy opportunity to enjoy the excitement of watching an X Factor Live Result Show. They invite two guests to sit in the audience and be part of the most anticipated and popular entertainment show in the UK, as contestants battle it out to be crowned The X Factor winner 2017.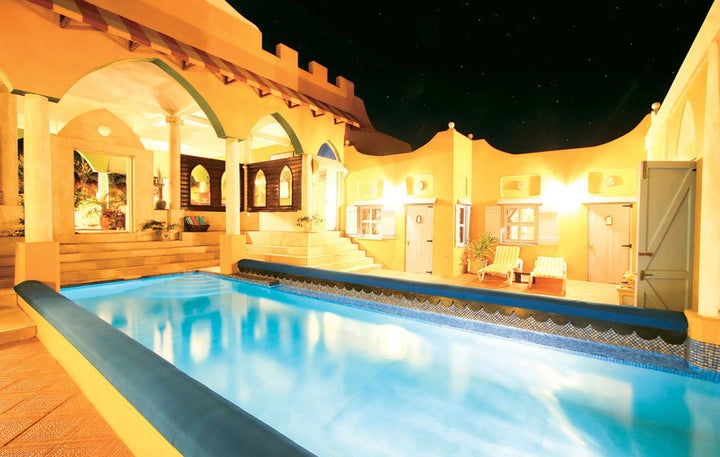 Entrepreneur Peter de Savary made an amazing contribution. He has donated a truly spectacular auction prize. A one week vacation at his home Azzurra Castle in Grenada, West Indies. The house has 4 principal en suite bedroom and 2 secondary en suite bedrooms and can accommodate a maximum of 12 people. Guests will be collected and returned to the airport. The house has a housekeeper, and a cook. Gillian Da Breo, who oversees the property, will be available to advise and assist the guests during their stay so they have the opportunity to appreciate the many interesting features of the island and make recommendations for dining options, excursions, etc. Whilst Azzurra is on the water's edge with a swimming pool, the guests are entitled to enjoy the beach club "Savvys" at Peter de Savary's exclusive resort hotel Mount Cinnamon Resort and Beach Club on the famed Grand Anse beach only a 10 minute drive away. Spa treatments are available at Mount Cinnamon.
I start conversations between charities and potential donors. Hopefully this will lead to relationships. If a relationship does blossom between the two the possibilities are endless. Therefore I see myself as a catalyst for new ideas.
We all have the power to make a difference so never be afraid to think outside of the box and bring your ideas to life.
Related
Popular in the Community