For centuries flowers have been a main form of romantic expression. The seductive power of flowers puts you in a romantic posture, making you more receptive to the advances of your suitor. Whether a first date, ongoing courtship, or a long-term relationship, flowers can help express feelings for you and your partner in an exceptionally effective way.
As August is National Romance Month and halfway between Valentine's Day and the holidays, it's the perfect time to express your love for that special someone "just because," which is certainly the best reason of all. A marvelous way to rack up brownie points with your partner is to use flowers in new and exciting ways. To do this, you must think outside the vase.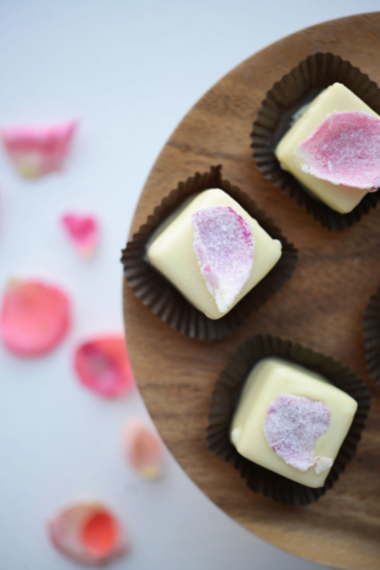 A wide variety of flowers can be consumed as well as used as a garnish to enhance your delicate taste and beauty. Since taste is one of the most sensual of the senses, what better way to incorporate flowers than with floral infused cocktails and floral embellished desserts? Botanical infused cocktails are a perfect way to spark up the evening. There are many recipes available that infuse edible flowers with beverages such as Blackberry Thyme Champagne, Hibiscus Strawberry Rhubarb Iced Tea, or Golden Jasmine Martinis. For dessert try a floral aphrodisiac, such as floral macaroons, lilac scones, or edible rose petals.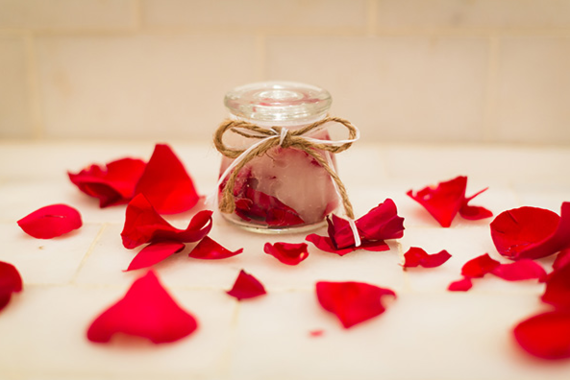 For a more intimate evening with your partner, there are many seductive, fresh, and alluring way to incorporate flowers into your time together. Use the soft ambient glow of gardenia-scented candles; the sweet romantic aroma will envelop the room. A unique pattern of colorful rose petals trailing from the front door to the candle-lit dinner, invite your love to the table surrounded with even more rose petals.
After dinner, a rose infused oil and floral body scrub is an amorous way to stimulate the sense of feel and touch while letting the intoxicating scent expand your floral boundaries. Engage and allow the colors, smell, and ambiance to set the tone for extreme relaxation.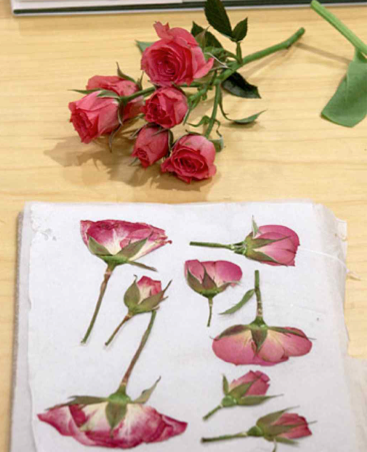 What better way to savor your experience together than with a blossoming memento? A pressed flower photo album is an excellent way to display your most romantic memories. The pressed flowers also act as a reminder of your bewitching floral rendezvous. No matter the gift, make it nostalgic -- something to remind your loved one of the magical moments you've shared together.
Just because "National Romance" has a specific month, it does not mean your efforts for passion should have a designated date. Flowers ignite an everlasting memory of a special moment in time and have the ability to convey many different emotions. Why not express those emotions and say it with flowers -- and a dash of romance? Everyone wants to feel loved and swept off his or her feet. It's those little snippets in life when your heart skips a beat and you're left with memories of those exact moments. Relationships take effort and with a splash of ingenuity from your impassioned heart, you can accomplish your goal of leaving an enduring impression of an endless romance. You will have created memories of your floral escapade that you can cherish together for a lifetime. With a little help from your local florist, you can be sure to exhilarate your sweetheart into your blossoming floral romance; you just have to think outside the vase.
*Make sure flowers used in recipes are organically grown without the use of pesticides.
*More recipes mentioned can be found here.