Sometimes you need a little inspiration for the workplace. Career site Levo has released an app that can help you gain some insight about your own talents and how to translate them into the office.
The app, Thinking Talents, asks you a series of 35 questions about your skills and personality. In the end, you'll be presented with a little personality profile to help you identify your professional strengths and weaknesses. Think of it as a Myers-Briggs Type Indicator specifically for the workplace.
Each question focuses on one aspect of your personality, like "taking charge," "thinking logically," "mentoring" and "optimism." You answer every question with "Always," "Sometimes" or "Never," and the goal is to answer "Always" for 5 to 8 questions.

Once you've answered all 35 questions, you're presented with a little personality profile, which is broken down into four quadrants: analytic, innovative, procedural and rational. Here's what my personality profile looks like: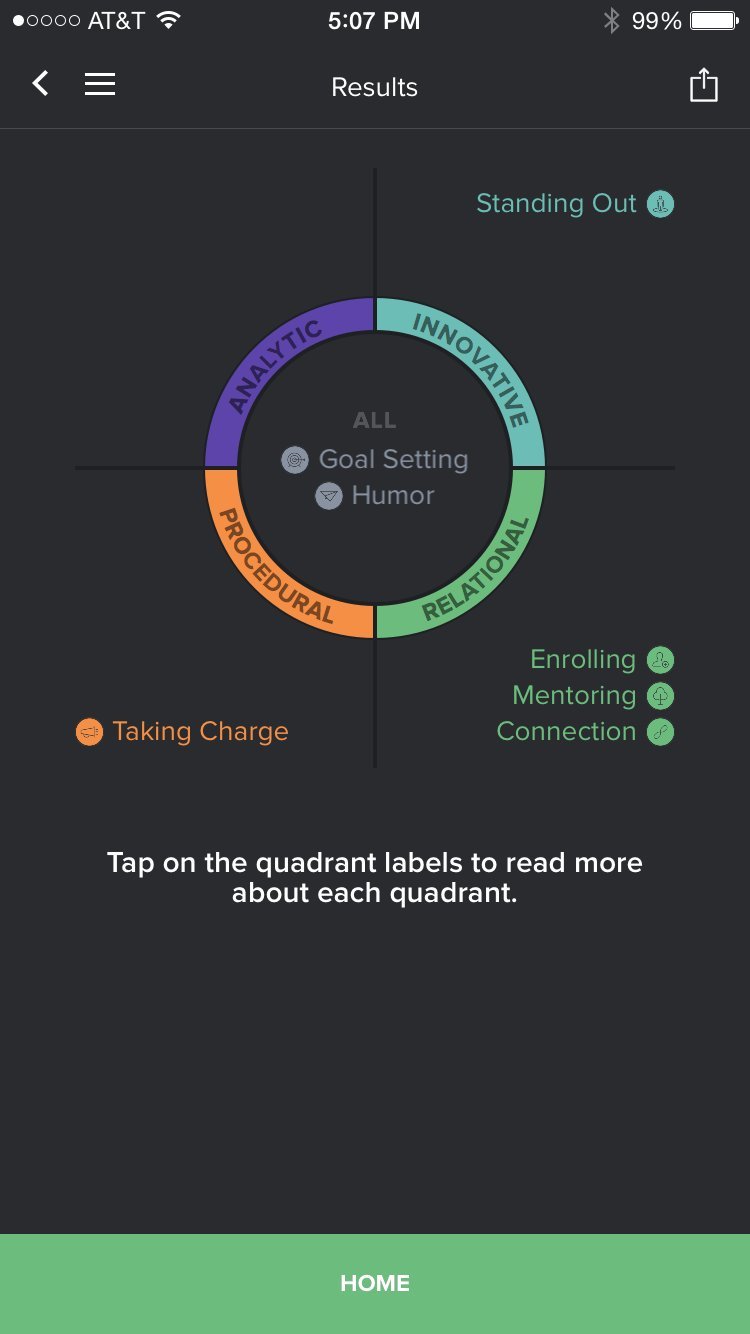 After you've gotten your profile, you can tap each aspect on your personality to see more details. Specifically, you'll see why that trait will help you succeed and what pitfalls to look out for. One of my traits is "humor":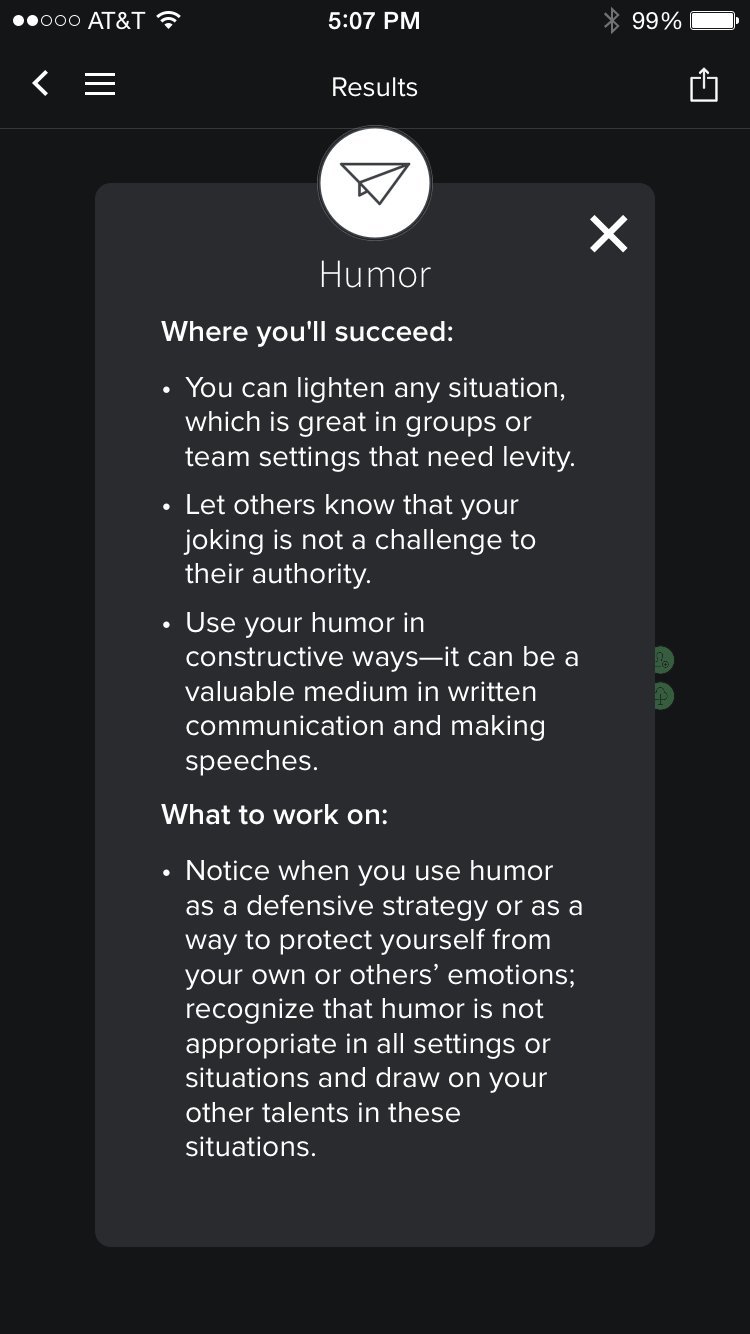 Thinking Talents also provides you with articles from Levo League based on your personality, which can help you navigate the workforce and take advantage of your skills. Levo League is a site specifically for working women, but the app is for anyone who's interested in finding out a bit about how their talents translate into the workplace.
The app is geared towards millenials getting starting in the work world, and while it's fun and exciting to gain a bit of insight into your inner workings, it's not certain what the next step is after taking the quiz. There's not a ton left to do on the app after you've taken the quiz and read your results. You can share your profile with your friends and compare your profile to theirs, but it may be more helpful if the app could also recommend career paths or jobs suited to your personality.
The quiz results might be helpful in an interview where you're asked to describe some of your strengths or office-friendly traits. Levo League seems to think as much, writing on its site: "Our iOS app helps you discover what your unique talents are and how your personal way of thinking can help you find roles in which you will succeed. It gives you the tools and talking points to sell yourself—a skill that's invaluable in business. "