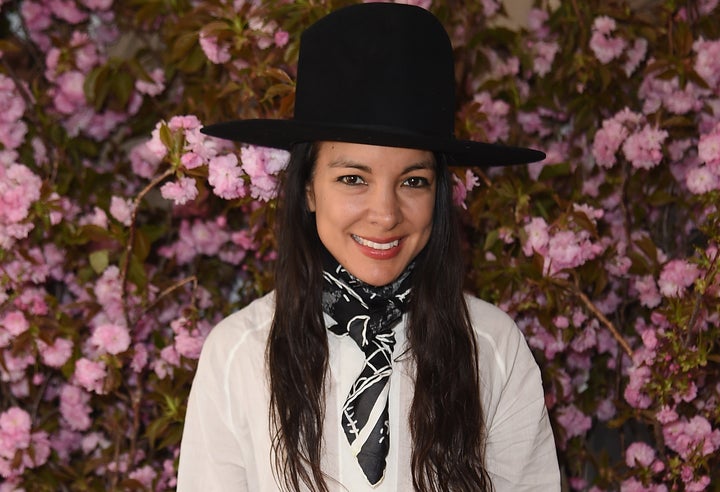 And Argrawal's been loud about her values and the way they fit into Thinx as a brand. "I have built a business that is centered around my beliefs in gender equality," she declared in an essay last February.
But now Argrawal seems to be bumping up against the limits of her brand of product-based feminism. In a story published Tuesday, a handful of former and current employees at Thinx spoke to Racked's Hilary George-Parkin about their less-than-feminist experiences within the company.
Employees reported that their paid time off was abruptly decreased, and that the news was delivered over email. They also told Racked that the health care plans offered were "prohibitively expensive," and that the maternity leave offered was "galling" ― just two weeks of paid leave and one week at half pay for a birthing parent. One source told George-Parkin that "the only employees who [they] ever knew to have successfully argued for additional money were two of the few white men who worked at the company."
Thinx initially disputed the Racked report, without pointing to specific claims in the story. "There's a lot of information here, we know much of it is inaccurate," a Thinx spokesperson told Racked. "We can't comment on speculation and rumor. We respect our employees, our corporate culture is of utmost importance to us and we endeavor to be competitive with benefits. We love what we do at THINX and the products we make to improve people's lives."
On Wednesday, a Thinx spokesperson told HuffPost that the company's leadership team was looking into the report's claims. "In light of the concerns raised in the Racked story: our leadership is getting to the bottom of these allegations, and, as ever, we are actively working to address and improve our corporate culture," the spokesperson said over email. "We look forward to updating the community as new leaders and corporate processes are put into place."
Dove has created body-positive campaigns targeting women for more than a decade, and has partnered with non-profits like Girls Inc. to push a message of "real beauty." But its parent company, Unilever, also owns skin-lightening cosmetic brand Fair & Lovely ― a product that is in direct opposition to the idea that women don't need to change how they look to find success. Last month, automaker Audi ― a company with no women on its management board ― boldly proclaimed that it supports gender pay equality in a Superbowl ad.
And in a similar vein of using feminist values to boost a company's profile and credibility, a massive investment fund ― again with few women in leadership positions ― sponsored the "Fearless Girl" statue down on Wall Street, meant to signal female power in the financial industry.
The problems with Thinx are somewhat different because there's actually a woman in charge, unlike at Audi and Unilever. And there's a cultural expectation that female leaders will somehow be different or more feminist than men. There are no female "bad boys" like, say, Uber CEO Travis Kalanick who recently promised he'd "grow up," after it was revealed his company is fostering a culture of sexual harassment and mistreatment.
Women are expected to do better. You saw this when Yahoo chief executive Marissa Mayer ended telecommuting at the internet company a few years ago. She was savaged because, as a parent herself (and one with a nursery in her corporate office), Mayer was supposed to understand that telecommuting was an important issue to working mothers.
But no one thought Yahoo itself was a feminist venture. The larger issue with Agrawal is that she said she was different. Her company is explicitly feminist, and its leadership team has made attempts to show that Thinx practices what it claims to preach. Thinx's September fashion show was named "Intersection 2016," and featured a diverse array of people discussing menstruation. On International Women's Day, the company hosted a Menstrual Product Drive for the Women's Shelter of NYC Rescue Mission.
In this sense, perhaps the best comparison is to Ivanka Trump, who has deftly used a corporate, polished brand of feminism to essentially sell dresses and jewelry. In 2014 Trump launched an initiative called #WomenWhoWork and sells herself as someone who cares passionately about working mothers. She has a book coming out soon on the topic.
"Feminism only deployed within the framework of capitalism ― i.e. espousing feminist values first and foremost to sell products and make profit, even if those products are good ― isn't really feminism at all."
Argawal, for her part, hadn't actually embraced the term "feminist" until she started Thinx, telling The Cut last year that she wanted to make the movement more "accessible." (Her comments engendered backlash at the time from people who felt she was simply using feminism as a sales gimmick.)
"I only started relating to being a feminist, literally, right when I started my company," Agrawal told The Cut's Noreen Malone. "Every time I thought about the word feminist, I thought about an angry, ranty … girl. When you hear those spoken-word poets and feminists...I just couldn't relate to that. I was always on the 'women are equal' front and into empowerment and laughter and inspiration. But I learned so much in the past few years about the plight of women … What I tell my team every day is that we have to be accessible. We have to build a bridge to redefining what feminism is."
Accessibility is great ― and there's no denying that the term "feminist" can be a loaded one, at times to the cause's detriment. But feminism only deployed within the framework of capitalism ― i.e. espousing feminist values first and foremost to sell products and make profit, even if those products are good ― isn't really feminism at all.
As Andi Zeisler, co-founder of Bitch media and author of We Were Feminists Once, pointed out to AdAge last year in relation to the "femvertising" trend: "I think the question is, are brands and agencies who make overtures to female empowerment with their products and their creative also going to be accountable on a systemic level? Because the former without the latter isn't really progress, it's pandering."
Related
Popular in the Community