Last month, period-proof underwear company Thinx faced pushback for its proposed ad campaign. The media company which vets ads for the New York Metro Transit Authority (MTA) called the PG-rated advertisements "inappropriate." After considerable media coverage, the ads were approved to go up in the New York City subway. But just a few weeks later, Thinx has run into another company that finds its ads too objectionable to run -- this time in New York City taxis.
Thinx sent a short video to Vistar Media (see below) in order to gain approval to be featured on taxi TV screens. According to The Cut, Vistar Media itself supported the video, which showcases the same egg and grapefruit imagery that is in the company's subway ads. However, in an email exchange obtained by The Huffington Post, a representative from Vistar Media told the Thinx team that Creative Mobile Technologies (CMT), one of Vistar's advertising partners, "decided that the creatives could be offensive to riders."
Miki Agrawal, CEO and co-founder of Thinx, told The Huffington Post she was "in shock" when she heard the ads had been rejected. She said Thinx sent Vistar Media evidence of the backlash that had resulted from the earlier incident with the MTA's media company, and gave CMT another opportunity to approve the video. As The Cut reported, Vistar told Thinx that CMT does "not have a problem advertising for the brand, just the specific creative."
Agrawal told HuffPost that her company hopes CMT will reverse its decision. She also said Thinx has no plans on making changes to its ads.
"All the different media companies are run by literally the old boys' club," she said. "New York City and all these ads are meant for the male gaze. It's time to change that. It's not about the male gaze anymore. It's about equality."
The Huffington Post reached out to Vistar Media and CMT for comment but had not heard back by the time of publication.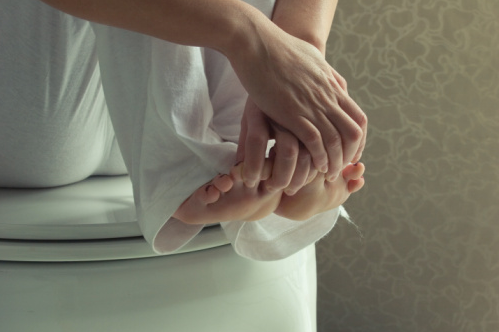 8 Period Facts Every Woman Should Know
Related
Popular in the Community