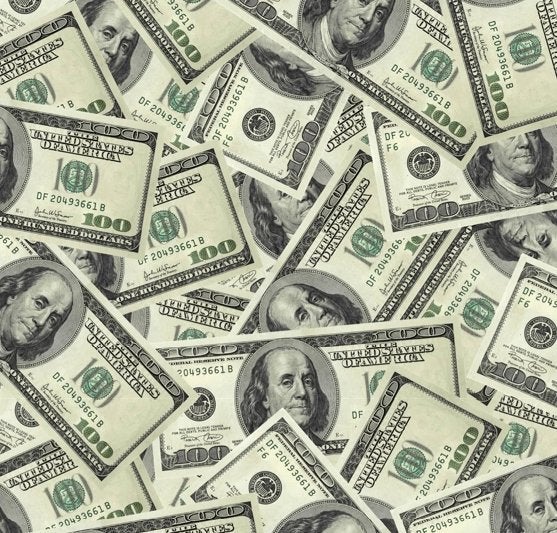 Two and a half years ago, I co-founded Stroome, a collaborative online video editing and publishing platform and 2010 Knight News Challenge winner. Originally started as a master's thesis project at USC's pioneering Annenberg Program on Online Communities, we didn't have all the resources necessary to build every piece of the product ourselves. As a result, we did something that many early stage startups do: We turned to a third-party vendor.
Recently, I was asked by Jason Nazar, co-founder of Docstoc and a big supporter of the L.A. entrepreneurial community, if I had any tips for startups regarding the pros and cons of bringing in a third-party vendor.
A short, 3-minute video response can be found at the bottom of this post, but I thought I'd share some key takeaways with you here:
HOW DEPENDENT ARE YOU ON PROPRIETARY TECHNOLOGY?
When debating whether to hire a third-party vendor, the first thing you need to assess is your offering itself. And the key question you want to ask yourself is this: "Is the service or platform I'm providing a specific piece, or is it a lot of pieces comprising a larger, more comprehensive process?"
If it's a process (i.e., there are several pieces in the value chain), letting someone else add that piece is probably something you can live with. After all, your value proposition is more about consolidating the pieces, not providing that allusive, "killer" piece of technology everyone is searching for.
If your core offering, however, is a very specific service or a single piece of technology that fits into someone else's value chain (or more to the point is the piece that makes the chain work in the first place) I would highly advise that you develop the technology yourself.
Clearly, in a perfect world, everyone would like to have some proprietary technology as part of their IP portfolio. After all, proprietary technology distinguishes you from your competition. But if making your technology proprietary is your competitive advantage then you must build it yourself.
HOW IMPORTANT IS IT THAT YOU GET TO MARKET IN A TIMELY FASHION?
It's often said that "time" is the entrepreneur's most precious commodity. So is timing. Sometimes there's a red-hot opportunity out there, and you've GOT to get into the market before someone else. This is an instance where I would highly recommend you think twice before bringing in a third-party vendor.
In a time-to-market scenario, you are engaged in a sprint, not a marathon, and you cannot have anything or anyone slowing you down. Developing your product internally will go a long way to ensuring that you can control the entire product cycle from start to finish.
Ironically, constructing everything from scratch may actually cost you the opportunity. Sure, you developed everything in-house. But it took awhile, and by the time you were done, the market opportunity passed you by.
If that's the case -- and the technology already exists -- you might consider licensing it from a third-party vendor. It makes sense, if you think about it. Sometimes it's faster to take receipt of an "off the shelf" piece, rather than building your own. Just remember, if you decide to go down this path, you'll want to lock in the rights so that you don't get hung up down the road (more on rights-retention below).
HOW MANY AVAILABLE RESOURCES DO YOU HAVE?
The third and final consideration when determining whether or not to bring in a third-party vendor is resource allocation. This is often referred to as "bandwidth," and it's a close cousin to the timing concept discussed above.
Outsourcing minor development tasks or farming out simple administrative duties can free your team to think more strategically and your developers to work in a more focused fashion. But what if you don't know how to build the technology? All teams have core competencies, or areas in which they excel. It's rare, however, that your team knows how to do everything. In this instance, it makes total sense to outsource.
If you're going to outsource, however, make sure you don't outsource key proprietary pieces of technology. (Those pitfalls are covered above.) And if you're outsourcing administrative functions, make sure you can replicate the services the third-party vendor is providing so that you can replicate them internally when your business starts to scale.
RETAIN OWNERSHIP OF ALL WORK YOU OUTSOURCE
OK, you've weighed all the pros and cons, and you've come to the conclusion that you're going to have to go outside the company to get the piece you need to complete your product offering. A question that frequently comes up at that point is, "Can I still own the code I outsource?" The answer is, "yes." In fact, the answer should always be "yes."
It's called "work for hire," and it means that you retain all the intellectual property (IP) of the work you develop with an outside vendor. Here are three key scenarios to consider: First, you need to own whatever your third-party vendor is coding outright. Second, if the code already exists and you are licensing it from a third party, you need to license the code in perpetuity. And third, if you are reselling the technology you are licensing (this is different than just licensing the code for your own purposes) then it's imperative that you have the right to do that as well.
A FINAL THOUGHT
Rarely does a startup have all the tools in its toolbox when starting out. Sometimes you have to engage a third-party vendor. The three most common reasons are: 1) the technology you need is too expensive to develop in-house (cost); 2) it's going to take too long to build the technology (time to market); 3) you simply don't know how to build the technology. As a result, you are left with little choice: You have to hire a third-party vendor.
But you NEVER want to build your business on a third-party vendor. You don't want your business to be the third-party vendor. They can control your pricing; they can control your ability to adapt to the market; and they could become a competitor.
Or they could go out of business... and take you with them.
This article is the third of 10 video segments in which digital entrepreneur Tom Grasty talks about his experience building an Internet startup, and is part of a larger initiative sponsored by docstoc.videos, which features advice from small business owners who offer their views on how to launch a new business or grow your existing one.
Popular in the Community