The Netflix series Thirteen Reasons Why has created a lot of social media buzz and has brought the topic of teen suicide to the forefront—in good ways and bad ways—since its release.
The series graphically depicts the events surrounding a fictional teen's suicide. It is indeed engaging, and the first few episodes draw the viewer in—but as the storyline unfolds, the glamorized and graphic depictions of suicide and revenge only reinforce popular misconceptions about suicide and the stigma of mental illness.
The premise—in which the suicide has already been completed when the series begins—imparts a mistaken sense of inevitability to suicide, despite evidence that suicide is preventable, and its causes are treatable. Schools and professionals across the nation have warned parents against letting teenagers view the show alone, and have pointed out that, for some vulnerable viewers, seeing graphic depictions of suicide may increase the risk that they will act on suicidal thoughts.
Nevertheless, the series is the most talked about series of the year on Twitter, and we are faced with a critical opportunity to open up the discussion and deepen the understanding of teen suicide. The loss of a young person to suicide is a tragedy. As a parent, my heart aches at the painful truth that more than a dozen families in the US will lose a loved one under the age of 25 tomorrow.
As a professional, I know that teen suicide is preventable. We can all learn to better recognize the problem, learn the warning signs, and get help—and approach teen suicide with compassionate understanding and facts, rather than blame and misconceptions.
Suicide ranked as the second leading cause of death for youth last year (American Foundation Suicide Prevention, 2016). For every completed suicide by a young person, it is estimated that 100 to 200 attempts are made. Within a typical high school classroom, it is likely that three students (one boy and two girls) have made a suicide attempt in the past year.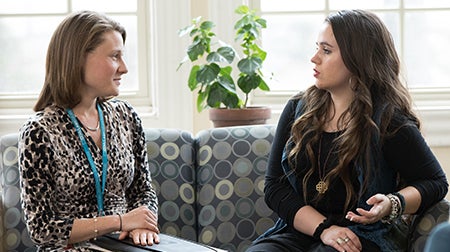 So, why do people die by suicide? There is never a single cause for suicide. Suicide is the result of many factors that come together. While most adolescent suicide attempts may be precipitated by interpersonal conflicts, 90 percent of the time suicidal teens are already coping with the pain of a treatable mental health condition—most commonly depression or anxiety. A recent nationwide survey of students found that rates of depression in youth are rising, with more than 1 in 10 youth in Massachusetts reporting at least one episode of depression in the past year. But more than half of those teens did not receive any treatment (Mental Health America, 2016).
What can be done to help prevent suicide? First, know the warning signs. Courtesy of the National Suicide Prevention Lifeline, here are some of the most common warning signs:
Talking about wanting to die or to kill themselves
Looking for a way to kill themselves, like searching online or buying a gun
Talking about feeling hopeless or having no reason to live
Talking about feeling trapped or in unbearable pain
Talking about being a burden to others
Increasing the use of alcohol or drugs
Acting anxious or agitated; behaving recklessly
Sleeping too little or too much
Withdrawing or isolating themselves
Showing rage or talking about seeking revenge
Extreme mood swings
Get outside help if you notice any of these signs. If you believe your child is in crisis, call 911 immediately and stay with them while help is on the way. If you feel that you are at risk, and you want to talk to someone right away, call the National Suicide Prevention Lifeline at 1.800.273.8255 (TALK). If you are concerned about your own well-being or that of a loved one, you can take an anonymous and confidential mental health screening online.
Ralph J. Buonopane, PhD, is the program director of the McLean-Franciscan Child and Adolescent Inpatient Program, a joint effort between McLean Hospital and Franciscan Children's to provide acute stabilization and treatment for children and adolescents ages 3 to 19 who are in psychiatric crisis. Dr. Buonopane is also an instructor in psychology in the Department of Psychiatry at Harvard Medical School.