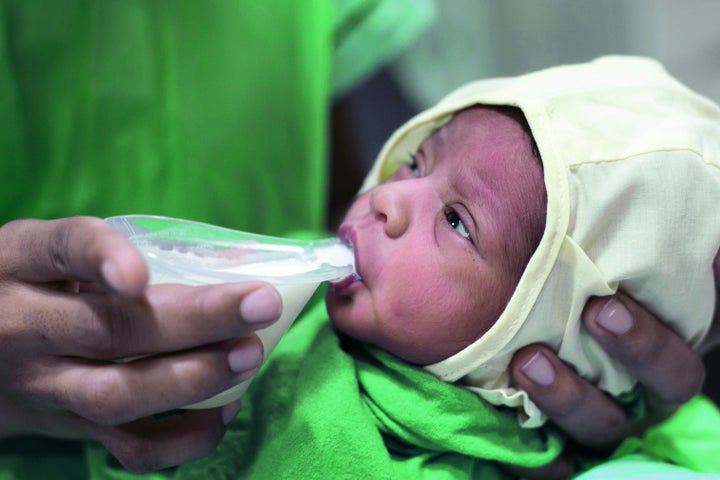 A baby born with a cleft palate in an underserved country could very well starve to death just because she has problems sucking.
The NIFTY cup, which stands for Neonatal Intuitive Feeding Technology, was the brainchild of Michael Cunningham, who heads craniofacial medicine at Seattle Children's Hospital. After witnessing children with special needs lose out on nutrition because they couldn't feed properly, he came up with the idea for the 40-milliliter cup, according to PATH, a nonprofit that helped develop the concept.
A mother can squeeze breast milk directly into the cup, which has a unique reservoir and flow channels, which allow infants to sip breast milk at their own pace. The device increases optimal milk intake in the shortest time and minimizes spillage.
That's key considering that most other cups spill about a third of the breast milk, Christy McKinney, an acting assistant professor at the University of Washington's School of Dentistry, told the Seattle Times. McKinney also helped collaborate to develop the cup.
"We just knew that there had to be a simple intervention that could be life-changing for this population," Cunningham said in a statement.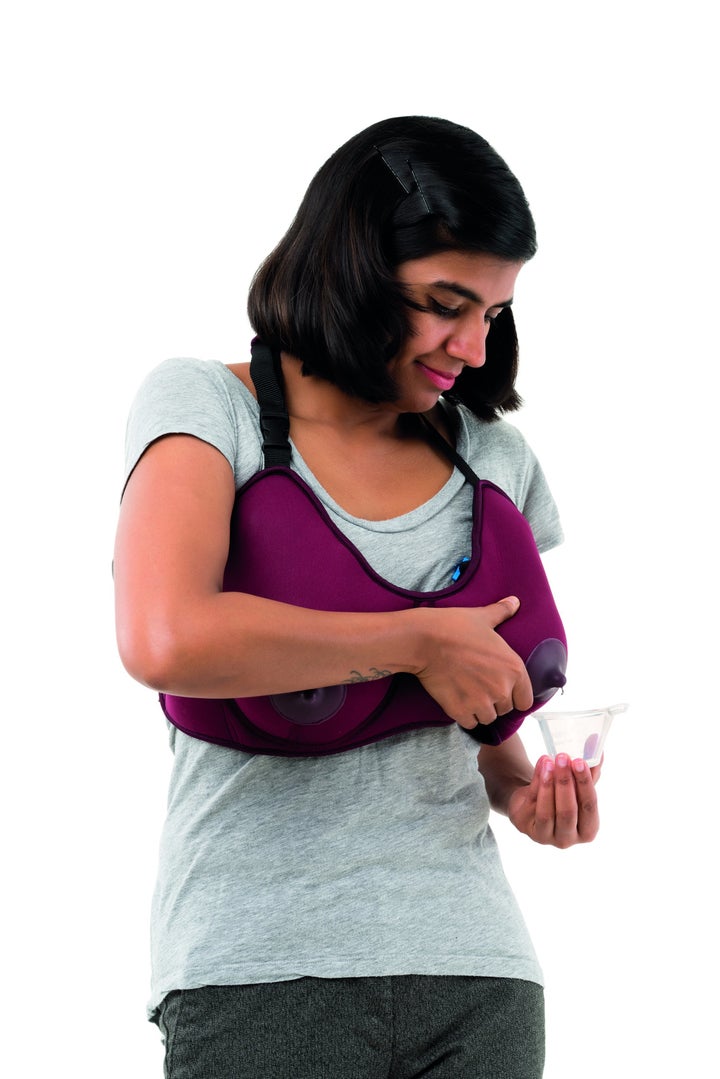 A recent Lancet study found that elevating the practice to near global levels would prevent 823,000 children under 5 from dying each year.
Breastfeeding has also been shown to curb obesity rates, improve IQ levels in children and help prevent ovarian and breast cancers in moms.
With a recent infusion of cash -- and new collaboration -- the NIFTY cup is expected to reach hospital workers in Africa by later this year, according to the Times.
In September, the project won a $250,000 award from a number of groups, including the Bill and Melinda Gates Foundation and USAID to fund research and development. At the Women Deliver conference in Copenhagen earlier this month, PATH and Laerdal Global Health, a group that develops products for low-income moms and newborns, announced that they would collaborate to bring the cup to market.
"It's astounding that this simple feeding tool has the potential to have such a profound global impact," McKinney said in a statement.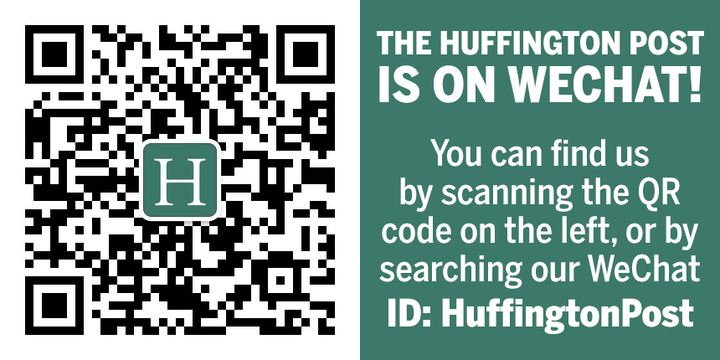 Related