Meet Audrey Roberts. At 104, she just wants to live out the rest of her life peacefully in the comfort of her own home.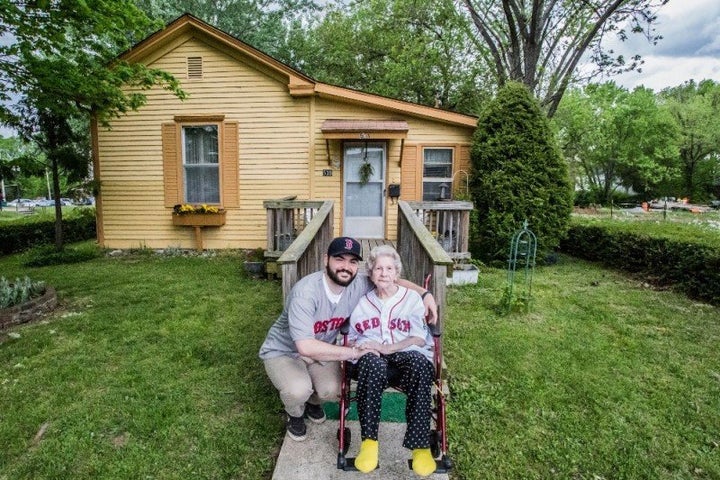 But due to the high cost of in-home, round-the-clock care, Audrey is at risk of losing her home. Luckily, there's someone trying to do something about it.
Evan LaPointe, of Bowling Green, Kentucky, met Audrey when he was just a toddler. Now 21, he says Audrey has always been like a foster grandparent to him.
"She's hilarious. She'll joke around with everybody," LaPointe told The Huffington Post. "She's an unbelievable woman. It's wild knowing someone like her."
Audrey was widowed in the '70s and lost her only son when he was just 21-years-old. Still, she managed to save money working her minimum wage job. However, living past 100, those savings have run out and she can no longer afford the in-home caregiving she requires.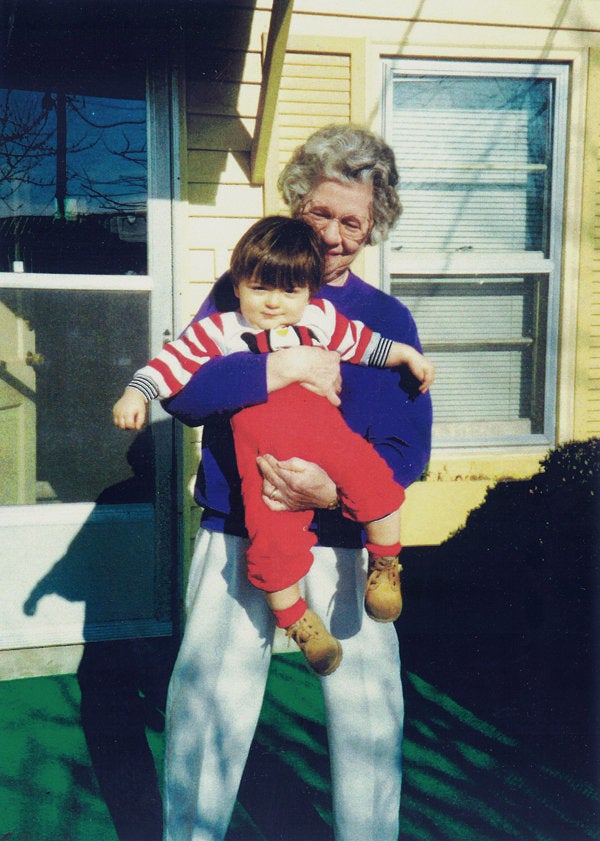 "We just know that she's in need right now and that we needed to raise some money to help her out," LaPointe says. He started a GoFundMe campaign just over two weeks ago to raise $100,000 to help Audrey get through the next year. The funds will be used to pay for caregivers and other expenses that her Social Security income doesn't cover. 
So far, the campaign has reached almost half its goal with over $45,000 in donations to date. LaPointe says, if they aren't able to raise the funds, they could have to face the difficult decision of selling her home -- one she's lived in for over 45 years -- and moving her to a nursing home. It's an option both Audrey and the LaPointe family dread.
"She broke her hip in 2013 and had to be in a facility and it was hard for her to not be home," he said, adding that her attitude "got negative." 
Audrey, who turns 105 in November, is sharp as a tack and in good health, except for having issues with mobility. LaPointe and his family visit Audrey regularly, doing yard work and taking her to get her hair done every week. 
They remain hopeful of reaching their goal. LaPointe says he thought the campaign would garner local support but donations and messages have come in from people all over the world.
"She loves it. She thinks it's great that there are complete strangers out there that want to help," he said, adding that he reads the messages to Audrey. "It's crazy how much support we've been getting. It's good to know there are good living people in the world still."
For LaPointe, it's all about caring for the woman who helped take care of him when he was younger.  
You can donate to Audrey's fund here. 
REAL LIFE. REAL NEWS. REAL VOICES.
Help us tell more of the stories that matter from voices that too often remain unheard.
BEFORE YOU GO
PHOTO GALLERY
Tips For Choosing An Elderly Caregiver