When 11-year-old Bobbie-Mae Chalk wrote a letter to Santa Claus this year, she didn't ask for new toys or games. Instead, she wished that Santa would help her mom, who suffers from Crohn's disease.
"Dear Santa, Please, if you can, make my mum's life better. Make her not feel ill all the time," Bobbie-Mae wrote. "It herts to whatch her suffer so please make it better."
Mom Debby Chalk shared the letter with Crohn's and Colitis UK, and the organization posted it on Facebook, where it received over 7500 likes.
"My daughter gave me her letter to post to Santa last night and I thought I'd share it with you guys," the mom wrote when she sent the note. "I was a little bit surprised as I always feel like I put on a brave face and hide my illness well but clearly nothing gets past her. Love her."
"[I] have been having a lot of issues for the past two years with medications and keeping it under control," Chalk told Metro. When she saw her daughter's letter, she said she had a very emotional reaction. "I welled up and couldn't believe it, makes me so proud to be her mum."
Happy Holidays to the Chalk family.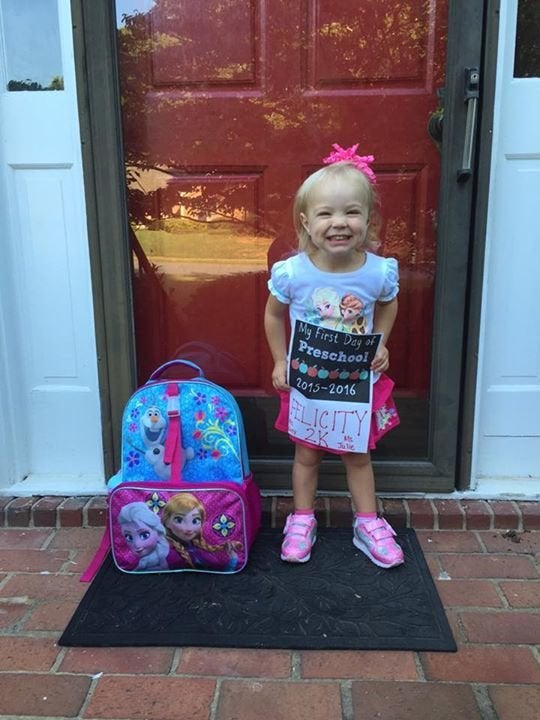 Kids With Chronic Illnesses Go Back To School