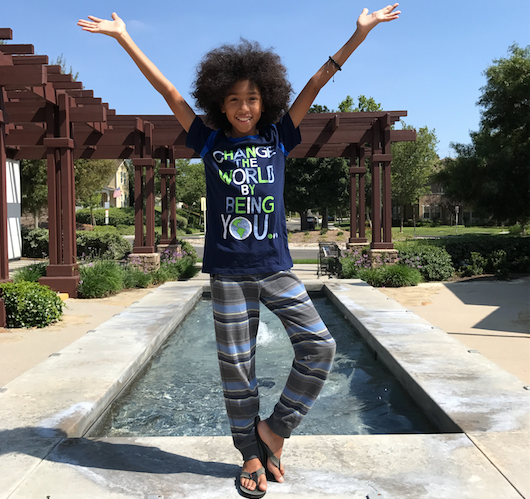 Tabay Atkins is one of the youngest certified yoga instructors in the country. He received the first of his four yoga certifications just a week before his 11th birthday last August.
HuffPost spoke Wednesday with Tabay and his mom, Sahel Anvarinejad, whose battle with cancer first inspired Tabay to get involved with the practice.
Tabay, who is currently on a working vacay in Maui, Hawaii, with his family, was just 6 years old when his mother was diagnosed with Non-Hodgkin's lymphoma.
In 2012, just two weeks after Anvarinejad's recovery from the disease ― which hampered her ability to walk, among other setbacks ― she began to turn to yoga to aid in her physical healing. She was so enamored by the practice that she began to teach yoga herself, eventually opening her own kids' yoga studio, Care4Yoga, that same year.
When Tabay realized the restorative powers of the practice and his mother's love for it, he wanted to get involved.
"When my mom started yoga, I saw how much it was helping her heal," Tabay told HuffPost. "I decided that I wanted to teach yoga so I could help others heal the way yoga helps heal my mom."
So Anvarinejad began letting Tabay, who remained by his mother's side throughout her illness, practice yoga alongside her.
Eventually, he decided to get his own certification, the first of which was a 200-hour Vinyasa Yoga license, which he puts to use at his mother's studio.
Not only did Tabay become one of the country's youngest yoga teachers, he's also one of the most charitable. One hundred percent of the proceeds from the three to four weekly classes he teaches ― to both kids and adults ― benefit kids with cancer.
Naturally, his mama couldn't be prouder.
"Not only is he the youngest [teacher] but he's so selfless by wanting to just help people," Anvarinejad said. "In all his classes, people are so touched and inspired by him [wanting] to give all of the money he makes at the yoga studio to kids with cancer. [It's] a very special, very beautiful thing."
Those who have or have had cancer are able to attend Anvarinejad's or Tabay's yoga classes free of charge.
"I think yoga will help make the world a better place," Tabay said. "Not just the physical part, but every part of it."
He's so passionate about yoga, in fact, that he made sure to promote the practice before our conversation came to an end.
"I always tell people that there's no judgment in yoga and yoga is for everyone," Tabay quipped.
He even had a rebuttal ready for any excuses we might conjure up.
"Sometimes people say that they're not flexible enough for yoga and I tell them that's like saying you're too dirty to take a bath," he said.
Support HuffPost
Every Voice Matters
Before You Go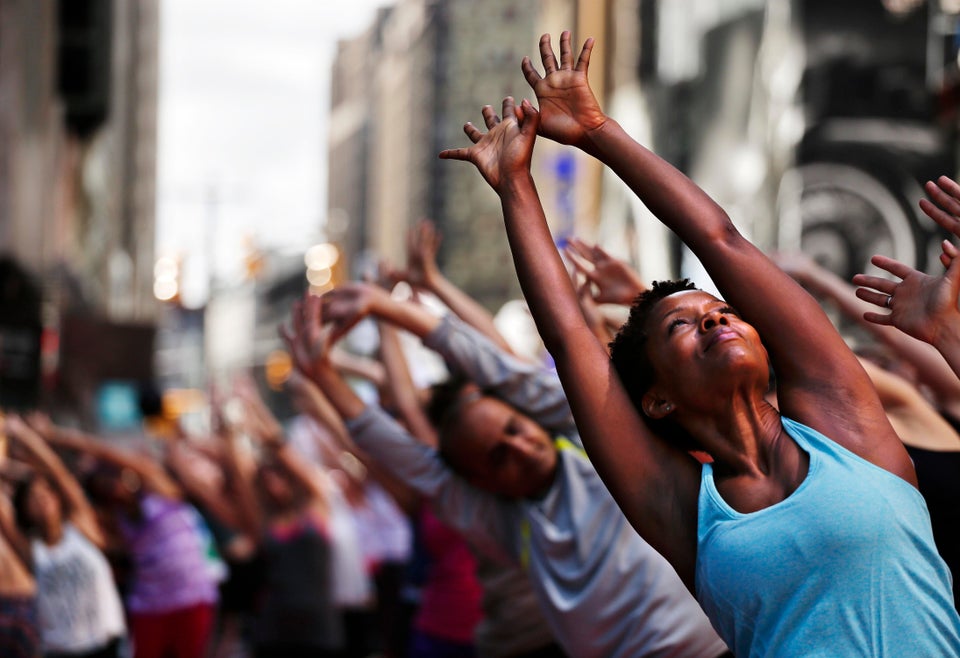 Here Are Photos From International Day Of Yoga
Popular in the Community