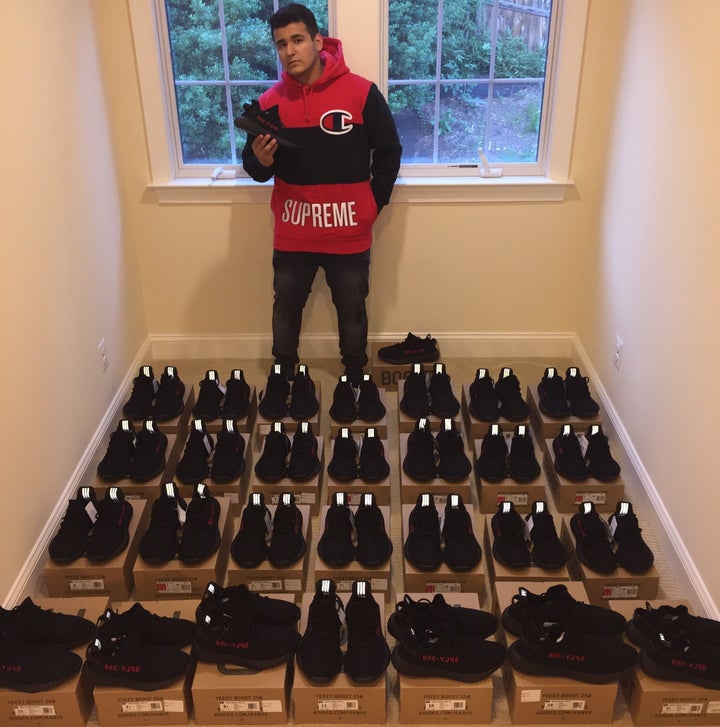 Gautam Malik, a 17-year old self-made entrepreneur thriving in the sneaker industry, decided at the age of twelve that he would never work for someone else. At that time, Gautam became immersed in sneakers after buying his first pair of shoes, "Fighter Jet Foamposites," for $230. It turned out there was an exploding demand for these limited-edition sneakers. Soon, Gautam found himself selling pairs of high-end sneakers to friends and making a healthy profit. This young entrepreneur soon realized that he had a viable business. What started as a hobby became a real business called KickzMalik. He started travelling on the weekends to attend just about every sneaker event on the East Coast, where sneaker enthusiasts gathered to buy, sell, and trade sneakers. He was able to slowly expand his connections and grow his business. Gautam decided to start his own sneaker event, and "KickzFest" was born on August 9, 2015 for the world to experience.
He ventured to sell out a college venue for his first event. Gautam made extensive use of social media to attract sneaker enthusiasts, many of whom are women. To him, it was a nerve–racking experience and he wondered if the event would indeed actually happen. As a young entrepreneur, he was drinking from the firehose, learning marketing principles, customer targeting, price promotion, market segmentation, and the art of pitching on the job. His determination paid off more than expected when the event at the University of Maryland indeed sold out, attracting over 700 people and 58 vendor tables.
"What helped me turn it around was keeping an open mind, constantly analyzing and adjusting my strategy."
His unwavering goal to have an impact in the sneaker industry motivated him to drive through challenges, no matter the size.
He always shows up for his business, investing the time, effort, and hours to increase his competitiveness in high-end sneakers. Through his incredible sense of determination, adrenaline, and ultimate passion for exclusive sneakers, his sales have currently exceeded $300,000 and his FY 2017 sales are projected to reach $500,000. This is truly mind-boggling for a teenager who started out with only a little dream that grew into what he has today. One may ask, how did he continue to grow his clientele and the number of his partner stores? His dedication, passion, risk-taking strategies, and tenacity in the face of severe obstacles have been paramount to his entrepreneurship success. He says that in business there are no days off, not even a sick day. Every day has its ups and downs, but orders have to be fulfilled and customer service never takes a break.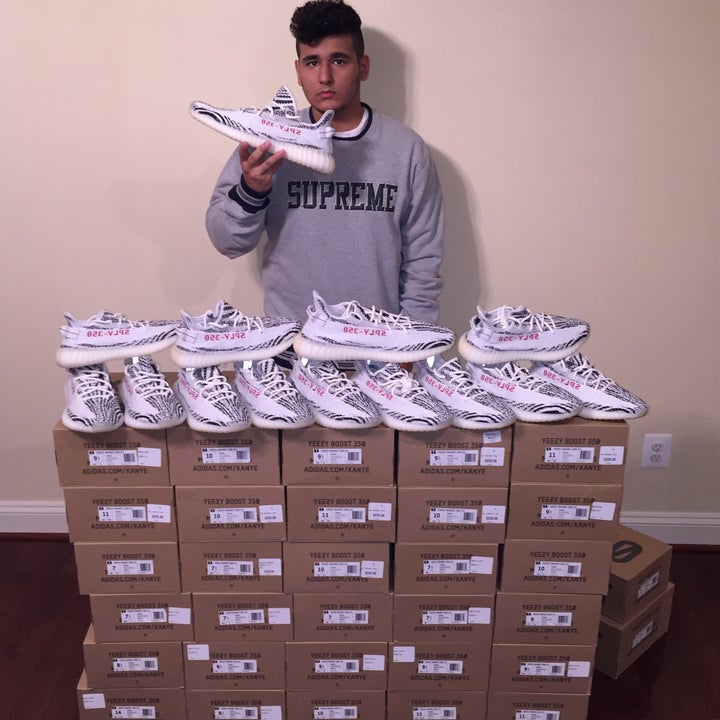 "It wouldn't feel right if I didn't have to struggle"
Today, Gautam is running a thriving business, supplying multiple prominent stores in New York, Los Angeles, and Las Vegas with limited releases in large quantities. These releases include extremely limited sneakers such as the Adidas "Yeezy Boost", which Gautam is able to secure in quantities of 50-150 pairs per release. In addition to running this business, he is a full-time student in his high school's International Baccalaureate program. Finishing his junior year with a 4.6 GPA, it is safe to say he puts education first. Learning to balance multiple priorities- school work, business, and sports– did not come easily. He spends three to four hours every day managing KickzMalik operations - accounting, marketing, invoicing, packaging, making post office runs, analyzing market trends and prices, and social media marketing. His instagram page, @KickzMalik, has 19.7k followers and it is only growing. Many are glued to his page for the latest sneaker releases, his shocking inventory posts, and for surprise giveaways. Managing inventory is critical to a business's survival and growth. Gautam analyzes market trends every day to stay on the top of supply and demand for each sneaker. He determines price points at which to buy and sell at, which is not a simple thing to do.
"Building a sustainable business is foremost about managing risk."
He learned about managing cash flow to buy new merchandise and business cycles to keeping track of expenses and profitability on the job. Gautam is passionate about learning and achieving his highest potential in the business. He began teaching himself how to code in late 2015 and started focusing on coding seriously in 2017. Gautam is accepting small IT projects from other entrepreneurs in the sneaker industry. He is looking to create software by combining IT with his knowledge of the sneaker industry.
Gautam values the richness and diversity of other people's life experiences, because they enable him to relate to his customers, distribution channels, and sneaker enthusiasts all over the world. His greatest passion is to empower and expose a greater number of the youth to explore entrepreneurship from a young age. He is an active advocate of youth entrepreneurship and believes that "this business has given me an opportunity for personal achievement and has helped build my self-esteem."
Looking to the future, he believes that society will benefit greatly by providing teenagers opportunities to build their business skills in and out of the classroom. His advice to youth entrepreneurs is to balance school with business and stay grounded. In his words "being arrogant is like saying you're comfortable in life…never feel comfortable."
To answer the question everyone asks, no, he does not think his age limits him in business. In fact, this go-getter believes "letting your age limit you is like working for someone else." He is his own boss.
Popular in the Community